Who won 'Best New Business Class Seat 2019' at the Head for Points Awards?
Links on Head for Points may pay us an affiliate commission. A list of partners is here.
Over Christmas and New Year, we are unveiling the winners of the inaugural Head for Points Travel & Loyalty Awards.  For Boxing Day we are on Category 2 – "Best New Business Class Seat".
The Head for Points Travel & Loyalty Awards 2019 are a great opportunity to recognise the cream of the crop when it comes to UK premium business and leisure travel. A lot of the areas we are covering, such as airport lounges and travel credit cards, are ignored by other awards because they are too niche – but for our readers, they are very important and appreciated.
Over 4,500 HfP readers voted over three weeks in November. There were 12 categories in total. As well as giving an award to each category winner, we are also giving out a number of 'Editor's Choice' awards for products and services which we personally admire.
Each winner will receive a trophy which we will be presenting at a special dinner in January.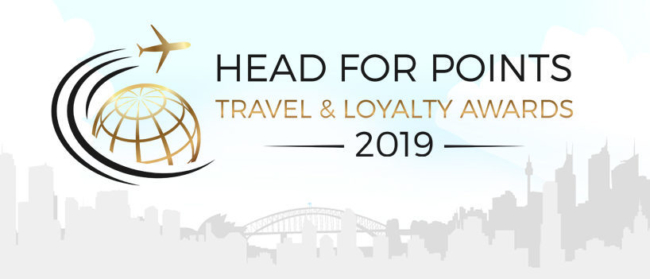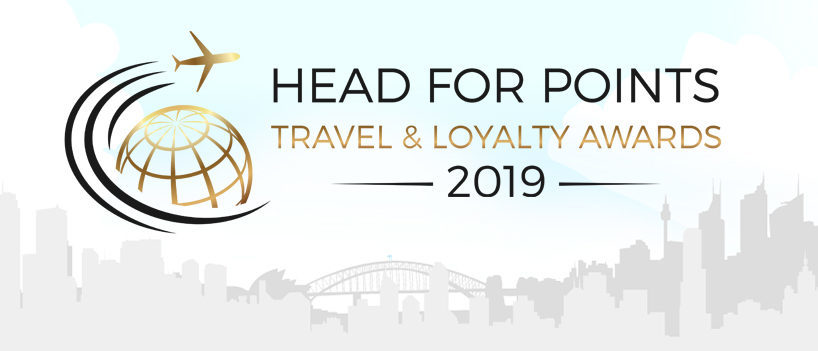 Today we are announcing the winner of 'Best New Business Class Seat'. And the winner is….
British Airways

British Airways beat three other short-listed airlines to the top slot, trumping Virgin Atlantic's new Upper Class Suite, ANA's The Room and Turkish Airlines' new Aurora seat.
The British Airways Club Suite was a long time coming and, after an initial reveal this Spring, finally went on to commercial flights in August.  It wasn't just a brand new seat – it was first launched on a brand new aircraft, the A350, although you can now find it on a handful of Boeing 777 and, in recent weeks, the first deliveries of the new Boeing 787-10.
Here is my review of the initial Club Suite flight to New York.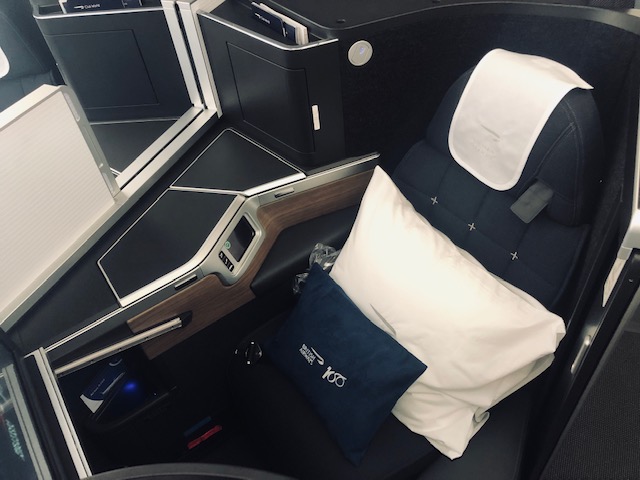 I wouldn't say that expectations were low when it came to the new British Airways seat.  What is fair to say is that Club World had fallen so far off the pace that pretty much anything would have been an improvement.  There was a risk that BA would settle for something that was 'good enough', given that BA is also supported by its strong position at Heathrow, without raising the bar.
We were wrong.  We were amongst the first to experience Club Suite and were surprised just how good it was.  Despite being an off-the-shelf product, British Airways has done some excellent modifications to customise the seat and improve it even further – most obviously by adding a door, but also by adjusting the tray table mechanism for additional flexibility.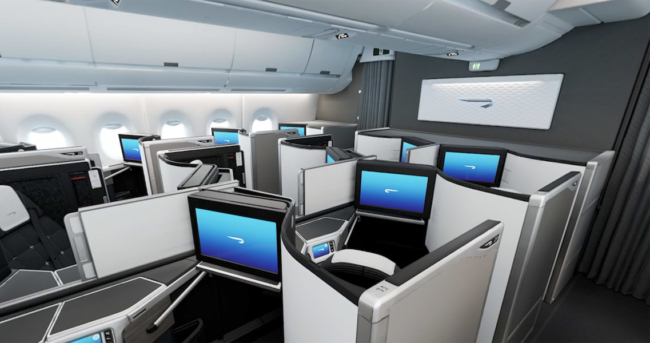 What British Airways has now is a very competitive seat which finally means that Club World will have all-aisle access, increased storage and a bigger and better TV screen. The uniformity of the cabin is an additional bonus, with all seats virtually identical.  You won't be caught out if you don't reserve seats in advance, and indeed I don't see any need to pay to reserve specific seats if you do not have British Airways status.
Coupled with the new improved Do&Co catering, as well as a relatively fast roll out (30% of the long-haul Heathrow fleet will be Club Suite by next Christmas), BA is in with a real chance of changing customer perceptions over how 'premium' it actually is.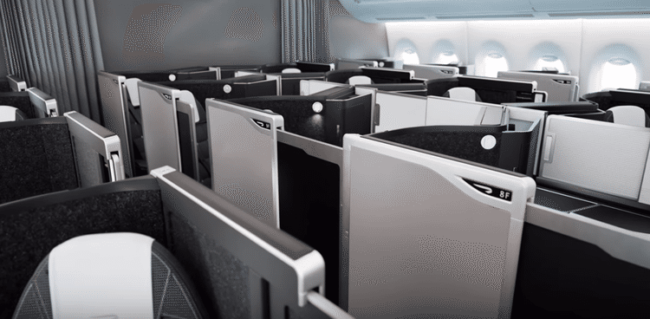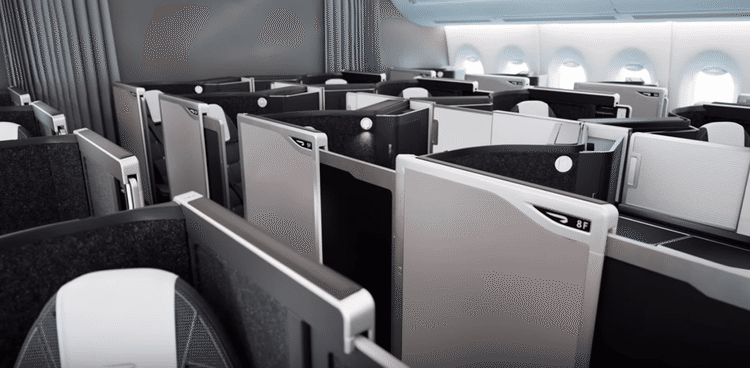 We should say a few words about the new Virgin Atlantic Upper Class Suite, pictured below.  As with Club Suite, this is a huge improvement on the old seat which it is replacing.  Taken as an entirity – including 'The Loft' social space on the new A350 aircraft (more on that to come as the awards unfold) and the warm and welcoming colour scheme – it is great.  The airline has been forced to modify the tables, however, due to negative feedback and there are still issues over storage space.  The jury is out on whether the half-closing door adds much.
At the end of the day, I think it was the shock of seeing British Airways taking such a major leap forward which made so many readers reward them with their vote.   I don't blame them.  Club Suite could well be the best business class seat offered by any European airline at the moment.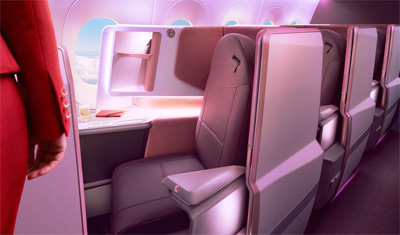 We also decided to award an 'Editor's Choice' award in this category.
The winner of the 'Editor's Choice' award is …….
ANA
Although ANA's route between London and Tokyo is a niche one for most UK flyers, their new business class product, "THE Room" is exceptionally good.
"THE Room" is a brand new custom designed seat. What will strike you first is just how wide the seat is. Rob tried it out recently on the ground at the media launch and was even able to sit in the seat comfortably with an extra person!  "THE Room" still tapers into a foot well but it is nonetheless a new and innovative seat that rethinks how personal space is allocated on an aircraft.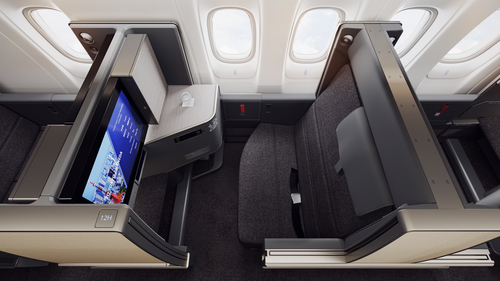 "THE Room" is complemented by 24″ 4k screens as well as retractable privacy screens and doors that allow for full privacy if raised.  There is even a second opening which allows the crew to pass you your meal without having to open the suite door.
The ANA London-Tokyo route is also one of the best value redemptions you can make from the UK using your Virgin Flying Club Miles. Coupled with the new seat, flying to Japan has never looked so good.
The aim of the 'Editor's Choice' awards is to highlight products or services which the Head for Points team believe are excellent and which deserve wider recognition.  We can't think of a better example than 'THE Room', which shows yet again how the Asian and Middle East carriers are still setting the pace in innovative seat design.  If you are flying to Tokyo in 2020 in Business Class, we recommend giving it a try.
Congratulations to both British Airways and ANA on their success.  They will be picking up their awards at our winner's dinner on 13th January.
Tomorrow we will announce the winner of 'Best Airline or Rail Loyalty Scheme'.