Who won 'Best UK Travel Rewards Credit Card' at the 2019 Head for Points Awards?
Links on Head for Points may pay us an affiliate commission. A list of partners is here.
Over Christmas and New Year, we are unveiling the winners of the inaugural Head for Points Travel & Loyalty Awards.  Today is Day 10 and we're heading into the home straight.  This is the first of two awards for payment cards.  Today we are looking at which is the best travel rewards credit card?
The winner will not surprise you.  We decided we needed to give an Editor's Choice award too to give everyone a chance.
The Head for Points Travel & Loyalty Awards 2019 are a great opportunity to recognise the cream of the crop when it comes to UK premium business and leisure travel. A lot of the areas we are covering, such as airport lounges and travel credit cards, are ignored by other awards because they are too niche – but for our readers, they are very important and appreciated.
Over 4,500 HFP readers voted over three weeks in November. There were 12 categories in total. As well as giving an award to each category winner, we are also giving out a number of 'Editor's Choice' awards for products and services which we personally admire.
Each winner will receive a trophy which we will be presenting at a special dinner in January.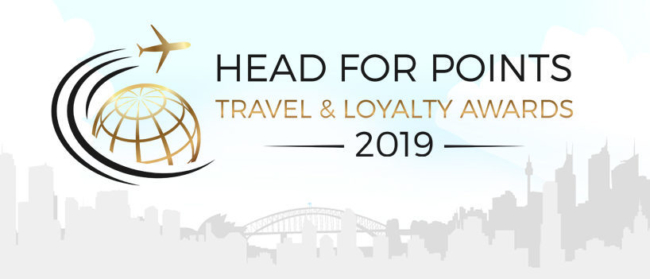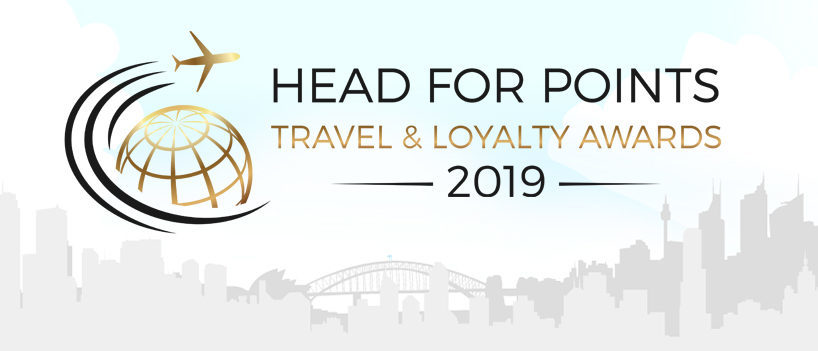 Today we are announcing the winner of 'Best UK Travel Rewards Credit Card'
And your winner is ….
British Airways American Express Premium Plus

The British Airways American Express Premium Plus card smashed it, if I'm honest.  This was the biggest winning margin of any of the 12 categories.
The BAPP card won a whopping 52% of your votes.  For a product that carries a £195 annual fee, that is pretty good going.
'Best of the Rest' was more good news for Brighton, with American Express Preferred Rewards Gold coming second with 17% and The Platinum Card coming third with 12%.
The top Visa or Mastercard product was Virgin Atlantic's Reward+ Mastercard, followed by the IHG Rewards Club Premium Mastercard, the free version of the Virgin Atlantic card and the Miles & More Global Traveller Card.
It was interesting to see the £160 Virgin Atlantic card get 50% more votes than the free version even though the rules for using the 241 and upgrade voucher are the same.  (Note that the free British Airways Amex card was not shortlisted, because we don't see the point of having one.)
I thought that the Miles & More card would do better – it is currently my 'go to' Mastercard – but I accept that most people are unlikely to earn enough miles through card spend alone for a good redemption.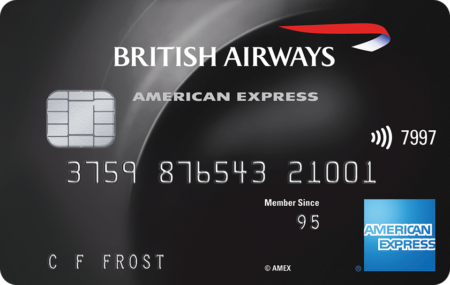 Why does everyone love the British Airways Premium Plus card?
Obviously the British Airways American Express Premium Plus card has a lot going for it:
1.5 Avios per £1 spent – this equals the highest earning rate available on ANY airline credit card
a decent sign-up bonus of 25,000 Avios
double miles on all your spending at British Airways and BA Holidays, which is a 'not to be sniffed at' 3 Avios per £1
Let's be honest though.  The real value here is in the 2-4-1 voucher which you earn after spending £10,000 in a card year.
The 2-4-1 voucher on the BAPP card is the most valuable perk of ANY UK credit card.  If you want proof, I did the maths in this article.
If you use your voucher on, say, two Club World seats to New York – which is hardly the most ambitious Avios redemption – then you will save 120,000 Avios.  If you value an Avios at 1p, that's a £1,200 saving.  This is a whopping 12% return on your £10,000 of spend.
More importantly, the 2-4-1 voucher is the only way that many people can stay in the game.  Earning 240,000 Avios for two Club World tickets to New York is tough going unless you are doing a lot of premium flying.
Earning 120,000 Avios, alongside a 2-4-1 voucher, is a different story.  Whilst it has got harder than it was, timing your Amex sign-up bonuses correctly, referring friends for cards and taking advantage of the Avios-earning offers we promote on Head for Points makes 120,000 Avios every 12-18 month a realistic target.  (You can still earn 185,000 Avios every two years by timing your Amex applications correctly.)
Long-term, there are clearly question marks over whether the card can continue in its current form.  It is probably reliant on Amex getting an exception from the caps on credit card interchange fees, although you would hope that British Airways would see the value in cutting its profits to retain the value in the card.  Well over £1 billion is currently spent on the BA Amex cards each month.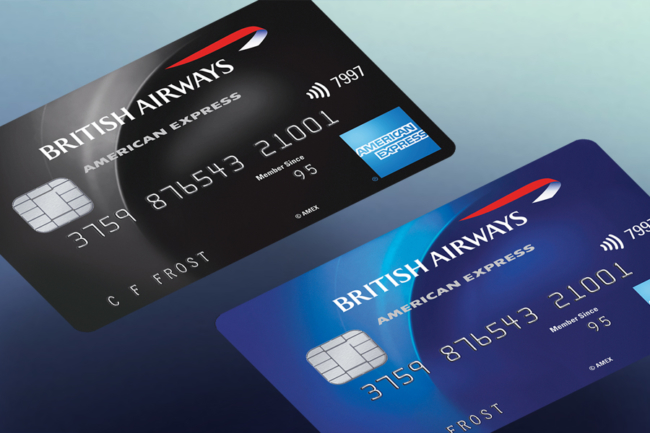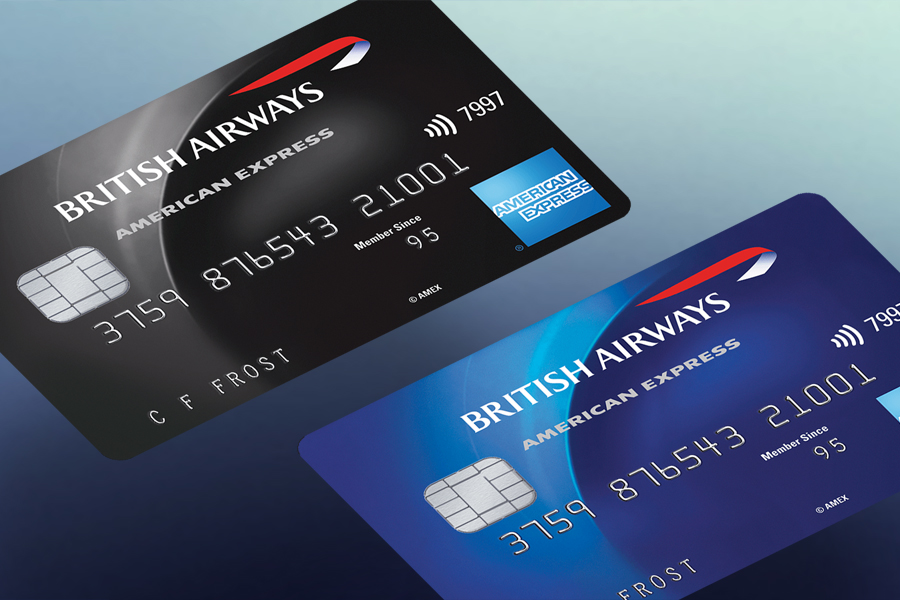 We also decided to given an Editor's Choice award in this category.  If we didn't, no-one else would ever get a look in.
The Editor's Choice winner is …..
IHG Rewards Club Premium Mastercard

If you are a regular reader of HfP then this will not surprise you.  We have often said that the IHG Rewards Club Premium Mastercard is about as close to perfect as you can get from a credit card rewards package.  What is smart is that many of the benefits are of low cost to IHG but are highly valued by cardholders.
For a £99 annual fee – which in Year 1 is virtually covered by the 20,000 IHG Rewards Club points sign-up bonus – you get:
2 IHG points per £1 spent – I value these at 0.8p, which is a great return for a Visa or Mastercard
The points count towards status – a very smart move, which oddly no other card has copied.  This means that you could acheive top tier Spire Elite status purely via card spend if you wanted.
You get Platinum Elite status for as long as you hold the card, which is the 2nd of the four tiers
You get a free night voucher, valid at virtually every IHG hotel, when you spend £10,000 in a card year.  This repeats each year.  If used at a top property in a big city this is easily worth £200.
I don't think you can ask for more than a decent sign-up bonus, a strong day-to-day earning rate, points counting towards status and a free night each year.  It is a compelling package and one which is worthy of an Editor's Choice award.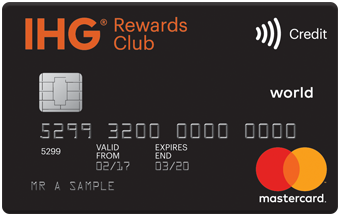 I look forward to giving American Express and IHG their awards at our winner's dinner on 13th January.  Tomorrow we come to our second credit card award – who will win 'Best Special Sign-Up Offer 2019'?