Who won 'Best Sign-Up Offer on a UK Travel Rewards Payment Card 2019' at the HfP Awards?
Links on Head for Points may pay us an affiliate commission. A list of partners is here.
Over Christmas and New Year, we are unveiling the winners of the inaugural Head for Points Travel & Loyalty Awards.  Today is Day 11 and – for our penultimate award – we are looking at what was the best special sign-up bonus on a travel payment card in 2019?
I have to be honest and say that I was surprised about how this one turned out …..
If you want to know who won "Best UK Travel Rewards Credit Card" yesterday, click here.
The Head for Points Travel & Loyalty Awards 2019 are a great opportunity to recognise the cream of the crop when it comes to UK premium business and leisure travel. A lot of the areas we are covering, such as airport lounges and travel credit cards, are ignored by other awards because they are too niche – but for our readers, they are very important and appreciated.
Over 4,500 HFP readers voted over three weeks in November. There were 12 categories in total. As well as giving an award to each category winner, we are also giving out a number of 'Editor's Choice' awards for products and services which we personally admire.
Each winner will receive a trophy which we will be presenting at a special dinner in January.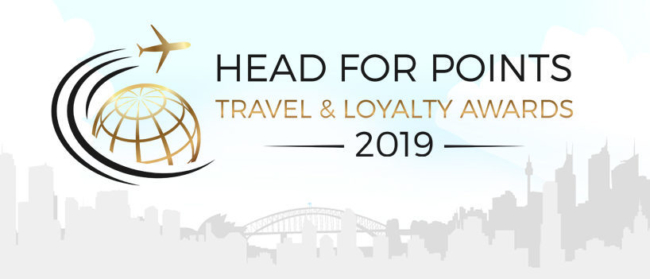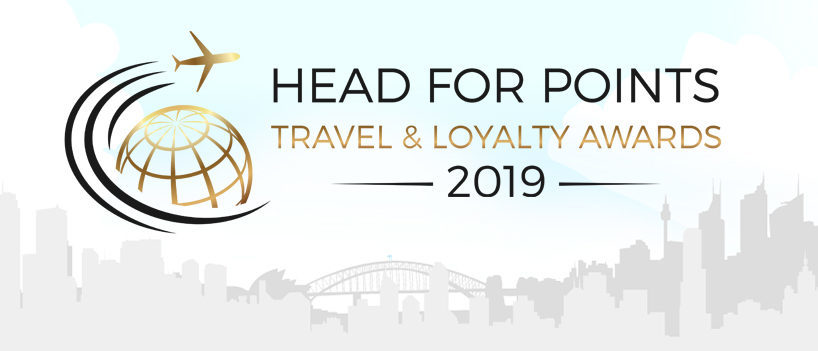 Today we are announcing the winner of 'Best Special Sign-Up Offer on a Travel Rewards Credit Card'
And your winner is ….
American Express Business Platinum:
60,000 Membership Rewards points when referred by a friend
American Express Business Platinum not only won, but won by a large margin.  It got 52% of your votes.
The runner-up was the Virgin Atlantic Reward+ Mastercard, for its limited-time 30,000 Virgin Flying Club miles offer in Q2.  Nothing else came close – the other shortlisted options (7,000 miles on the free Virgin Atlantic Mastercard and 10,000 miles on the Lufthansa Global Traveller cards) made almost no impact.
There is no doubt American Express Business Platinum was a very attractive offer.
60,000 Membership Rewards points would transfer into 60,000 Avios or other airline miles, 120,000 Hilton Honors points, 90,000 Marriott Bonvoy points, 180,000 Radisson Rewards points or 4,000 Club Eurostar points.  The spend target was also an achievable – given that this is a card for business users – £6,000 in 90 days.
That said, I'm surprised that an offer on a Business card beat any of the offers on the Personal cards.  Business Platinum also comes with a £595 annual fee, albeit that for a business this would be a tax-deductible expense.
Business Platinum is a good package, of course.  You get a free digital subscription to The Times and The Sunday Times, you get better travel insurance than the personal Platinum card (higher age limit, fewer restrictions), you get two Priority Pass cards for airport lounge access and you get the usual hotel status cards – Hilton Gold, Marriott Gold, Radisson Gold etc.
There are two things you don't get which come with the personal version.  There is no £10 per month Addison Lee credit and you cannot access Eurostar lounges.
Even the standard sign-up offer of 40,000 Membership Rewards points is not a bad deal.  You won't qualify, however, if you have had a personal Gold or Platinum card in the last six months.  Note that it is still a six month rule on the Business cards, not 24 months.
My full review of Business Platinum is here if you want to find out more.  You can apply here.

I also chose to give an Editor's Choice award in this category.
This goes to:
Virgin Atlantic Reward+ Mastercard – 30,000 Flying Club miles
This offer ran in late Spring.  We had never seen one as generous before and we haven't seen one as generous since.  In fact, it was the biggest bonus on ANY Visa or Mastercard since 2013, when American Airlines offered 35,000 miles on their MBNA card.  For that reason alone it deserves an award.
Whilst the card comes with a £160 annual fee, it was still worth applying purely for the bonus.  The fact that you would earn 1.5 Flying Club miles per £1 on your ongoing spending is just an added extra!
I also wanted to reward Virgin Atlantic and Virgin Money for their efforts in trying to get a co-brand card to work in the new interchange fee environment.  Whilst most people who used to have cards have given up (hello Emirates, Etihad, United, American Airlines), the two Virgin Group businesses have worked hard to find a structure that pays off.
You can find out more about the card on the Virgin Money website here.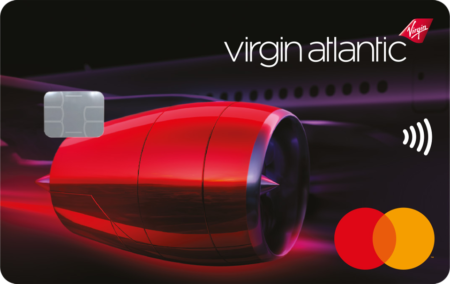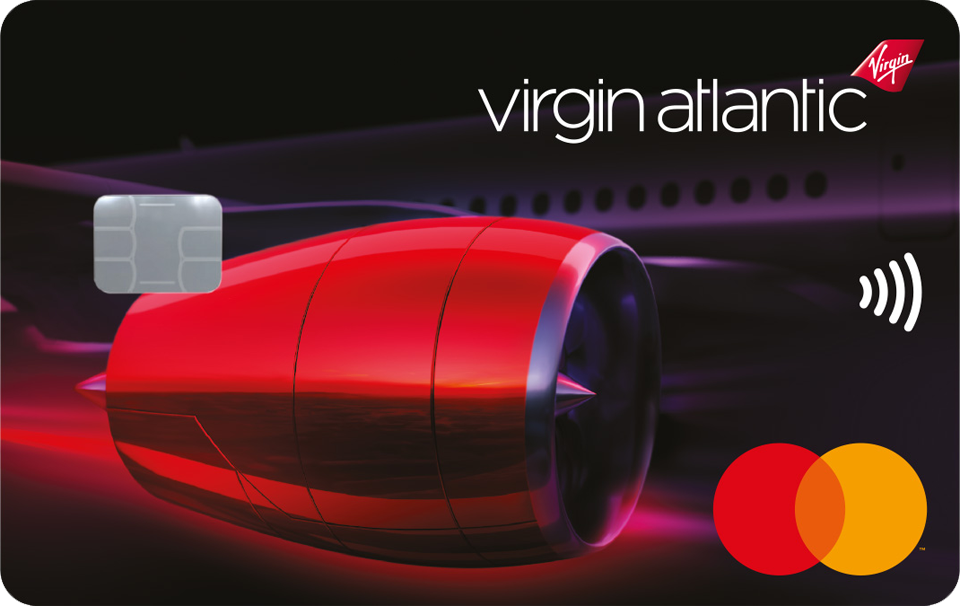 The card is run as a genuine joint venture, with a shared profit and loss account, rather than Virgin Money simply paying for the miles and taking all the upside.  This takes substantially more work than a standard co-brand relationship, where the airline generally just sits back and receives a cheque and list of accounts to credit once per month.
(Full disclosure: Sinead, who is our interim Marketing Manager whilst Anika is on maternity leave, previously managed credit card marketing for Virgin Atlantic.  She was involved in arranging this promotion.  It had no impact on my decision.)
I look forward to giving American Express and Virgin Atlantic their awards at our winner's dinner on 13th January.  Tomorrow we come to our final award and, if I'm honest, the most interesting one given the very long and varied shortlist – "Best Travel Innovation 2019".