Here is the British Airways refund policy on the US / Schengen travel ban, and how the ban works
Links on Head for Points may pay us an affiliate commission. A list of partners is here.
Luckily for us, as Rhys is in Australia on his £185 Qantas deal this week, we were able to get some outline coverage of the US / EU travel ban into our 6am email.  It's now time to take a closer look.
What is the British Airways policy for anyone holding tickets to the United States?
You should note that this policy has already been revised once during the time it took to write this article, so you should be wary about relying on this guidance.  However, the 11.45am update says:
If you have a British Airways ticket, for travel on BA or a codeshare operated by a partner, to the United States for travel by 11th April, you can:
change it for another date between 12th April and 1st August (no change fee but the fare difference will be due) or
accept a British Airways travel voucher (the small print of this voucher is not yet known)
As of 11.45am, you CAN ask for a change of origin and destination
We will add in the Virgin Atlantic response when we have it.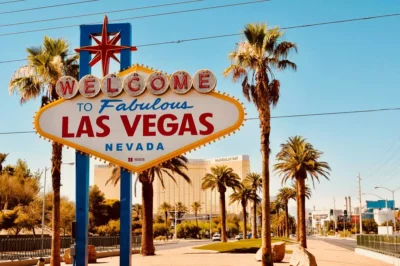 What has Donald Trump announced about travel to the US?
Here is the policy in summary:
If you have visited any of the 26 Schengen Zone countries in the last 14 days, you are banned from entering the United States
The only exceptions are for US citizens and their immediate family members, Green Card holders and holders of certain specific types of visa.  However, these passengers will also face new restrictions.
These restrictions will be imposed from tomorrow, Friday 13th March, and will initially last for 30 days
As the UK is not in Schengen, UK residents may continue to travel to the US unless they have visited a Schengen Zone country in the past 14 days
For absolute clarity …. don't think that the US authorities will not know that you have visited a Schengen country in the past 14 days.  Ever since 9/11, the amount of data collected on your flying patterns is substantial and freely shared.
The ban is based on which countries you have visited.  It makes no difference, at all, which country issued your passport (unless it is the US!).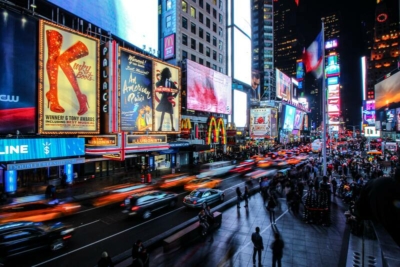 What are the 26 Schengen Zone countries?
Here are the 26 countries in Schengen.  Unless you meet the US citizenship or residency requirements, you cannot enter the US if you have been in any of these countries in the 14 days before you fly:
Austria
Belgium
Czechia / Czech Republic
Denmark
Estonia
Finland
France
Germany
Greece
Hungary
Iceland
Italy
Latvia
Liechtenstein
Lithuania
Luxembourg
Malta
The Netherlands
Norway
Poland
Portugal
Slovakia
Slovenia
Spain
Sweden
Switzerland
Ireland, for clarity, is not in the Schengen Zone.
Here is the official statement:
" Today President Donald J. Trump signed a Presidential Proclamation, which suspends the entry of most foreign nationals who have been in certain European countries at any point during the 14 days prior to their scheduled arrival to the United States. These countries, known as the Schengen Area, include: Austria, Belgium, Czech Republic, Denmark, Estonia, Finland, France, Germany, Greece, Hungary, Iceland, Italy, Latvia, Liechtenstein, Lithuania, Luxembourg, Malta, Netherlands, Norway, Poland, Portugal, Slovakia, Slovenia, Spain, Sweden, and Switzerland. This does not apply to legal permanent residents, (generally) immediate family members of U.S. citizens, and other individuals who are identified in the proclamation."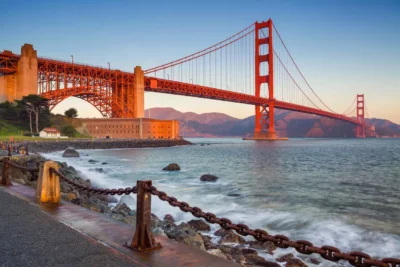 Will aircraft continue flying between the US and Schengen Zone?
Almost certainly yes.
Even inside the Schengen Zone, it is technically 'business as usual' for US citizens and residents.  That said, there will obviously be a large drop in willingness to travel.
It is also important to note that flights for US citizens and residents will only be allowed to return to "approved airports" that can screen passengers on arrival and direct suspected cases to a designated quarantine centre.
It is clear that all US flights will need to be suspended to airports which are not on the "approved" list – but at the moment, there is no such list.
At a guess, because US residents are more likely to fly US carriers and vice versa, I would expect the European carriers to be harder hit and more likely to cancel flights.  Finnair has already suspended all flights to the US.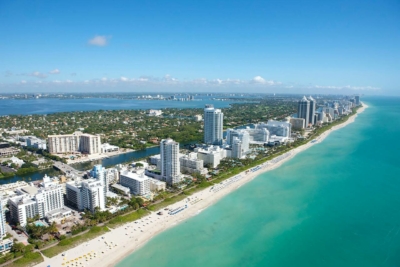 How will the ban impact British Airways and Virgin Atlantic?
We are now into speculation territory of course.
BA may be harder hit.  British Airways has a huge amount of transfer traffic into Europe, whilst Virgin Atlantic does not due to its lack of a short-haul network.  These transfer passengers will now fall away, unless they are US citizens or residents.
I would expect further announcements during Thursday from both airlines.