End of IAG? UK Government may take stakes in British Airways, Virgin Atlantic and easyJet
Links on Head for Points may pay us an affiliate commission. A list of partners is here.
There is increasing speculation that the UK Government may move to take partial control of British Airways, easyJet and Virgin Atlantic this week as part of a bail-out of the aviation sector.
It may not get this far, of course.
One option for an airline bailout is to layer it: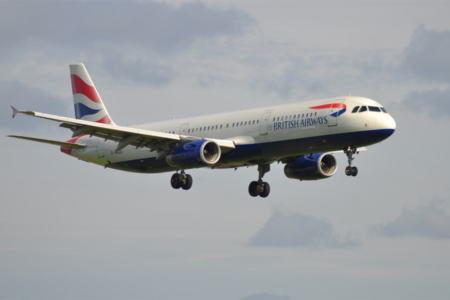 First, the Government offers a small short-term bridging loan, capped at what could realistically be repaid within a few months.  This is definitely not enough for Virgin Atlantic and is unlikely to be enough for British Airways and easyJet.
Secondly, the Government offers a far larger longer term loan, capped at what could realistically be repaid within 3-5 years.  This might be enough for BA and easyJet although their existing debts will limit the amount of new borrowing which they could take on.
Thirdly, if the first two options cannot raise enough money, the airlines issue new shares to the Government for cash.  This cash would not be repaid, although the shares would eventually receive dividends and could be resold in the future.
The bail-out of Lloyds Bank and Royal Bank of Scotland a decade ago had elements of this structure to it, although saving a bank is a far more complex operation than saving an airline.
Because easyJet is a UK quoted company, there is more flexibility.  The Government could provide a loan which also include warrants (the legal right to buy shares at a low price when the company recovers, with the shares being immediately resold in the market for profit when acquired).  The Government could also insist that easyJet's shareholders put in a sum in order to trigger the loan which could, for example, be equivalent to all dividends and share buybacks made over the previous three years.
It is more difficult with Virgin Atlantic, which is a private company, and with British Airways which is a private company inside a larger quoted group.
In the case of BA, it is easier than you might imagine for the Government to take control.  Whilst British Airways is part of Spanish-run IAG, the legal structure makes such a deal fairly easy.  At present, you have a company called British Airways plc which controls the airline.  British Airways plc continues to publish its own accounts – the 2019 set can be downloaded here.
There are 2.1 million shares of British Airways plc in issue, all – or at least the majority – of which are owned by IAG.  However, it would be very easy for British Airways plc to issue new shares for cash which were acquired by HM Government.  Once the Government shareholding in British Airways plc went over 50.1% the Government would have a controlling stake although IAG would remain a minority shareholder.
It is important to note that there is no benefit in the Government buying a minority stake in British Airways plc because the shares are not liquid.  IAG would still control the business and there would be no guarantee that the Government could sell its shares at a later date.  It needs to be 50.1%+ or nothing.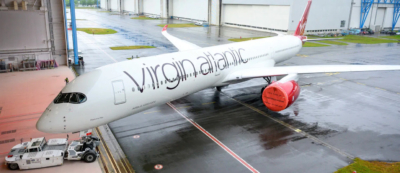 Does British Airways need a bailout?
Potentially.  According to The Sunday Times yesterday, British Airways is currently losing £200m per week.
On this basis, you can assume that the whole of IAG would be losing at least £400m.  IAG's much-vaunted €9bn of liquidity may, technically, be enough but you wouldn't want to risk it.  'Liquidity', for example, includes bank loans which are currently undrawn, but there may be clauses attached to these loans which may stop them being drawn down in a crisis.
(The Sunday Times also said: "Sources said its strategy was to stall the process and hold off accepting help until rivals competing on lucrative transatlantic routes, such as Virgin, collapsed."  I am pretty sure that the 'source' in question was HfP as I have not seen anyone else putting forward this line.)
At least IAG's equity has value though ……
As of Friday evening, the total value of IAG's shares was £4.3 billion, of which you can probably ascribe £2 billion to British Airways.  The BA balance sheet should be strong enough to take a fairly large Government loan before essentially reaching its debt ceiling, beyond which the Government would take shares in the British Airways unit instead.
Virgin Atlantic is more problematical.  When Air France KLM was looking to invest in the airline last year, the price was £220m for 31%.  This valued the equity at £700m during a boom period for transatlantic travel and you could never argue it was worth anything like that now.  If I was structuring a loan to Virgin Atlantic I would insist that it includes the compulsory purchase of 50.1% of the airline for a nominal sum, say £50m.
easyJet is the easiest to deal with because its shares are publicly traded.  The equity was worth £2.3bn at the end of last week.  As easyJet shares can be freely bought and sold, the Government may be willing to not take full control as it would be easy to exit a minority position.  It may even be possible that easyJet is strong enough to get away with just a straightforward loan.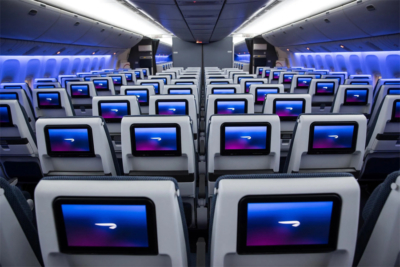 Will the Government need to break up British Airways afterwards?
One interesting parallel with the banking crisis was the legal requirement to break-up Lloyds Bank.  The European Commission decided that saving the bank represented 'state aid' and as such it was unfair to other banks operating in the UK, especially Barclays and HSBC which did not take Government money.
Lloyds Bank was required to undertake a series of moves to slim itself down, the most public of which was the rebranding of 630 branches as TSB and its subsequent flotation.
What is different here is that it is likely that all other major European airlines will receive similar help.  On this basis, none will be in a position to call 'foul' unless the UK bail-out terms end up being more generous than others.  However, a Government-owned British Airways would be unfairly placed to compete going forward and would arguably stifle potential new entrants into the market.
What could happen?  Here are a few scenarios:
British Airways could be split into two airlines, each with an equal mix of short haul and long haul routes, and floated separately on the stock market
An asset swap could take place between a state-owned BA and a state-owned Virgin Atlantic to create a more level playing field going forward
Ryanair and easyJet, if they remained independent, could insist that they are handed some British Airways short-haul routes due to the state aid BA received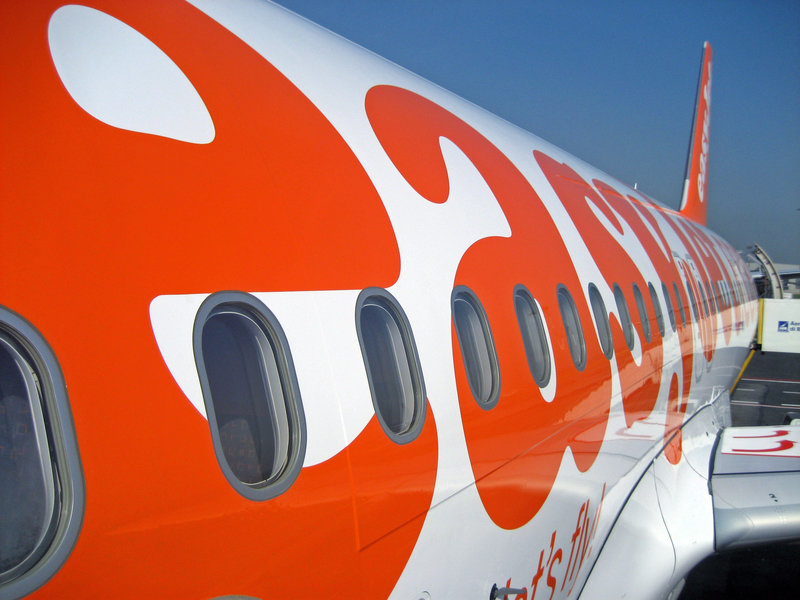 Conclusion
This is a rapidly moving situation and it could go various ways.
We don't know whether the Spanish and Irish Governments would want to be involved in a joint break-up of IAG, or whether the UK Goverment is happy to just save British Airways and let the other two airlines sink or swim.
We don't know whether the Government actually cares about saving Virgin Atlantic.  It is important for competition purposes but it is not a fundamental cog in the wheels of the UK economy, unlike BA.  It could be open to legal challenges if a bail-out is not offered to any airline which wants one, however.
We don't know how easyJet's current internal problems will impact the willingness of the Government to step in.  Despite the crisis it is paying a £174 million dividend to shareholders this week, and its own employees are begging the Government to refuse to save the airline unless it pulls back on harsh changes to staff contracts.
We don't know how small carriers like Loganair and Eastern Airways fit into any sector-wide deal
It's going to be a busy week.