Norwegian secures a Government bail-out, whilst easyJet puts a UK-wide deal at risk
Links on Head for Points may pay us an affiliate commission. A list of partners is here.
The first European airline bail-out (if you don't include the nationalisation of Alitalia, which was already doomed!) has been finalised.  A 2nd bail-out, for Finnair, is expected to be agreed imminently albeit the Finnish Government is already a 56% shareholder in the airline.
Norwegian has agreed a deal with the Government of Norway to provide a credit guarantee of NOK 3 billion (£225m).
This means, effectively, that Norwegian can arrange a bank loan which will be underwritten by the Government.
An additional NOK 3 billion will be offered to SAS, small domestic airline Wideroe and other carriers.
It is not a slam-dunk for Norwegian, however.  According to Reuters reports, the initial tranche of NOK 300 million depends on commercial lenders providing NOK 30 million as the Government will only fund 90% of the guarantee.
To access an additional NOK 1.2 billion, Norwegian has to persuade its banks to postpone loan repayments, including interest, for the next three months.  The final NOK 1.5 billion requires the airline to raise additional money for shareholders to improve its debt to equity ratio.
Even if these criteria are met, NOK 3 billion (£225m) is a modest sum of money in airline terms.  It is unclear what the Norwegian cash burn currently is, however, given that 90% of staff have been placed on unpaid leave and virtually all non-Scandinavian routes temporarily closed.
As an additional trade off, all airlines receiving money will be forced to operate selected domestic routes in Norway – selected by the Government – irrespective of whether they are commercially viable.
The bottom line is that there is no guarantee that Norwegian can tick all the boxes required to receive the money, or that it will be enough.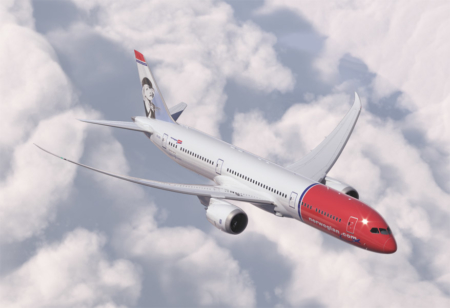 Is easyJet putting a UK airline bail-out at risk?
Plans for a Government-led UK airline – and indeed airport – bail-out are progressing, but it isn't easy.
British Airways took a firm stand early in the process by stating that it had no interest in a bail-out, whilst adding that if there was one it would obviously jump in.  You could see this as altruism on the part of the airline, but you could also see it as an attempt to drive Virgin Atlantic into bankruptcy.
British Airways and its parent IAG were very publicly against any Government help for Flybe.  By coincidence, as soon as Flybe failed, British Airways regained 12 Summer slot pairs at Heathrow which it was forced to divest as a condition of buying BMI.  I imagine these slots are worth, conservatively, £100m between them.
The complex structure of IAG also makes a bail-out difficult.  British Airways is, of course, a Spanish-owned company.  Should the UK Government be supporting Spanish businesses?  On the other hand, you can be sure that the Spanish Government has bigger problems at the moment, especially post-Brexit, than propping up a UK carrier.
I would have expected an easier ride from easyJet.  Whilst, on paper, the company is financially stronger than IAG it is likely to be grounding more of its fleet.  It also has little to gain from seeing Virgin Atlantic fail, except potentially a handful of extra London Gatwick slots.
easyJet seems to have played its hand badly, however.  This week it paid out dividends of £174 million, of which £60 million goes to Sir Stelios Haji-Ioannou and his family, at the same time as seeking Government funds.
To add insult to injury, it has insisted that cabin crew sign up to a new agreement which includes fundamentally detrimental changes to terms and conditions.  Whilst the request for three months unpaid leave is being mirrored elsewhere, easyJet wants to impose other changes which will run until November 2021 – over 18 months away – including removing free cabin crew meals, scrapping 2021 pay rises and unfavourable changes to working patterns.
easyJet is now in the bizarre position of having over 17,000 of its own staff petition the Government to REFUSE a bail out of the airline.
It is worth contrasting this with the situation at Virgin Atlantic.  Looking at what I have seen posted by staff on social media, there is a genuine desire amongst crew and management to pull together to ensure that the airline survives.
Despite all this, I would expect a multi-billion pound set of loan guarantees to be announced over the next few days.  There may also be an element of direct compensation as the Foreign Office has now advised all UK residents not to travel if possible.