Why cheap flights are NOT going away, despite what you may read
Links on Head for Points may pay us an affiliate commission. A list of partners is here.
Is social distancing on aircraft going to mean the end of cheap air travel?  If you believe certain travel and media figures in recent days, the answer is undoubtedly yes.
We shouldn't necessary expect travel or indeed newspaper professionals to have a strong grounding in economics.  However, some recent thinking has shown that even concepts such as supply and demand seem to have passed them by.
This applies even at the top.  Welcome Alexandre de Juniac, CEO of airline body the International Air Transport Association (IATA).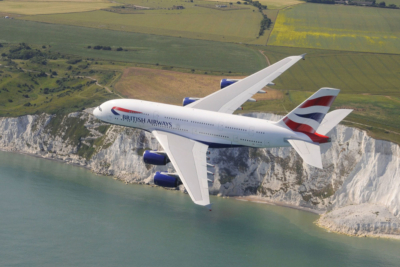 "If social distancing is imposed, cheap travel is over. Voila" he announced in a well publicised media briefing on Monday.
He bases this on two factors:
the need to 'neutralise' a third of seats on short and medium haul aircraft
a break-even level of 70-72% seats sold
Let's ignore the most obvious point here.  If break-even at current fare levels is 70-72% and for a couple of years you can only sell 66% of seats, you're nearly there already.
Break-even isn't the same as making huge profits, of course, but I think most airlines will settle for a couple of years of break-even.
Let's also ignore the fact that keeping the middle seat empty isn't going to make much difference, based on the SARS case I wrote about yesterday that led to five deaths from a single flight.  Michael O'Leary of Ryanair agrees on this point.
There is a fundamental failure to understand airline economics
The following example is how most people are thinking about the airline industry.  These numbers are roughly accurate – the average easyJet one way fare is £50 plus ancilliary revenue:
'easyJet sells 171 seats per flight (92% load factor) at an average of £75 each including baggage and seat fees, for a total of £12,825.  If it cannot sell the middle seat, revenue will fall to £9,300 (124 seats x £75) and this is not profitable.  Fares will therefore rise to (£12,825 / 124) £103 to compensate.'
This is how the world of selling a 'one price' product works, and even then it only applies when selling something which people must buy and cannot substitute for a cheaper alternative.
In the real world, there are very few products like this.  It certainly isn't how airline seats work.
In reality, easyJet would sell its flights like this, assuming 180 seats sold:
30 seats sold at £35
30 seats sold at £45
30 seats sold at £60
30 seats sold at £75
30 seats sold at £105
30 seats sold at £130
…. for an average fare of £75.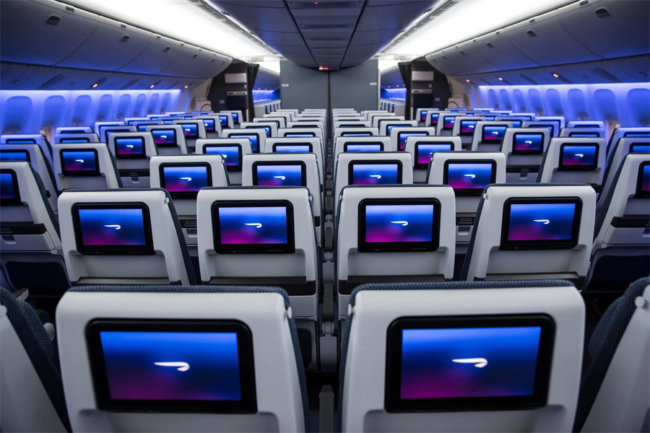 With 60 seats removed from sale, it is the cheapest 60 seats which disappear.  easyJet will start selling the flight at £60 including ancilliaries and not at £35.  The 60 people who are not prepared to pay £60 will no longer be flying.
Let's look at the revenue again.
With all 180 seats sold using the distribution above, revenue is £13,500.
If you don't sell the 30 seats @ £35 and the 30 seats @ £45, to keep occupancy to 120 seats, your revenue is still £11,100.
You have emptied 33% of your seats but only sacrificed 18% of your revenue.
Supply and demand works both ways
As you can see above, you can empty 1/3rd of your seats without losing 1/3rd of your revenue.  You also are not putting up prices for anyone except the 60 people who previously expected to pay £35 or £45 all-in and will now choose not to fly.
For 2/3rd of passengers, fares have not gone up.
Let's look at another reason why fares won't go up.
Aircraft are a fixed cost.  You are paying the lease, or the loan, irrespective of whether it flies or not.
Irrespective of your fixed costs, you operate the asset as long as your marginal costs are covered.  Let's assume the apportioned lease cost for an aircraft for a flight is 100 units and the marginal costs of crew, fuel, airport charges etc are 35 units.
You might think at first that is isn't worth flying unless you get 135 units in fare revenue.  Not true.  Because you are paying 100 units for the aircraft regardless of whether it flies or not, airlines will operate aircraft as long as the fare revenue is higher than 35 units.
As long as enough tickets are sold to pay for the VARIABLE costs of fuel (Brent Crude is now $20 vs $65 for most of last year), crew etc, then it makes sense to put more aircraft in the air.  The flight is at least making a small contribution to the 100 units fixed costs of the aircraft, and so reducing losses.  This means that airlines will put as many aircraft back in the skies as quickly as they can, and the more aircraft that are in the air, the lower fares will be.
We will, of course, see some airlines scrapping older aircraft such as Virgin's A340s and BA's Boeing 747s.  This is only a small percentage of their fleets, however, and these aircraft are already depreciated.  The aircraft that remain are newer, far more likely to have leases or debt attached to them, and so need to be in the air.
In the medium term, planes will come to the end of their leases and more capacity could be taken out of the market.  By this point, however, we should be back to 2019 levels of travel and it won't be necessary.
Is 'cheap' travel over?
Not when you look at the numbers like this.
Of course, if by 'cheap' you mean the £5 Ryanair flight I took to Porto in February then, yes, that's over.  Ryanair won't be selling £5 seats now to guarantee that it fills every seat because – despite the Michael O'Leary quote above – it won't want to.  It is more likely that Ryanair adds an option to guarantee an empty seat next to you, for an additional fee of course.
Similarly, those £35 and £45 easyJet seats in our example above are gone.
This isn't 'cheap' travel though.  This is just seat-filling promotional activity.
If it turns out that easyJet won't be selling any seats for less than £60 one-way in the future, I don't call that the end of 'cheap' travel.  £125 return to fly to Europe – on a $42 million aircraft, which is what easyJet is paying for its next batch of deliveries – is not, by any stretch of the imagination, expensive.
When I was growing up, even flying to Paris was outside the dreams of my parents.  For a family of four, very much on the average British wage, it simply wasn't even a consideration in the late 1970s and early 1980s, pre easyJet.
It's worth remember that it has always cost £2,000 for four economy seats to a European ski resort over February half term, and anyone who has flown to European beach resorts in August will know that you were paying similar silly prices.  This wasn't 'cheap' travel in the first place and I don't see those prices getting much higher.
If we end up back at a point where a family of four has to pay £2,000 to fly to Berlin for a weekend break in rainy November then I will happily admit that we are at the end of 'cheap' air travel.  I don't see that happening, however, and I think the economists would agree with me.