Work in the NHS or healthcare? Qatar Airways is giving away 100,000 free flights
Links on Head for Points may pay us an affiliate commission. A list of partners is here.
Qatar Airways has announced a massive global 'free flights' giveaway for selected NHS staff and other healthcare workers which launched on Monday night and continues until 17th May.
We have already had a few winners from amongst our readership: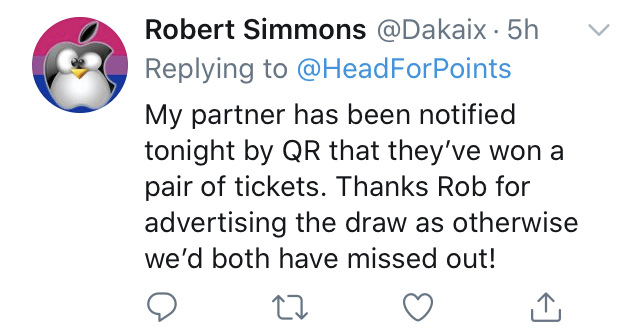 and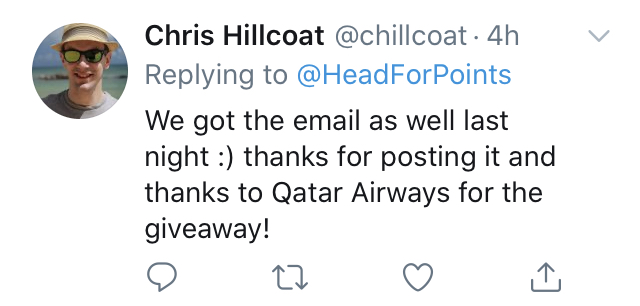 It is open to anyone who is a:
doctor
medical practitioner
nurse
paramedic
pharmacist
lab technician
clinical researcher
If you know anyone in any of these jobs, please forward them a link to this article.
A valid employer / NHS ID must be presented at the airport at the point of check in.
You can register here. We know from the first day, on Monday, that registration opens at exactly 10pm and continues until the UK allocation of seats for that day is exhausted. It doesn't take long.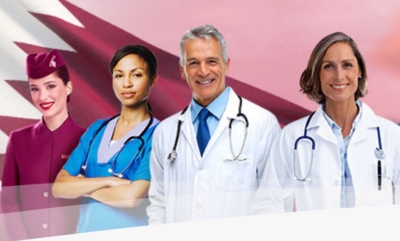 Qatar Airways is giving away 100,000 free flights to healthcare staff
Qatar Airways launched its massive giveaway at 10pm on Monday. It will run for a week.
50,000 people will receive two FREE Economy Class return tickets on Qatar Airways operated flights, fully flexible for destinations and dates. Only airport taxes must be paid.
To quote:
"Qatar Airways will give away 100,000 free tickets to frontline healthcare professionals to say thank you for their heroic work looking after people during the current COVID-19 pandemic.
By maintaining 24/7 operations in recent months, including the provision of over 100 charter flights, Qatar Airways' mission to repatriate over one million people has received widespread praise and thanks from passengers and governments as the foremost airline taking people home. Given the airline's work at the frontline of global efforts to repatriate stranded passengers, it now seeks to recognise and reward the world's frontline healthcare workers."
How does the Qatar Airways 100,000 flights giveaway work?
Between 12th and 18th May, you can register at this link. If you are in the UK, registration opens up at exactly 10pm (the last session will be 10pm on 17th May as we are two hours behind Doha).
You are asked for 'hospital ID' so have some sort of NHS or other reference number available. You may be required to show some paperwork or ID with this number on the day you fly. It doesn't seem to matter what sort of number it is (staff number, ID card number whatever).
If you are successful, you will receive a promotional code which will allow you to book your flights.
Each country in the world will receive its own ticket allocation, based on its population size. These tickets will be allocated equally over the seven days.
How do I book my free Qatar Airways flight?
If you are successful in getting a code, you can book up to two complimentary Economy Class return tickets on Qatar Airways operated flights – one for yourself and one for a companion – to anywhere on the airline's global network.
Tickets must be booked before 26th November, with travel valid until 10th December 2020. The tickets will be fully flexible, with an unlimited number of destination or date changes allowed without any fees. Fare and surcharges will be waived on tickets, airport taxes apply.
The small print says that both passengers must be aged 12+.
Qatar Airways Group Chief Executive, Akbar Al Baker, said:
"We at Qatar Airways are incredibly grateful for the commitment and hard work of healthcare professionals around the world who looked after people in these times of uncertainty. Their heroic display of kindness, dedication, and professionalism has saved hundreds of thousands of lives around the world.
"We have built a strong level of trust with passengers, governments, trade partners, and airports as a reliable partner during this crisis and we intend to continue delivering on this mission by acknowledging the incredible efforts of these heroes. Our crew and operation has never given up during these past three months, never abandoned hope or their mission to help people get home to their loved ones and we do not intend to do so now."
Full terms and conditions, and the registration link, are here.
Good luck.