NEW: Get DOUBLE Hotels.com Rewards credits on stays until 31st August 2021
Links on Head for Points may pay us an affiliate commission. A list of partners is here.
Hotels.com Rewards has launched an attractive 'Double Stamps' promotion.  This means that you will, in effect, be getting back 20% of what you spend as credit towards a reward night in the future.
Whilst international travel doesn't look likely for some weeks, UK-based holidays are going to be very popular this year if lockdown measures are eased as expected.  If you are thinking about a trip to the coast or the Highlands, this promotion could give your Hotels.com Rewards account a good boost.
If you have any plans for 2021, you can also book now – on a refundable rate in case a better deal comes up later – and lock in 'Double Stamps'.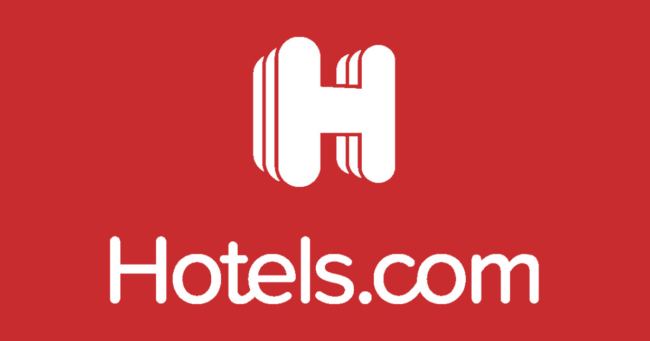 How do I earn double Hotels.com Rewards credit?
You need to make a booking through the Hotels.com UK site using this link before 24th May 2020 using coupon code RWD2X2020.
You can book for hotels globally and your stay must be completed between 1st June 2020 and 31st August 2021.
Once your stay is over, you will receive two 'stamps' per night for your stay instead of the usual one stamp. (Hotels.com Rewards used to call their earning currency 'night credits' but they've changed the name to 'stamps'.)
Once you've collected ten stamps, you receive a voucher for a free night.  The value of the free night is average ex-taxes cost of the nights you stayed.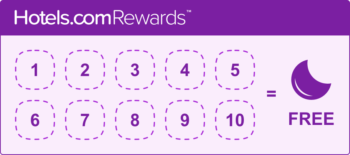 This promotion means you could earn a reward night after staying as few as five nights rather than the usual 10, which is pretty attractive.
There is no minimum stay, so you'll even get double stamps on a one-night stay.  The coupon code can be used multiple times so if you are thinking of pre-booking a few stays, that's not a problem.
There are a couple of things to note:
The offer is only available on stays until 31st August 2021
You'll only get the double stamps on pre-paid bookings, rather than 'pay at the property' stays
The double stamps are only available on one room per booking. If you are travelling with friends or family and need multiple rooms, each guest could book separately to earn double credits in their own account rather than you earning a single credit in your account.
How to book:
Step 1
Head over to Hotels.com using this link. Make sure you log in to your Hotels.com Rewards account. If you're not a member yet, sign up using this link.
Step 2
Find the hotel where you want to stay.  You can either:
a) book a non-refundable room (not recommended in the current situation) or
b) book a fully cancellable rate, which you can pay up front and is fully refundable on request
With fully cancellable rates, this is what you see when you choose a room – pick the option on the left, which specifically says that you allowed to add a coupon code later:
Step 3
Enter the coupon code RWD2X2020 at checkout.  Look for this part of the page:
….. which looks like this after you've added the code RWD2X2020:
Make sure that the code has been accepted before confirming payment.
Step 4
You'll collect two stamps instead of one for each night you stay which will be credited to your account after you check out.  The top of the screen confirms it (note that this is a one-night booking which earns two stamps, and that my ability to get a refund on my payment is confirmed) – click to enlarge:
Why do we like Hotels.com Rewards?
This is a good opportunity to remind you why we are fans of Hotels.com Rewards.
A lot of people end up, by choice or by default, splitting their stays across a number of different hotel chains and holiday rentals. They do a lot of nights, but never enough to build up status or a decent number of points.
For these people, Hotels.com Rewards is a better way to go.
Hotels.com will be familiar to most readers. It is a huge hotel and vacation rentals booking portal covering pretty much every corner of the planet.
You won't find Hotels.com much cheaper than booking a hotel directly, although you can get special 'member only' deals at some hotels when you are logged in.  Silver and Gold members of Hotels.com Rewards receive VIP benefits at some hotels such as free breakfast, money off spa treatments and so on.
The majority of the properties on the site let you earn Hotels.com Rewards stamps.  There are 500,000 properties on the site, which is about 20 times more than all of the 'big six' hotel loyalty schemes combined.
Hotels.com Rewards (their home page is here) is an idiot-proof loyalty scheme:
You earn one stamp for every night you stay (two stamps under this offer!)
When you've earned 10 stamps, you get a reward night
The value of the reward night is the average ex-tax price you paid for those 10 nights
Your stamps don't expire as long as you collect or redeem at least one night every 12 months
There aren't any big catches when you redeem. There are no blackout dates and you can pick any property on Hotels.com that takes part in Hotels.com Rewards (i.e. most of them). You can pay the difference if you want to book a hotel which is more expensive than the value of your reward night voucher.  Note that you do have to pay the taxes and fees element in cash and there is £4 booking fee unless you book via the Hotels.com mobile app.
There is a lot of upside here:
ALL of your stays (assuming the stay you are booking is in Hotels.com Rewards, and most are) will count towards reward nights. That means whether you book a small holiday rental on a Greek island or a motorway stopover on a work trip, you'll earn stamps towards a reward night.
Your reward night can be used to book any room on Hotels.com. Most reward schemes restrict the ability to book club rooms, suites, family room etc. That is not a problem with Hotels.com Rewards.
Hotels.com really appeals from a convenience perspective – their expansive portfolio means there's no need to mess around with badly reviewed properties or out of the way hotels purely to find one in your favourite chain.
If you book multiple rooms, you get credit for all of them. Most hotel loyalty schemes restrict you to earning points on two (Radisson, Hilton, Hyatt) or three (Marriott) rooms per night.  IHG's rules vary by country.  However, please note that if you book a vacation rental with multiple rooms, e.g. a 2-bed apartment, you will only get one credit per night.
It's worth noting that Hotels.com bookings do not count for points or stay credit in the loyalty scheme of the chain where you are staying. You may get your status benefits, but it is down to the goodwill of the hotel.
If you are booking independent hotels, or hotels chains where you do not collect their points, Hotels.com will often make sense.
What's the small print?
You can find the full T&C's for the 'double stamps' offer on this page of the Hotels.com website (scroll to the bottom).  However, please note these in particular:
You need to make a new booking between 12:01 am MT (Mountain Time North America) on 14/05/2020 and 11:59 pm MT on 31/05/2020 on the United Kingdom version of Hotels.com® for your check-in date between 01/06/2020 and 31/08/2021.
Redemptions are limited to the first 12,444 coupons used.
This coupon cannot be used for:
Package bookings i.e. property + flight
Bookings made through Group Travel Services
Booking paid for at the property
Bookings made prior to receipt of this coupon
Bookings at non-participating properties. Participating properties are subject to change at any time. Participating properties are marked with a "collect double stamps" badge on the Hotels.com® website.
This coupon only applies to the first room of your booking.
It might take up to four weeks for the extra reward night to be added to your account, but they usually arrive immediately after your stay.  The company has run similar promotions over the years and we've never heard of any problems.
The last word ….
This is a very decent offer especially given the lack of good promotions from the major chains at the moment.
You are getting back 20% of the ex-tax price of your room in credit for a future free night.  You can't complain about that!
With little chance of getting on a plane in the foreseeable future, it may be worth booking yourself a UK summer break to look forward to at the end of lockdown or pencilling in a refundable booking for any stays you need next year before 31st August 2021.
You can view the promotion on the Hotels.com website here.
---
Hotel offers update – June 2022:
Want to earn more hotel points? Click here to see our complete list of promotions from the major hotel chains or use the 'Hotel Offers' link in the menu bar at the top of the page.
Want to buy hotel points? There is:
a 80% to 100% bonus when you buy Hilton Honors points by 19th July 2022 (buy here)
a mystery 40% to 55% bonus when you buy Marriott Bonvoy points by 15th July (buy here)
a 30% bonus when you buy 5,000+ World of Hyatt points by 1st August (buy here)