Lufthansa's board refuses to accept €9 billion Government bailout – what next?
Links on Head for Points may pay us an affiliate commission. A list of partners is here.
The saga of the Lufthansa bailout took another twist this afternoon.
The Supervisory Board of Deutsche Lufthansa met to consider the terms of the €9 billion bailout which the main board had agreed on Monday.  It refused to accept it.
On the face of it, this is crazy.  The current market capitalisation of the airline is under €4.5 billion, and yet an offer to inject €9 billion in return for just 20% of the business has been rejected.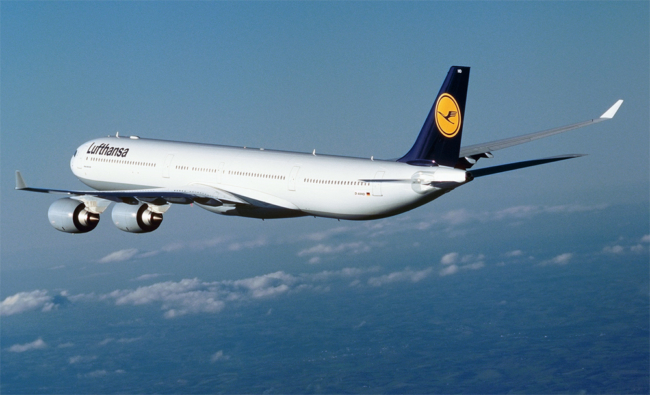 It's not as if the €9 billion had to be repaid either.  Only €3 billion was in the form of a loan.  The rest of the investment carried heavy interest payments, to encourage the airline to pay it back, but there was no obligation to do so.
The proposed structure was:
€300 million to acquire the shares
€5.7 billion in redeemable non-voting shares, of which €4.7 billion will carry a guaranteed 4% yield, rising in stages to 9.5% by 2027 
€3 billion as a three year direct loan provided by the state-run development bank KfW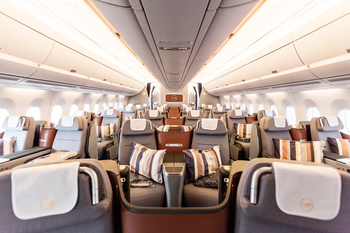 The issue isn't about control either.  The Government had agreed not to vote its 20% shareholding at the Annual General Meeting, and to have no involvement in day to day decision making unless the company was facing a takeover.  If it was facing a takeover, the Government had promised to block it.
So far, so good.
Why did Lufthansa's Supervisory Board reject the deal?
The problem appears to be that the Supervisory Board has a more realistic (or pessimistic, take your pick) view of what the European Commission will want in concessions in order to approve the deal.
Ryanair has already made it clear that it will be fighting to have the deal blocked, and even if it failed it is likely to lead to stiffer conditions than may otherwise have been requested.
If you have worked in UK banking over the last decade you will know what Lloyds Bank and Royal Bank of Scotland had to agree after being bailed out by the UK Government.  It has left both businesses as husks of their former selves.  This was the intention, of course, because the European Commission does not want state-backed companies acting as price-setters.
The European Commission wants slot divestments at Frankfurt and Munich to allow increased competition.  With few competing German airlines left (LGW, Thomas Cook Aviation, Germania, Air Berlin etc having all gone) it is likely that these slots would have been taken by foreign airlines.  It is also possible that the German Government would have been forced to give up its restrictions on non-EU carriers serving the country.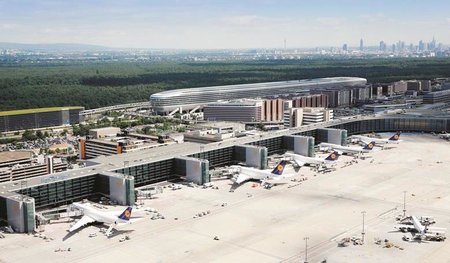 But would Lufthansa slot divestments have been so bad?
According to Reuters, the Commission was only requesting enough slot divestments to put 12 of Lufthansa's 300 aircraft across Frankfurt (pictured above) and Munich out of commission.
This doesn't sound right.  Given that Lufthansa has already announced that it is retiring 100 aircraft, this makes no sense.  A shrunken fleet will force the airline to give up a large number of slots simply because it will no longer have the aircraft to fly them.
It isn't clear what happens next.  The Supervisory Board seems to have accepted that insolvency is the only alternative to this deal.  Does Germany expect the European Commission to roll over and withdraw its demands to release slots if threatened with insolvency?
The German pilot's union probably didn't help matters when it warned that budget airlines (with, de facto, consumer-friendly lower fares) would pick up the slots and threaten the cosy working conditions of Lufthansa pilots.
What else could happen?  Could the German Government reduce its aid package to reduce the scale of slot divestments?  Will Lufthansa try to raise additional funds externally, although the Supervisory Board seems to accept this is impossible?  Could the management follow the Virgin Atlantic model of considering administration in order to build a debt-free 'new Lufthansa' from the ashes?  We will keep an eye out for you.
You can read more on Reuters here.