European Commission caves in to Lufthansa over its €9 billion bailout
Links on Head for Points may pay us an affiliate commission. A list of partners is here.
The saga of the Lufthansa bailout is finally over after the European Commission caved in to Lufthansa's demands to – as near as matters – be given €9 billion with no preconditions.
You can read the full announcement on the Lufthansa website.
Lufthansa hasn't got off entirely scot free, but near enough.  It's not clear if Ryanair is able to take the deal to the courts, as it has been threatening.  It wouldn't be surprising, as the deal is specifically designed to hit Ryanair as well as boost Lufthansa.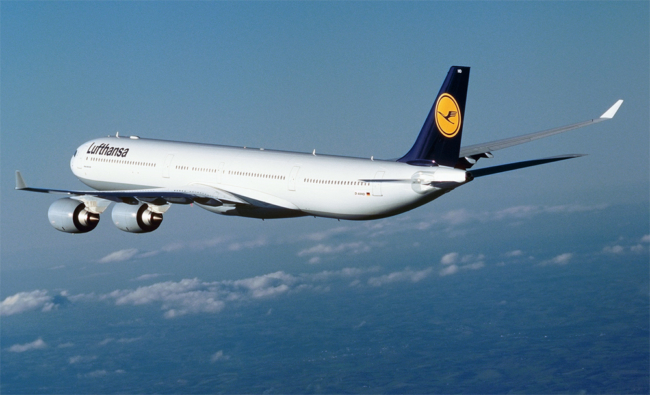 What are the terms of the Lufthansa bailout?
As a reminder, the Supervisory Board of Deutsche Lufthansa refused to accept the terms of the €9 billion bailout which the main board had agreed on Monday.
It's not as if the €9 billion had to be repaid.  Only €3 billion was in the form of a loan.  The rest of the investment carried heavy interest payments, to encourage the airline to pay it back, but there was no obligation to do so.
The proposed structure was:
€300 million to acquire a 20% shareholding
€5.7 billion in redeemable non-voting shares, of which €4.7 billion will carry a guaranteed 4% yield, rising in stages to 9.5% by 2027 
€3 billion as a three year direct loan provided by the state-run development bank KfW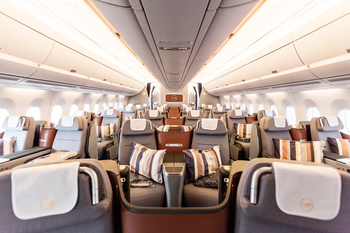 What conditions had the European Commission proposed?
The deal was rejected because the Supervisory Board believed that the European Commission wanted too high a price.  Lufthansa had been asked to surrender 72 slot pairs (36 daily return flights) at both Frankfurt and Munich airports which the Supervisory Board felt was too much.
Lufthansa flies 300 aircraft out of Frankfurt and Munich.  The European Commission's proposal would have meant that it would need to cut 12 aircraft.  It would still have enough slots to operate 288 planes.
To me, this seems like a pretty good deal for being given €9 billion, of which €6 billion is not repayable.
Apparently not.  Scare stories were put out by every branch of the airline suggesting that budget airlines might be able to gain a stronger foothold in Frankfurt and Munich and that this was clearly unacceptable …..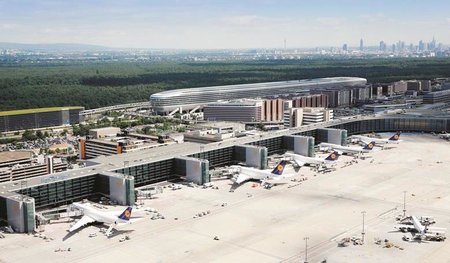 Despite Lufthansa having no cards to play – given that it is on the edge of insolvency – the European Commission gave in yesterday.
What is the new European Commission proposal for Lufthansa?
Lufthansa will now only need to give up 24 take-off and landing slots at both Frankfurt and Munich.  This is 2/3rd fewer divestments than originally proposed.
This means that Lufthansa is giving up a grand total of 12 flights per day at each airport.  Imagine how much damage it would do to British Airways if it had to give up 12 short-haul flights per day at Heathrow ……. virtually none at all.
However, giving up 12 slot pairs per day was STILL too much for Lufthansa to concede in return for €6 billion of free money and €3 billion of soft loans.
The European Commission therefore added additional clauses to soften the blow.
Only four aircraft will be allowed to operate the 12 slots
This means that the slots cannot be used for long-haul services, or even mid-range short-haul services, since this would require more aircraft.  Each aircraft will need to complete three return flights per day, which realistically restricts the choice of routes to a 2-hour range from Frankfurt or Munich.
For 18 months, the slots will only be offered to airlines who do not already fly from Frankfurt or Munich
This is a cunning one.  It means that Ryanair and easyJet are conveniently excluded.
If any airline does come forward, they will not have anywhere near enough capacity to build a market position to challenge Lufthansa.  At best, 12 flights per day would allow a competitor to fly 3-4 daily rotations on 3-4 European routes.  If the frequency was any lower, it wouldn't attract any business passengers.
It is possible, in 18 months, that no-one has come forward and that existing carriers at Frankfurt and Munich can take the slots.  However, carriers which have received Government money during coronavirus will not be allowed to request them.  This leaves a small list of airlines, and if the definition of 'substantial state recapitalization' includes taking soft loans then easyJet and Wizz Air are excluded.
(I forgot to mention that the slots aren't free, either.  There will be an auction process with Lufthansa receiving the proceeds.)
However you look at it, it is hard to see these 'concessions' as anything but a joke.  I can only hope that Michael O'Leary did not choke when he read about it.  I'm not sure if Ryanair does still have the ability to challenge the deal or not.