Is civil war brewing for British Airways pilots and union BALPA?
Links on Head for Points may pay us an affiliate commission. A list of partners is here.
When British Airways and pilot union BALPA announced an agreement to keep compulsory redundancies to a minimum, it made BALPA look like the grown up in the room.
Whilst Unite was posturing over cabin crew redundancies and refusing to negotiate, BALPA had apparently acheived something useful. Unite's Len McCluskey ended up publicly begging Alex Cruz to give his members the same deal.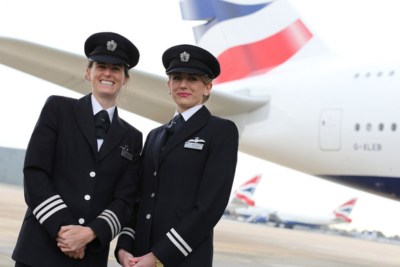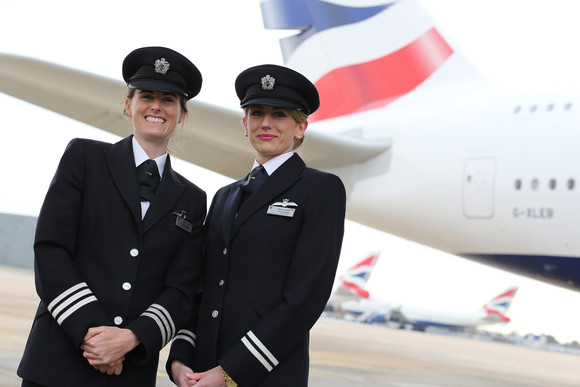 And yet …..there are now rumours of internal strife between British Airways pilots and BALPA over what was agreed.
As we explained in this article, the BALPA deal involved a package of pay cuts, unpaid leave and contributions to fund a long term group of furloughed pilots. The overall impact was to reduce the number of compulsory redundancies from over 1,250 to a target of just over 200. In reality, the number of compulsory redundancies was higher – 250 – due to fewer requests than expected for voluntary severence.
Although the deal is done, the repercussions will rumble on for much longer.
Why are some pilots unhappy with the BALPA deal?
The problems appear to stem from two areas.
Firstly, there are allegations – which for legal reasons I must stress remain just that – that certain BALPA representatives shared information with British Airways. If true, this could mean that BALPA did not necessarily achieve the optimum deal possible. It is probably best that I leave this aspect of the story at that.
The second problem is more fundamental.
New recruits have accused BALPA of operating as an 'old boys network', primarily concerned with the welfare of long serving British Airways pilots. The remainder feel that they have been thrown under the bus.
How are the British Airways pilot fleets structured?
It is well known that British Airways cabin crew had two fleets – the low paid 'Mixed Fleet' hired in the last decade, and the legacy crew hired before that. 'Mixed Fleet' salaries start at around £16,000 before allowances, whilst legacy crew earn, at the very top end, up to £80,000 all-in.
British Airways pilots also operate on, broadly speaking, two sets of contractual terms.
When BA bought bmi British Midland, there was concern that it would be used to set up a low cost short haul carrier similar to Iberia Express. This would have had separate pilots and crew on poorer contracts than mainline staff.
To avoid this, BALPA agreed that all pilots hired from 2012 would be hired on new inferior terms.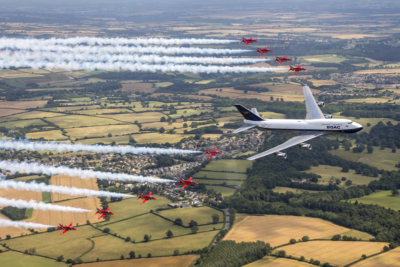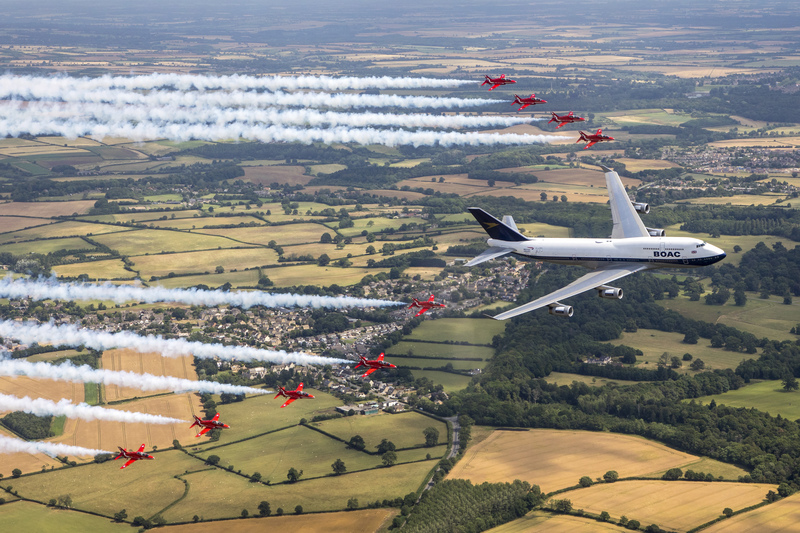 Why do the new BA pilots feel unfairly treated?
BA pilots hired before 2012 are on a 24 year pay scale. From the day you joined, it would take 24 years to reach the maximum possible salary.
This changed in 2012. New entrants have to work for 34 years to achieve maximum pay.
There was some justification for this. The retirement age for pilots was lifted from 55 years to 65 years, so moving from a 24 year to a 34 year pay scale made sense.
The real winners, however, were the existing pilots. These staff were expected to hit peak earnings at around 50-55, just before enforced retirement. When the retirement age was pushed out to 65, they could look forward to an extra decade earning the maximum possible salary. This caused issues further down the chain, because with more pilots earning the maximum possible pay it left less money for the remainder.
Another issue has been the way pay rises have been applied. Pilot pay settlements have led to fixed percentage rises for both sets of contracts. This exacerbates the difference, since a 5% rise leads to a far greater increase in take home pay for someone earning many multiples of what a new entrant earns. The compounding effect of these increases over the years means that the gap between pilots on the two different contracts increases sharply over time.
New pilots have been given the short straw
If you read my older articles on BALPA's deal with BA, you will know that there is a major element of 'last in, first out' about it. The redundancy settlement agreed with the airline was about preserving the jobs of long serving pilots at the expense of new recruits.
Logically – since pilots are on a fixed pay scale – this meant that those pilots who remain are the highest paid. It is possible more jobs could have been saved if redundancies had been split equally across high and low earners, not just low earners.
'Last in, first out' also fails to recognise the reality of pilot life today.
Many 'lifer' British Airways pilots had their training funded by the airline. Today, most pilots pay for their own training and run up personal debt of over £100,000. Redundancy will push many into financial hardship.
The furlough fund also seems biased against new recruits
The BALPA deal involves all pilots taking a 16% pay cut. Whilst 8% is a saving for British Airways, the remaining 8% will be deducted from pilot pay to fund over 300 pilots on long term furlough.
This seems altruistic. The logistics don't work, however.
A post-2012 pilot is giving up 8% of their modest salary to allow an experienced pilot to sit at home for two years on up to 66% of their usual earnings. However, the pilot sat at home will be receiving more money than the post-2012 pilot who is still employed.
It is the equivalent, although less extreme, of Mixed Fleet cabin crew on £22,000 all-in being asked to hand over 8% of their pay so that, at the very top end, an £80,000 Customer Service Director from the legacy fleet can be furloughed for two years on a £53,000 salary.
Overall, the pain of redundancy falls disproportionately on:
those earning the lowest salaries
those on the 34 year pay scale vs the 24 year pay scale
those who paid £100,000+ for their training vs those whose training was funded by British Airways
those on contributory pensions vs those on generous final salary pension schemes
Conclusion – where now?
It isn't clear where this story goes next. I am told that there are rumblings within the pilot community of a walk-out of post-2012 pilots from BALPA, which is seen as only representing the 'old boys' network. The fall out from the rumoured sharing of information with the airline by BALPA representatives is still to come.
What it does mean is that the story we believed – that BALPA, BA and the pilots had come together and found an agreement which was acceptable to all parties – was possibly not the whole truth.