Lufthansa CEO thinks long haul markets will reopen with rapid testing before Christmas
Links on Head for Points may pay us an affiliate commission. A list of partners is here.
On Friday, Lufthansa CEO Carsten Spohr gave the final keynote interview at the World Aviation Festival, discussing his views on the outlook for aviation in the coming months and years.
I listened in to see what he had to say.
What's happening with Lufthansa's fleet?
Changes to the Lufthansa fleet have been ongoing since the realisation in April that Covid-19 was here to stay. Almost six months ago, Lufthansa slashed its fleet, ditching a number of its older A340 and 747 aircraft.
Since then, Lufthansa has announced it is mothballing its remaining A340s and A380s. This leaves their future open although its difficult to remain optimistic given early retirements of these aircraft by other airlines.
Lufthansa hopes to cut its fleet by around 150 aircraft across its airlines, which include SWISS, Austrian and Brussels Airlines, from its 2019 peak of 800.
As a rule of thumb, each aircraft retirement affects around 100 jobs at the airline.
Two thirds of the fleet is currently grounded and Lufthansa expects around half to remain grounded going into 2021.
Lufthansa has chosen to retain its 747-8i – the latest generation 747 aircraft – as it positions it as its current flagship. The lower passenger capacity but increased cargo capability means it is far more versatile at the moment.
The future of the loyalty program
There was some discussion over the future ownership of Lufthansa's Miles & More loyalty programme, given the continued need for funding. (Despite receiving a €9 billion bailout from the German Government, Lufthansa is still seen as vulnerable given its current cash burn rate.)
Spohr is clear that Miles & More isn't going anywhere. It is "just not for sale" and a "key enabler of customer relationships".
He pointed out that Air Canada has just brought its loyalty programme, Aeroplan, back in house.
(It is also fair to say that Aeroplan killed off any opportunity for other airlines to monetise their loyalty programmes. As soon as the initial contract between the airline and Aeroplan ran out, Air Canada announced that it was launching its own programme. The value of Aeroplan collapsed to, give or take, nothing and Air Canada was able to buy it back for peanuts.)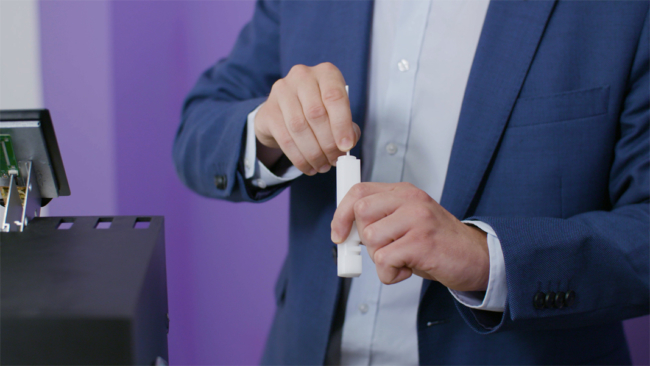 Covid testing
Lufthansa is pushing airport and airline testing of passengers very, very hard. Spohr is a "strong believer in testing being a game changer for this industry."
In the past months Lufthansa has been offering PCR swab tests at both Frankfurt and Munich, allowing arriving passengers to get tested.
It wants to take this one step further and announced this week that it is rolling out free rapid antigen testing to its premium passengers.
Existing PCR testing is slow and expensive, with results taking hours. The new antigen tests are much faster – just fifteen minutes – and significantly cheaper at 5 to 7 Euros.
The only drawback is the accuracy, which is marginally lower than a full PCR test.
Nonetheless, Spohr considers widespread testing "just weeks away" at Lufthansa and the only way to "reopen global skies" in the immediate future. From the sounds of it, Lufthansa is pushing to offer solutions to the current situation rather than waiting for a potential vaccine to arrive.
"Without testing there will be no re-opening of the transatlantic in the short term future." Much like British Airways, Lufthansa has been talking to US and German authorities to try and open up transatlantic flying by introducing these rapid tests. He expects antigen tests to be accepted by governments in October.
Lufthansa sees sufficient availability for these tests in the fourth quarter and hopes to re-open select long haul routes before Christmas, although "before we have a full fledged global network again including testing I think we're looking way into the second quarter next year."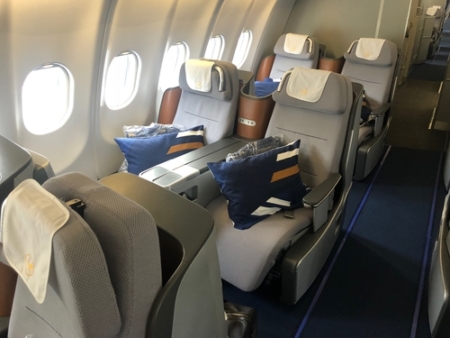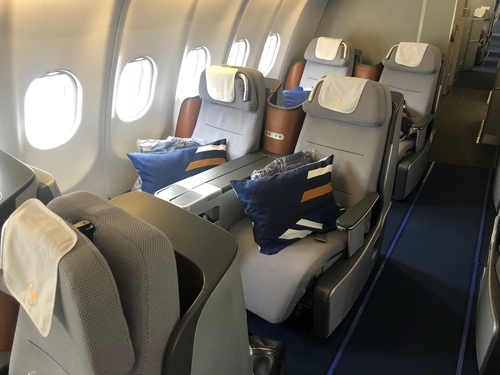 Will business travel bounce back?
Spohr gave a remarkably bullish outlook on business travel, arguing that in the long term only around 10% to 15% of business travel will be replaced by digital tools such as Zoom or Teams.
However, he sees the long term trend away from business travel and into leisure and visiting friends and relatives continuing.
Will airlines go bust?
Spohr sees consolidation in the aviation industry as a "mega trend."
"I see way too many players in Europe and I'm sure some of these will not survive."
"I have been fairly critical to the blind growth of our industry for the last years."
He predicts that the future will see more focussed and sustainable growth by airlines.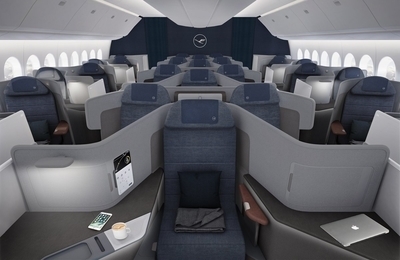 What does the future hold for Lufthansa?
Investment has not stopped at Lufthansa, although it is being pushed down from the record levels seen in 2017, 2018 and 2019.
Lufthansa will continue to renew its fleet with more efficient aircraft, and the new business class seat pictured above, due to debut on the 777X, is still going ahead.
Only time will tell if Spohr is being too bullish about the future.