Review: using Zipcar Flex to drive to Heathrow for just £19
Links on Head for Points may pay us an affiliate commission. A list of partners is here.
Two years ago, 'drive by the hour' car club Zipcar launched Zipcar Flex one-way rentals at Heathrow Terminal 5.
We have written about this a few times but never covered the logistics in detail. I thought I would try it out in person to see how easy it really is.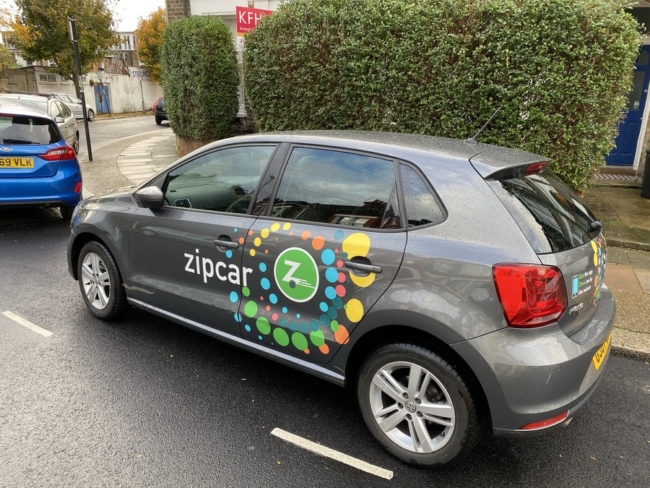 A quick re-introduction to Zipcar Flex
The traditional Zipcar business model is based around picking up a car from a designated street parking bay and returning it to the same spot when your trip is finished. Trips should be pre-booked via the app to ensure a car is available. This is how Rob uses Zipcar, to save the trouble of owning and parking his own car in Central London.
Zipcar Flex is different. It lets you take flexible one-way trips without pre-booking. You can take a car and leave it wherever you want, within a designated local authority zone. Park and walk away. You don't need to drive it back to where it came from.
The downside with Zipcar Flex is that you can never be certain that there will be a car near you. It obviously requires another Zipcar user to have dropped off a Flex car near you. To make life a little easier, you can put a 15 minute 'hold' on a vehicle via the app, giving you time to get there before it is released for another user.
The following boroughs now allow you to pick up or drop off a Zipcar Flex car. It is perfectly fine to drop off the car in a different zone to the one you collected it in:
Hackney
Hammersmith and Fulham
Haringey
Islington
Kensington and Chelsea
Lambeth
Lewisham
Merton
Southwark
Tower Hamlets
Waltham Forest
Wandsworth
Westminster
Plus Heathrow Terminal 5
Heathrow Terminal 5 is very interesting. Whilst there is an additional £5 drop off fee, it is still substantially cheaper than taking a taxi to the airport. Update: the drop off fee has now increased to £7.50.
You drop off your Zipcar in the Terminal 5 short stay car park (Zipcar is owned by Avis and uses some of their parking bays) next to the Sofitel, allowing you to walk directly into the terminal.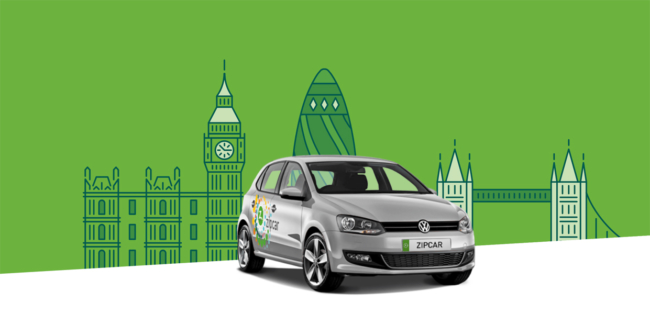 Zipcar Flex can make more sense than a taxi or public transport
I live in South London and getting to Heathrow is not the most pleasant experience. It normally takes upwards of 90 minutes and three tube lines, including a particularly long walk to connect at Green Park.
Heathrow Express makes little sense for me, as it offers virtually no time saving versus taking the Picadilly Line.
I can drive to Heathrow within an hour, assuming the traffic is average. It is an altogether more pleasant experience and certainly makes sense if you are travelling as a group, providing you don't have too much luggage!
Back to the review ….
Zipcar is popular where I live and there is virtually always an available Flex car within five minutes walk of my house.
The pandemic has changed that a bit as more people try to avoid public transport, and availability has felt a little tighter in recent months, but Zipcar has been adding more cars to their fleet.
It took about 5 minutes of refreshing the app in my area for someone to drop a car off close by – and this was a Saturday – so if you are flexible with timings it isn't a problem.
The majority of cars in the Flex fleet are VW Polos or eGolfs: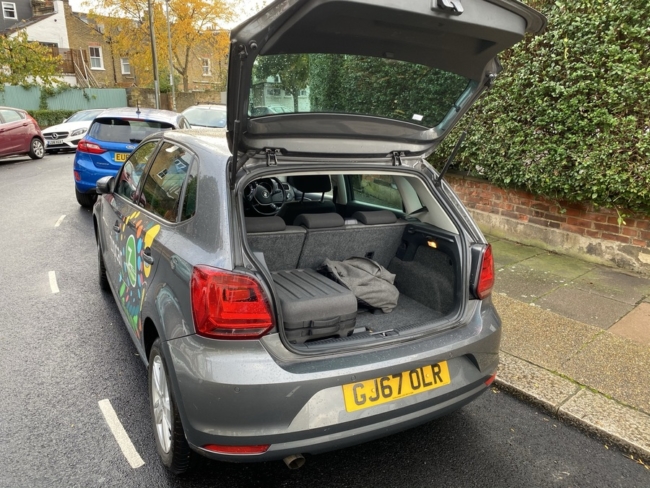 ….. which means you can nip around in London relatively easily.
The cars are fairly basic but they do the job. I was pleased to see that my Polo had Apple CarPlay, which makes the whole driving experience much easier. No more faffing with unfamiliar and unintuitive car sat nav systems! I just plugged my phone in, it pulled up Apple Maps and off I went.
50 minutes later….
Zipcar has a three-step process for arriving at Heathrow:
Head to the Short Stay Car Park at Heathrow Terminal 5. Follow the signs for Avis Budget returns (level 4).
2. Arrive and drop
Barriers will automatically rise – no ticket needed! Park in the area branded Returns Line next to the Avis Budget office.
3. End your trip
Use your app to end the trip. Do not give your keys to the Avis staff – they can't end the trip for you.

Whilst there are no signs for a Zipcar drop-off, the Avis Budget returns location IS well sign-posted and easy to find. You drive up the ramp to Terminal 5 drop-off and then turn off to the right just before you get to the top.
(Unfortunately I have no photos of this as I was driving so you'll have to imagine it ….)
You drop off the car in any of the spots by the Avis Budget reception. You want to turn left as soon as you enter the car park and follow the one-way system until you see it. You know you're in the right place when you see lots of other Zipcars!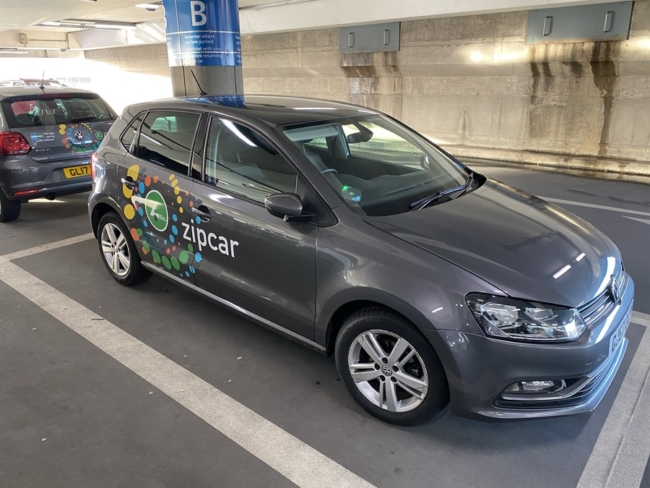 You then drop off your Zipcar just as you would anywhere else. Easy peasy!
Zipcar to or from Heathrow for £19
Back when we first wrote about Heathrow drop-offs, the cost of driving to Heathrow would have been £17: £12 for the hour and £5 for the pleasure of dropping off at the airport.
Since then, Zipcar Flex has increased its hourly base rate to £14. Even now, driving to Heathrow is a steal at £19 if your drive is an hour or less.
Whilst it won't suit everyone, if you're underserved by the underground (as almost the entirety of South London is ….) then getting a Zipcar and driving isn't the craziest idea in the world.
The process obviously works in reverse too. You can pick up a Zipcar in Terminal 5 and drive it home as long as you live in one of the council areas listed above.
Get £15 free driving credit with a free Zipcar membership
The easiest way is to try it for yourself is with the £15 free driving credit you can get when signing up to Zipcar via this link. Membership is free.
£15 is more than enough – you're likely to get around 70 minutes worth of driving in – so it's an excellent way to give Zipcar a go at no cost to yourself.
---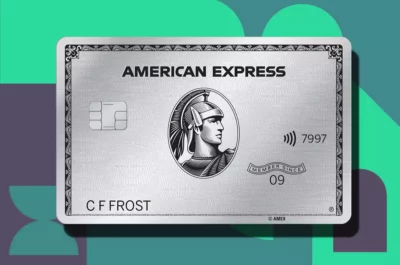 How to get FREE car rental status and other benefits via UK credit cards (June 2023)
If you hire a car in the UK, you can get special benefits (discounts, upgrades, free additional drivers etc) if you have elite status with a car rental programme. You can get elite status for free via certain American Express cards.
The Platinum Card and American Express Business Platinum
The Platinum Card from American Express and American Express Business Platinum come with two free car hire status cards. Your supplementary Platinum cardholder can also receive status in their own right.
From Avis, you receive President's Club status in Avis Preferred. This gets you up to 25% off standard rates, a free additional driver and a guaranteed one class upgrade. For weekend rentals you will receive a two class upgrade, subject to availability.
From Hertz, you receive 'Five Star' status in Hertz Gold Plus Rewards. This gets you up to 15% off standard rates, a free additional driver and a one class upgrade, subject to availability.
Hertz also offers Platinum cardholders a 4 hour grace period on rentals. Your final day is treated as 28 hours, so a 1pm pick up with a 5pm return the following day is only charged as one day, not two days. We wrote about the Hertz / Platinum 4 hour grace period here.
The Platinum Card also comes with full car hire insurance with no obligation to pay for the rental via American Express. You can refuse any attempts to sell you additional insurance at pick up. This benefit has substantial value if you rent on a regular basis.
You can find more details on the two Platinum cards, and apply, in our full reviews:
SPECIAL OFFER: Until 13th June, the sign-up bonus on The Platinum Card is doubled to 60,000 Membership Rewards points – and you get £200 to spend at Amex Travel too! Apply here.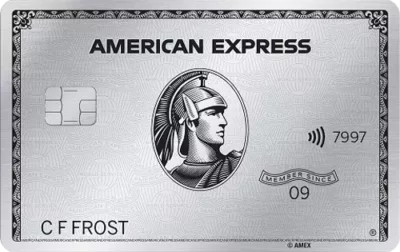 The Platinum Card from American Express
60,000 points AND a £200 Amex Travel voucher until 13th June! Read our full review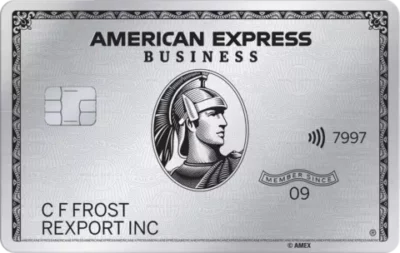 American Express Business Platinum
40,000 points bonus and a £200 Amex Travel credit every year Read our full review
American Express Preferred Rewards Gold
American Express Preferred Rewards Gold is an excellent card in its own right. You receive 20,000 Membership Rewards points for signing up (convert to 20,000 Avios amongst other things), four airport lounge passes and £120 of Deliveroo credit. Even better, your first year is free.
There are two car rental benefits:
you receive Preferred Plus status in Avis Preferred
you receive a special package with Hertz – 10% off best available rates at participating locations, a one class upgrade for rentals of 5 days or more, subject to availability, and no additional driver fees
Find out more about the benefits of American Express Preferred Rewards Gold, and apply, in our review: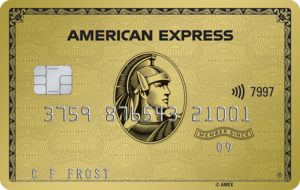 American Express Preferred Rewards Gold
Your best beginner's card – 20,000 points, FREE for a year & four airport lounge passes Read our full review