Bits: [solved!] where has the Atrium Hotel's top floor gone?, update to Avis / Avios earning, 2nd BA plane with First Suite arrives
Links on Head for Points may pay us an affiliate commission. A list of partners is here.
News in brief:
What is happening at the Atrium Hotel, Heathrow?
We have written a couple of articles about, and a review of, the new Atrium Hotel at Heathrow, opposite Hatton Cross underground station.
We found it all very odd. Odd, because it looks weird. Odd, because it is very rare to build an unbranded hotel of that size these days, especially at an airport where name recognition counts. And odd because, well, it is, as our review showed!
This is the oddest move yet though. Two readers have sent me photographs showing that the top floor is being removed from the hotel. See below.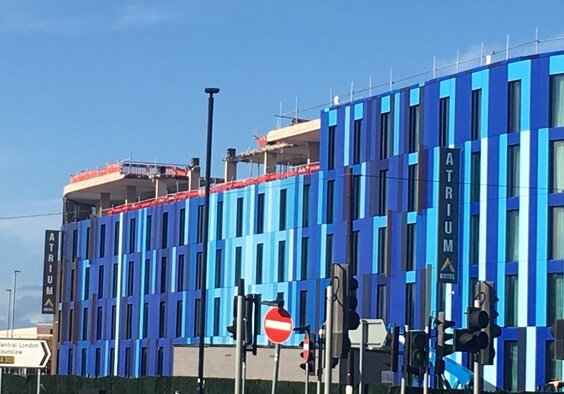 If anyone has any information, please let us know!
EDIT 10am: OK, we have got to the bottom of it. It is for "Addition of a new 7th floor to provide a sky bar/lounge, restaurant spaces and six additional penthouse suites". Permission was only given in January 2020 despite plans being submitted in 2018. The hotel seems to have decided to finish building to its original plans, to allow it to open, and then invest in a rebuild a year later. Here is an image:

More on the new Avis / Avios earning rate
We ran an article yesterday explaining the new Avios earning structure when you rent a car from Avis.
What I didn't spot is that the minimum Avios guarantee has also gone. This ensured you earned at least 500 Avios from a 1-2 days rental and 700 Avios from a 3+ day rental.
Whilst the earnings rate per £1 spent has jumped from 3 per £1 to 5 Avios per £1, you will be worse off if you were doing very cheap and/or short rentals.
My amended analysis for the Avis / Avios earning rate is here. Thanks to those who flagged this in the comments.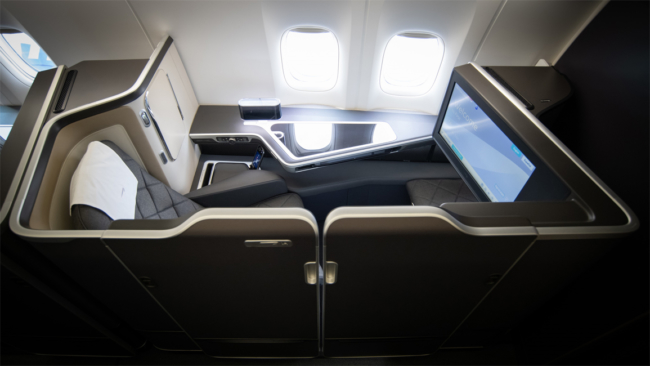 Second BA Boeing 777 300-ER with First Suite arrives
Finally, British Airways took delivery of its second new Boeing 777-300ER yesterday, registration G-STBN.
As with the other 777-300ER aircraft received in recent weeks, it has both Club Suite and the brand new First Suite. This is definitely the aircraft you want on your next long-haul flight.
Our exclusive review of the new British Airways First Suite – which I think remains the only one published anywhere so far – is here.