Bits: 10% BA flight discount!, BA brings back online cash refunds, new Hilton LXR in the Seychelles
Links on Head for Points may pay us an affiliate commission. A list of partners is here.
News in brief:
Save 10% on British Airways flights with Monzo Plus or Monese
British Airways has launched a promotion for Monzo Plus and Monese account holders. This is for people who pay the £5 monthly fee for the new premium Monzo service or have a Monese account.
Code MONZOBA10 or MONESEBA10, used on ba.com via the normal booking page, gets you a 10% discount on any British Airways flight over £200 per person.
It applies to the total flight cost and not just the base fare. Seat selection etc is not discounted. London City Airport flights are not included.
You need to be a Monzo Plus or Monese account holder to get the discount, although ba.com lets you pay by any method you want, including American Express – you are not restricted to your Monzo Plus or Monese Mastercard.
The quickest way to meet the requirements of the offer is to click here and apply for a Monese account.
The code can be used multiple times but bookings must be made by 3rd December.
British Airways finally brings back online cash refunds!
Back in March, British Airways blocked online refund requests, forcing you to call the (extremely congested) call centre and ask for one instead.
(One of our most read articles this year, with over 100,000 page views, was how to work around this block by disabling javascript. Unfortunately, this too was eventually blocked by BA.)
Exactly eight months later, it has decided to re-instate refund requests to its website.
You can now request a refund for a cancelled flights with this form on ba.com.
At the moment, the form is only available for cancelled flights.
If you have an Avios booking and your flight is still operating, cancellations still need to be made by telephone if you want your cash returned. You can request a voucher online but, for Avios bookings, there is little benefit in doing this unless you want to artificially extend the life of your British Airways companion voucher to 30th April 2022.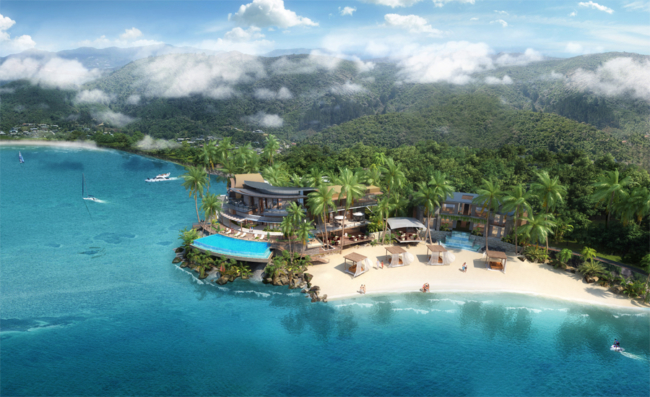 New Hilton LXR to open in the Seychelles
A brand new fourth Hilton property will open in the Seychelles. This is a relatively late signing as the hotel is due to open in March 2021, which suggests that it is already close to completion.
The Mango House Seychelles is a new-build property on the southern coast of the main island of Mahé, along Anse aux Poules Bleues.
Hilton already has three properties in the Seychelles (including a DoubleTree) but Mango House will be its most luxurious offering on the archipelago.
The resort will join Hilton's LXR brand, of which there are just four currently open. (The Baltimore Mayfair re-opened as an LXR property in 2019 after a big refurbishment.) Four more, including Mango House, are due to open next year.
LXR is a 'collection' brand comparable to Marriott's Autograph Collection. It lets individual boutique hotels join the Hilton Honors network without having to implement any fixed brand standards.
The Mango House Seychelles will feature just 41 guest rooms including nine suites. It will offer three different pools and five different cafes, bars and restaurants.
Hilton Honors has yet to decide what category of hotel this is so we don't yet know how many points per night it will be. It may be on par with the Waldorf Astoria Maldives which goes for 120,000 points per night but it is more likely to be at 'standard' luxury level of 95,000 or 80,000 points. Status members receive '5 for 4' which effectively knocks 20% off this price for a five night stay.
It is not currently bookable but you can see more renderings of the resort on the Hilton website here.