NEW: Earn Avios, and a BA upgrade voucher, with Barclays Avios Rewards
Links on Head for Points may pay us an affiliate commission. A list of partners is here.
This article is sponsored by Barclays Premier Banking
Details of the Barclays Premier Banking and Barclays Avios Rewards scheme are finally here. It is the only way to earn Avios from a UK current account.
If you are an existing Barclays Premier or Barclays Wealth customer, Barclays is rolling out the new partnership over the coming weeks. Some Premier Banking and personal Wealth customers have the opportunity to join from today.
If you cannot see an option to join Barclays Avios Rewards in the Barclays app or website you may have to wait a little longer.
If you are not an existing Barclays Premier customer, you can start the account opening process now. You will be able to opt in to Barclays Avios Rewards when it is fully rolled out.
What is Barclays Avios Rewards?
There is a new rewards option for Barclays Premier Banking and Barclays Wealth customers called 'Barclays Avios Rewards'. This is separate to the existing 'Barclays Blue Rewards' and you must opt out of Blue Rewards if you want to join Avios Rewards, as you are unable to hold both.
Here are the headline details:
There is a £12 monthly fee for Barclays Avios Rewards
You receive 1,500 Avios per month
You receive a 'cabin upgrade voucher' after 12 months (more details below)
There are bonus points if you have other products, including:
Mortgage – 700 Avios per month, with a one-off bonus of 2,000 Avios when taking out a mortgage
Life cover – 150 Avios per month for the first 12 months (500 Avios if critical illness cover is included)
Home cover – 75 Avios per month for contents insurance, 75 Avios per month for buildings insurance, 150 per month for combined cover, all payable for the first year of cover only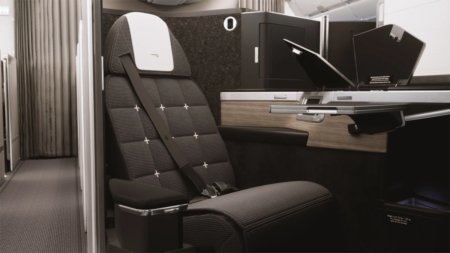 How does the upgrade voucher work?
The upgrade voucher will be triggered after you have been a Barclays Avios Rewards member for 12 months, and every 12 months thereafter.
It will appear in your Executive Club account within five days of your 12th monthly membership fee being paid.
The voucher will be valid for travel taken within two years of the date of issue.
You can use the voucher to upgrade, by one cabin class, a return Avios Reward Flight for one person, or a one-way Avios Reward Flight for two people.
Upgrades can only be processed if there is Avios reward availability in the higher cabin. Additional taxes and charges may be due. Bookings cannot be upgraded to First class.
The full terms and conditions of the upgrade voucher are here.
We will do a full article looking at the upgrade voucher in a day or so.
Who is eligible for Barclays Avios Rewards?
Barclays Avios Rewards is only open to Barclays Premier Banking and Wealth customers.
To open a Barclays Premier Banking account, you will need an income of £75,000+ OR at least £100,000 saved or invested with Barclays.
You can also apply by opening a current account with Barclays Wealth, which is open to people with over £500,000 of investable assets.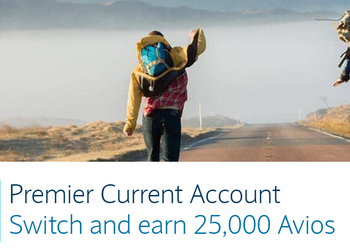 Is there a joining bonus for switching to Barclays Avios Rewards?
2,500 Avios for existing customers
Barclays is soft-launching Avios Rewards. Not all customers will be invited immediately, so if you do not already have an invite in your account you may have to wait a little longer.
Existing customers will receive a one-off bonus of 2,500 Avios when they join Barclays Avios Rewards. Given that the current rewards program is an excellent deal – you are receiving 1,500 Avios for your £12 fee, which is just 0.8p per Avios – it makes sense to join if you can.
25,000 Avios for new customers
New Barclays Premier Banking or personal Barclays Wealth customers can receive a 25,000 Avios joining bonus. To receive this, you'll need to move your existing current account to Barclays via the Current Account Switching Service, within 3 months of joining Barclays Avios Rewards.
Conclusion
Barclays Avios Rewards looks promising.
The monthly fee is more than offset by the 1,500 Avios you receive.
On top of this, there are plenty of bonus Avios on offer for taking out other Barclays products, you receive an attractive sign-up bonus and earn an annual upgrade voucher.
You can see more information, and sign up for Barclays Premier if you are not an existing customer, on the Barclays website here.
We will be spending more time over the next few days looking at this offer, including how to use the upgrade voucher and what other benefits you will get from moving to Barclays Premier Banking or Barclays Wealth.