What is the best value Avios flight per mile?
Links on Head for Points may pay us an affiliate commission. A list of partners is here.
What is the best value Avios redemption per mile flown? Or, put another way, what's the furthest you can fly for the fewest Avios?
With travel slowly starting to open up – although I'll be the first to say that you won't be heading to a lot of places listed below in a hurry – I thought it was worth having another look at where you get the best value.
We have put together a list of the flying distance of each long and mid haul British Airways route and compared it with the Avios required for a Club World off-peak redemption.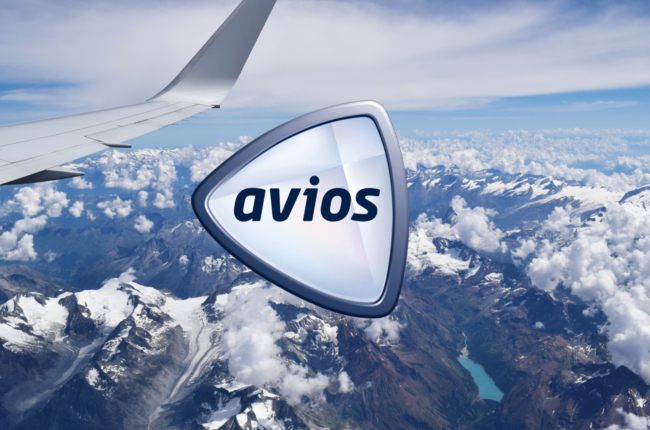 Distances are measured using the 'great circle route' ie. the most direct path between origination and destination.
If you ever need to work out the distance between two cities, we recommend Great Circle Mapper at gcmap.com. Use airport codes in the search box, eg LHR-CPT for London Heathrow to Cape Town, and click 'Distance'.
Hopefully this gives you a better idea of the value of different routes, although you should remember that 'value' is subjective. If you don't want to fly to Kuwait, for example, it doesn't matter how 'cheap' a redemption would be.
As we always say, the 'best' Avios redemption is one that takes you to somewhere you really want to go. With the exception of South Africa, both the 'best value' top four and 'worst value' bottom four destinations are unlikely to be top of your bucket list.
The winner based on 'Avios needed per mile flown' is Cape Town. 10 Avios will get you one mile in a Club World flat bed on that route.
It was in the top ten of the 'Avios per minute' chart but has now climbed to the very top of the list. This is great news since Cape Town – in addition to being great value – is also a fantastic city to visit. Cape Town is one of the destinations in BA's route map that should technically be priced in a higher Avios category but isn't, so it makes sense that it should be excellent value.
Most of the top fifteen remain the same when calculated by mile or by minute. Abuja, Jeddah, Kuwait, Moscow, Johannesburg, Mexico City, San Diego, Los Angeles, San Jose (CR), San Francisco, San Jose (CA) and Sydney all perform well.
Take a look and see what you think. The table shows you the Avios per mile you need to redeem to get a Club World redemption.
If you want to compare these results to 'best Avios redemption by minute of flying time', you can find those results here.
I also recommend this HfP article which shows every British Airways route and the Avios required to fly it.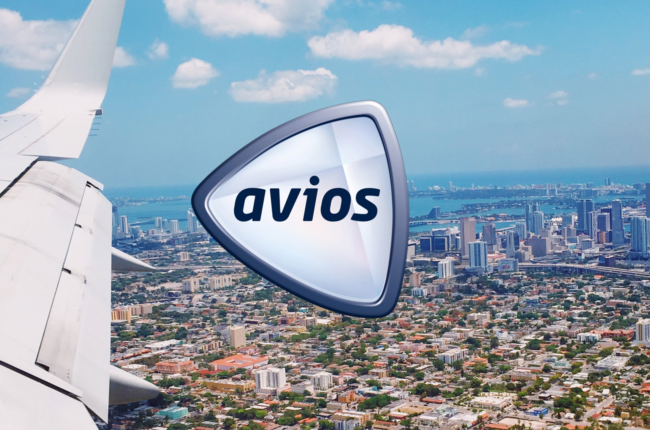 BA won't be flying all the routes below for some time – if ever
The list below was produced in early 2020. It is NOT reflective of the route network today.
British Airways has said that some of these routes will not return post-covid. However, we have not removed those destinations from the list.
There are two reasons for this:
I don't seriously believe that British Airways is willing to permanently abandon cities such as Seoul and Abu Dhabi – especially as it may have spare capacity if other parts of the world remain closed
whilst BA has announced some route cancellations, I am sure that more will follow
Here is the 'best Avios redemption per mile flown' chart, based on BA's route map at the start of 2020. Thanks to Andrew for his help with this.
Destination
Avios for CW
return off-peak
Miles flown
(each way)
Avios needed
per mile flown
Cape Town
125,000
6,010
10.40
Abuja
62,500
2,960
10.56
Durban
125,000
5,903
10.59
Jeddah
62,500
2,945
10.61
Kuwait
62,500
2,900
10.78
Moscow
34,000
1,560
10.90
Johannesburg
125,000
5,635
11.09
Mexico City
125,000
5,530
11.30
San Diego
125,000
5,470
11.43
Los Angeles
125,000
5,455
11.46
San Jose (CR)
125,000
5,425
11.52
San Francisco
125,000
5,360
11.66
San Jose (CA)
125,000
5,360
11.66
Sydney
250,000
10,665
11.72
Male
125,000
5,295
11.80
Phoenix
125,000
5,255
11.89
Lima
150,000
6,305
11.90
Las Vegas
125,000
5,230
11.95
Tokyo
150,000
6,220
12.06
Santiago
175,000
7,249
12.07
Chennai
125,000
5,115
12.22
Grand Cayman
125,000
5,085
12.29
Seychelles (Mahe)
125,000
5,076
12.31
Beijing
125,000
5,065
12.34
Mauritius
150,000
6,055
12.39
Bangalore
125,000
5,000
12.50
Hong Kong
150,000
5,965
12.57
Cancun
125,000
4,965
12.59
Chicago
100,000
3,955
12.64
Bangkok
150,000
5,930
12.65
Buenos Aires
175,000
6,915
12.65
Osaka
150,000
5,909
12.69
Austin
125,000
4,910
12.73
Sao Paulo
150,000
5,890
12.73
Singapore
175,000
6,755
12.95
Turks and Caicos
125,000
4,820
12.97
Houston
125,000
4,820
12.97
Hyderabad
125,000
4,795
13.03
Rio de Janeiro
150,000
5,745
13.05
Seattle
125,000
4,785
13.06
Shanghai
150,000
5,720
13.11
Dallas
125,000
4,745
13.17
Seoul
150,000
5,650
13.27
Vancouver
125,000
4,705
13.28
Islamabad
100,000
3,750
13.33
Kuala Lumpur
175,000
6,555
13.35
Kingston
125,000
4,680
13.35
Pittsburgh
100,000
3,715
13.46
New Orleans
125,000
4,617
13.54
Washington DC
100,000
3,675
13.61
Amman
62,500
2,290
13.65
Muscat
100,000
3,660
13.66
Baltimore
100,000
3,625
13.79
Tobago
125,000
4,495
13.90
Mumbai
125,000
4,465
14.00
Port of Spain
125,000
4,455
14.03
Miami
125,000
4,435
14.09
Philadelphia
100,000
3,545
14.10
Toronto
100,000
3,545
14.10
Tel Aviv
62,500
2,215
14.11
Tampa
125,000
4,425
14.12
Cairo
62,500
2,195
14.24
Grenada
125,000
4,360
14.33
Orlando
125,000
4,355
14.35
Calgary
125,000
4,355
14.35
Beirut
62,500
2,165
14.43
Nassau
125,000
4,330
14.43
New York
100,000
3,450
14.49
Bermuda
100,000
3,440
14.53
Punta Cana
125,000
4,290
14.57
Abu Dhabi
100,000
3,425
14.60
Dubai
100,000
3,405
14.68
Nairobi
125,000
4,250
14.71
St Lucia
125,000
4,220
14.81
Atlanta
125,000
4,200
14.88
Bridgetown
125,000
4,195
14.90
Nashville
125,000
4,176
14.97
New Delhi
125,000
4,165
15.01
St Kitts
125,000
4,140
15.10
Boston
100,000
3,260
15.34
Charleston
125,000
4,075
15.34
Antigua
125,000
4,075
15.34
Montreal
100,000
3,240
15.43
Doha
100,000
3,240
15.43
Accra
100,000
3,170
15.77
Bahrain
100,000
3,150
15.87
Dammam
100,000
3,124
16.00
Lagos
100,000
3,115
16.05
Riyadh
100,000
3,065
16.31