Portugal removed from the UK Green List – no countries added
Links on Head for Points may pay us an affiliate commission. A list of partners is here.
The Government has just given it first update to U.K. travel Green List.
After a lot of speculation in the media it looks like the Green List won't be changing much – with one massive exception. Portugal will be demoted to the Amber, which will strike a blow to many people's holiday plans.
Seven countries are being added to the Red list. Afghanistan, Bahrain, Costa Rica, Egypt, Sri Lanka, Sudan and Trinidad & Tobago have all been added today.
Back to Boris Bingo, baby
The change means we are back to the rigmarole of last summer – when countries were added and removed to travel corridors at very short notice. The government promised that it would be more consistent this year, which is why it set up the 'Green watch list'. It looks like it is scrapping that plan, however.
Whilst the Government says it is 'following the science' it is not clear why destinations such as the Caribbean have been snubbed, despite many countries reporting extremely low case loads.
Half of all UK adults have had both vaccinations with 75% having received their first. It appears that the Government is trying its best to disincentivise travel as much as possible, whilst still claiming that you can travel. The big casualty will be the travel industry.
Portugal was pretty much the only country on the Green List welcoming UK travellers. Removing it from the Green List will put a spanner in a lot of holiday plans.
Anyone returning from Portugal from 8th June will now have to quarantine for 10 days or pay for additional testing to release early.
This applies only to England. Different rules may apply to those who live in Scotland, Wales and Northern Ireland but no announcements have been made yet.
Each country will be labelled 'Green,' 'Amber' or 'Red,' with varying entry requirements when you return to the UK.
11 countries and a number of territories are on the Green List. The next update will be in three week's time on the 24th June.
This is how the categories are defined:
Green countries: You will need to take a pre-departure test (can be lateral flow) as well as a PCR test on or before day 2 of your return into England. You will not need to quarantine unless or take additional tests unless your tests come back positive.
Amber countries: You will need to take a pre-departure test before returning to England and must quarantine at home for 10 days, taking a PCR test on day 2 and day 8. You can choose to take an additional PCR test on day 5 under the optional 'Test to Release' scheme, which allow you to end your quarantine early.
Red countries: You will be subject to a 10-day quarantine in a managed quarantine hotel, with testing prior to your arrival in England as well as on day 2 and day 8. You cannot reduce your quarantine period and must pay for the hotel.
In addition to the three traffic light restrictions the Government has also promised a 'Green watchlist'. This will be used to to indicate countries that are currently categorised as Green countries but are likely to drop to Amber or Red shortly. No countries are on this list so far – and it's not clear whether this will be kept now that Portugal has dropped straight from Green to Amber.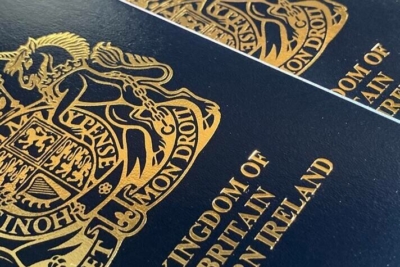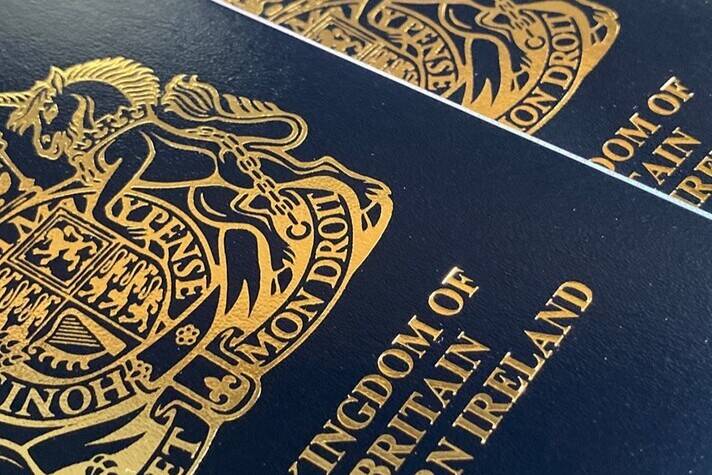 Which countries are on the Green List?
Here are the countries on the initial UK Government travel Green List.
Australia
Brunei
Falkland Islands
Faroe Islands
Gibraltar
Iceland
Israel
New Zealand
Saint Helena, Ascension and Tristan da Cunha
Singapore
South Georgia and the South Sandwich Islands
For clarity, just because a country is on the Green List does not mean that you will be allowed to enter.
You will need to meet the local requirements regarding vaccination and/or testing.
You should be able to access your vaccination status on the NHS app.
Which countries are on the Red List?
Here are the countries on the Red List. Afghanistan, Bahrain, Costa Rica, Egypt, Sri Lanka, Sudan and Trinidad & Tobago have all been added today. Anyone returning from these countries will be required to undertake 10 days of hotel quarantine.
Afghanistan
Angola
Argentina
Bahrain
Bangladesh
Bolivia
Botswana
Brazil
Burundi
Cape Verde
Chile
Colombia
Costa Rica
Democratic Republic of the Congo
Ecuador
Egypt
Eswatini
Ethiopia
French Guiana
Guyana
India
Kenya
Lesotho
Malawi
Maldives
Mozambique
Namibia
Nepal
Oman
Pakistan
Panama
Paraguay
Peru
Philippines
Qatar
Rwanda
Seychelles
Somalia
South Africa
Sri Lanka
Sudan
Suriname
Tanzania
Trinidad & Tobago
Turkey
United Arab Emirates (UAE)
Uruguay
Venezuela
Zambia
Zimbabwe
What countries are on the Amber list?
Any country or territory not listed above will be on the Amber list. This will require 10 days of home quarantine.
You can see the full Amber list on this page of gov.uk.
What are the cheapest covid testing providers?
You will not be able to use NHS testing facilities for travel: you must pay for private tests.
The cheapest PCR test at present is provided by Eurofins, from £44.90 for an at-home test kit.
You can compare all Government-approved covid testing providers on this helpful page of gov.uk.
Comment
The travel industry has been unanimous in condeming the announcement. British Airways said:
"This is incredibly disappointing and confusing news, not just for aviation but also for our customers. The UK has reached a critical point and urgently needs travel with low-risk countries, like the US, to re-start the economy, support devastated industries and reunite loved ones.
With high levels of vaccinations in the UK being matched by other countries, we should see the UK Government adding destinations to 'green' as soon as possible – not turning its back on a traffic light model which we were led to believe was based firmly on scientific data."
Whilst Shai Weiss, CEO of Virgin Atlantic said:
"UK Government's risk-based traffic light framework won't provide the clarity and certainty that consumers, families and businesses need if it does not follow the data. Its own evidence shows the US and Caribbean are low risk and should be added to the 'green list' now. We are yet to see clear and transparent guidance on the methodology and data the Government is basing these decisions on. It shouldn't be a state secret.
"This overly cautious approach is failing to reap dividends from the UK's successful vaccination programme, preventing passengers from booking with confidence and restricting £23 million in economic value each day with our largest trading partner. We urge UK Government to expedite talks with the Biden administration to lead the way in opening the skies ahead of G7 next week. There is no reason to delay, given that economic recovery and 500,000 jobs are at stake."