Bits: Amex / Economist offer problems, Heathrow free bus travel ends, Amazon Kindle Unlimited offer
Links on Head for Points may pay us an affiliate commission. A list of partners is here.
News in brief:
American Express refusing to pay £45 cashback for Economist promotion
Last week we covered a new offer from Avios and The Economist magazine, which allowed you to earn up to 18,000 Avios for taking out a subscription.
We assumed that this offer would double-up with the current £45 cashback offer which American Express has given to many cardholders. It seems not.
Readers who took out the Economist offer have found that their £45 cashback has not tracked.
The American Express call centre is refusing to add it manually because applications were not made via the exact link to the Economist website in the offer terms. This has never, ever, been a problem for American Express cashback offers in the past. Whilst a website link is often provided, it isn't necessary to use it.
With the Dell cashback offers on the Business cards, for example, you are encouraged to click through to dell.co.uk/amex. In truth, the cashback appears irrespective of whether you use the Dell consumer site, the trade site or Dell Outlet.
It is also worth noting that the offer terms do not say that you MUST access the Economist website via the link in the offer rules. It simply says 'Available online at:' and then gives the URL.
I am tempted to believe that this is human error rather than Amex policy. My wife recently split a Hugo Boss purchase across two cards – one of hers and one of mine. My cashback appeared immediately but there is still no sign of hers. The system is not faultless.
Irrespective of the reason, it seems that you will not be getting your £45 American Express cashback for this offer – at least without a long and possibly fruitless fight.
If you took out a subscription, I recommend cancelling during the 14-day cooling off period if the maths no longer works for you.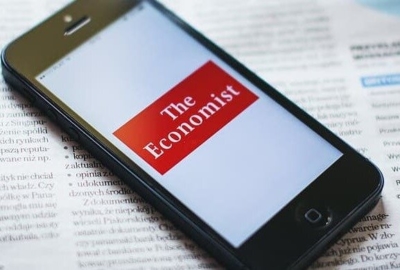 Heathrow to end all Free Travel Zone bus travel on Friday
Regular readers will know that Heathrow announced last year that it was ending its financial support for the Free Travel Zone.
As well as subsidising employee transport to and from the airport, this allowed anyone to use the local buses around Heathrow without charge. You were most likely to use it when travelling between the airport and one of the off-airport hotels.
The removal of free bus travel has been happening in stages. It was removed from routes 4, 7, 8, 442 and 555 on 1st January.
Heathrow has now confirmed that free bus travel will end on all remaining routes on 12th June.
Full details are on this page of the Heathrow website.
Free 3-month trial of Amazon Kindle Unlimited
All week we are covering some of the special offers that Amazon has launched for Prime Day, which is coming up on 21st and 22nd June.
Whilst clearly off-topic for us, these are all good deals. We also get a small commission from Amazon if you buy anything, and with hotel and flight booking commissions massively down we'll take what we can get …..
Today's offer for Prime members is with Kindle. If you have a Kindle device, or are happy using the Kindle app on your iPad, other tablet or smartphone, you can claim a FREE three-month trial to Kindle Unlimited via this link.
You MUST be an Amazon Prime member to take part.
Kindle Unlimited allows you unlimited access over 1 million books, thousands of audiobooks and selected magazine subscriptions. You won't struggle to keep yourself busy for the next three months.
The terms and conditions of the offer are here. You can't take part if you've had a free trial in the past 36 months. The link to cancel your recurring payment of £7.99 from Month 4 is in the terms.
You can sign up is here. The offer ends on 22nd June.