Which? finds only two travel insurance policies offer full covid coverage
Links on Head for Points may pay us an affiliate commission. A list of partners is here.
Which? magazine released the results of a major analysis of UK travel insurance policies yesterday.
The results are worrying – out of 250 policies analysed, only two offered full coverage against trips to countries on the UK 'Green List'.
Most of you cannot even purchase these policies, because the two providers are: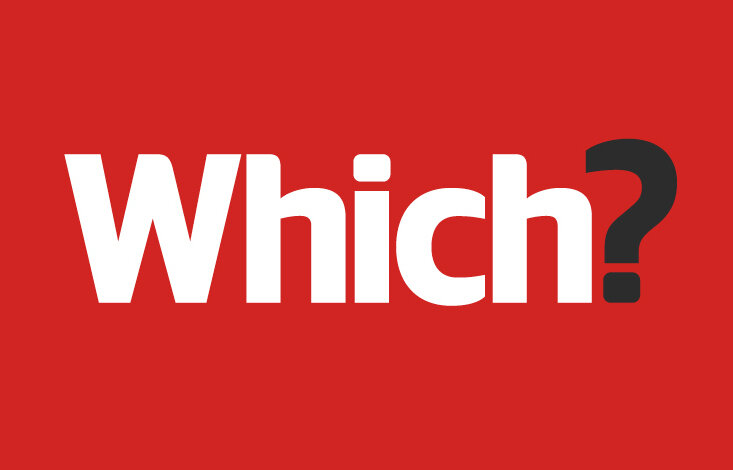 Barclays Travel Pack (sold as an add-on to Barclays current accounts)
HSBC Select & Cover (available to current account, savings account, mortgage and credit card customers only)
Any other policy you buy from the 250 analysed by Which? will not offer full coverage for Green List trips.
The two policies above were the only ones to cover you for cancellation if you can't travel due to changes in Foreign Commonwealth & Development Office (FCDO) advice or because of a lockdown.
Only 32% of policies achieved a 'Superior' rating from Which?. This means that they would cover you if you are forced to cancel your holiday after being told to self-isolate via the NHS app.
The good news is that 86% of policies would pay out if you had to cancel your holiday due to being diagnosed with coronavirus yourself. 14% of policies will not.
The list of which insurance policies offer what level of coverage is, unfortunately, behind the Which? paywall.

None of these policies cover you for most Amber List countries
It is important to note that none of the 250 policies covered by Which? will cover you if you travel to a place which is on the Foreign Office 'do not travel' list.
Confusingly, the Amber List does not fully match the 'do not travel' list. The FCDO says that you should not travel to Spain – and so you are not insured – but you can travel to Malta, even though both are on the Amber List.
Which insurance companies do cover Amber List trips?
A handful of insurance providers DO offer coverage to countries that the FCDO only advises essential travel to or that are on the Amber list. The two highest profile ones are:
Staysure, which offers add-on cover to European destinations and
battleface has been recommended numerous times in the HfP comments in recent months, although we haven't tried it ourselves.
As an example, a one week trip to Greece (the majority of which the FCDO still advises against non-essential travel) in June is £25.15, based on a 35 year old travelling.
The coverage includes:
Medical Expenses & Emergency Evacuation: £5m (excess £250)
Accidental Death & Permanent Total Disability: £50,000
Baggage Loss or Delay: £2,000, limited to £250 per single article (excess £250)
Personal Money and Passport: £500, limited to £250 in respect of cash (excess £250)
Trip Cost Cancellation: £2,000
Personal Liability: £500,000
You can choose to customise your coverage to increase these limits, although this obviously increases the cost of your policy. Baggage cover can be increased up to £5,000, for example.
Which? recommends the following levels of coverage:
Emergency medical cover £5m worldwide
Cancellation, curtailment and missed departure £2,000 or the value of your holiday
Personal belongings and money £1,500
Personal liability £1m
….. so the battleface numbers are a little short in some areas. That said, the numbers are arguably near enough, given that virtually no other insurer will offer you anything.
The key selling point is that you are still covered for up to £5 million in medical expenses. You also get personal liability and accidental death or disability cover.
Be clear about what battleface covers for covid
The key selling point of battleface is that it provides travel medical insurance for holidays in Amber List countries where virtually no other insurer will cover you at all.
It does not, however, provide coverage for all Covid-19 related expenses. Here is the summary wording from the policy document:
"This insurance covers medical expenses necessarily incurred by an Insured Person aged 59 years or under for the treatment of COVID-19 and SARS CoV2 or symptoms thereof subject to the terms and conditions of the policy."
battleface will not reimburse you if you test positive and have to quarantine, nor will it cover you for consequential loss such as the cost of buying new flights or lost income if you cannot work due to being in quarantine abroad.
Conclusion
The Which? survey published yesterday shows that the travel insurance industry still has a long way to go before it can be seen as offering 'full' coverage for trips to Green List countries.
The fact that it is virtually impossible to get coverage for most Amber List countries – the majority of which now have a lower covid risk than the UK and pose minimal other medical risks – is, frankly, pathetic.
If you are planning a trip to an Amber List country, you can get a travel insurance quote with battleface here.
We receive a commission from battleface if you purchase a policy via the link above. This means that we need to tell you that (deep breath) battleface is provided by battleface Insurance Services Limited, a UK insurance intermediary authorised and regulated by the Financial Conduct Authority, Tangiers Underwriting Services SRL, a Belgian mandated underwriter registered with the Authority of Financial Markets and Services and battleface Insurance Services LLC, a US licensed insurance producer. The details provided on this webpage are for information only. Always read the description of cover contained within your policy to ensure it is suitable for your needs.