EU roaming charges are back – what are the best UK mobile networks for travellers?
Links on Head for Points may pay us an affiliate commission. A list of partners is here.
UK mobile networks are re-assessing their roaming charges. Now that Brexit is a done deal, EU regulation, which has stipulated fee-free roaming in the bloc since 2017, no longer applies.
Yesterday both EE and O2 announced changes to how they will treat roaming in the EU:
Anyone who joins EE after 7th July, either as a new customer or by upgrading an existing contract, will pay a £2 per day flat fee from January 2022 for EU roaming, excluding the Republic of Ireland
O2 won't be charging any roaming fees but is introducing a 'fair use' cap of 25GB per month in the EU, with additional charges for any usage above this level
With two of the biggest networks having changed their policies it could just be a matter of time before others follow.
Given the changing landscape we thought we would take a look at the best UK mobile networks for roaming.
Note that the packages below are what is currently offered to new customers. If you are an existing customer of one of the networks below you may be on a different legacy tariff.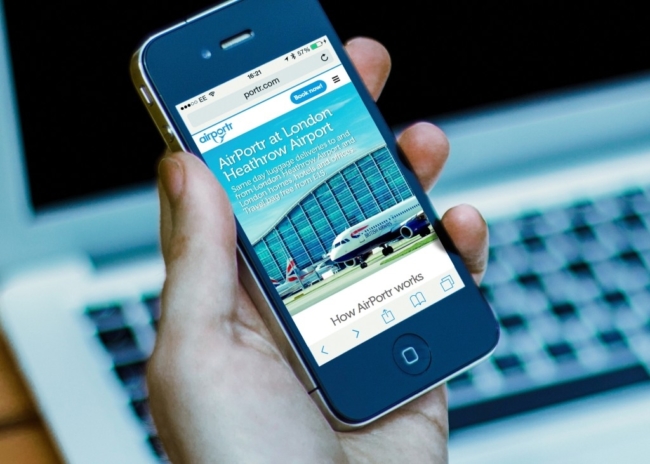 The best mobile networks for travelling
We have ranked the four major UK networks based on how many countries you can roam in at no additional cost. We've ignored all virtual mobile networks (such as Giff Gaff, VOXI etc) for now as there are simply too many to keep track of!
Three – free roaming in 71 countries
Three is by far the best network for international travel. It offered free roaming to many countries before EU regulations mandated it and is arguably most likely to continue to do so in the future.
Currently, anyone on a Three pay monthly plan can use their allowances at no extra cost in 71 destinations under a scheme called 'Go Roam'. Some of these include obscure destinations such as the Aland Islands (an autonomos part of Finland, apparently) but most include useful, global destinations.
Here is the full list:
Aland Islands, Australia, Austria, Azores, Balearic Islands (Ibiza, Mallorca, Menorca, Formentera), Belgium, Brazil, Bulgaria, Canary Islands, Chile, Colombia, Costa Rica, Croatia, Cyprus, Czech Republic, Denmark, El Salvador, Estonia, Finland, France (including Corsica, Mayotte & Reunion), French Guiana, Germany, Gibraltar, Greece (including Crete & Rhodes), Guadeloupe, Guatemala, Guernsey, Hong Kong, Hungary, Iceland, Indonesia, Ireland, Isle of Man, Israel, Italy (including Sardinia & Sicily), Jersey, Latvia, Liechtenstein, Lithuania, Luxembourg, Macau, Madeira, Malta, Marie-Galante, Martinique, Mayotte, Netherlands, New Zealand, Nicaragua, Norway, Panama, Peru, Poland, Portugal, Puerto Rico, Republic of Ireland, Reunion, Romania, Saint Barthélemy, Saint Martin, San Marino, Singapore, Slovakia, Slovenia, Spain, Sri Lanka, Sweden, Switzerland, United States (including Florida Keys), Uruguay, US Virgin Islands, Vatican City, Vietnam.
A monthly fair usage cap of 12GB of data, 3,000 minutes of calls and 5,000 texts applies. You can read more about Go Roam here.
If you're a pay monthly customer you can also opt to pay for the Data Passport add-on, which lets you use your normal allowances for £5 per day in 89 countries worldwide. Confusingly, these countries are not identical to Go Roam countries. For example, the UAE and Ukraine are eligible for the Data Passport but are not included in Go Roam.
Standard rates: Anyone travelling to destinations not included in Go Roam must pay standard rates of £2 per minute to make or receive calls, 35p per text and £3+ per MB depending on your location.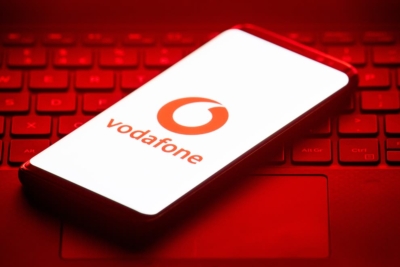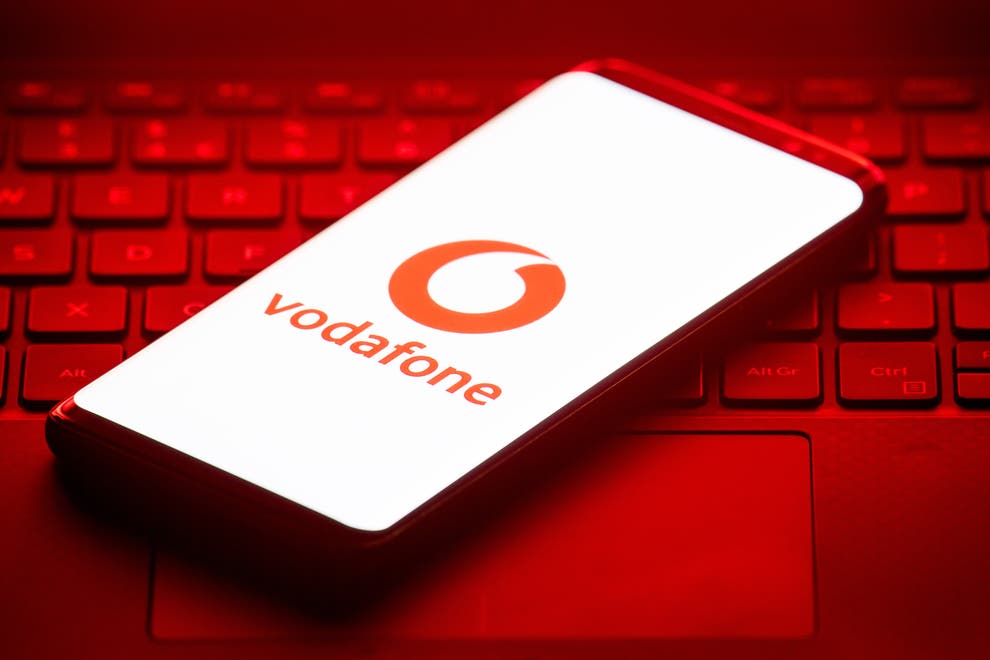 Vodafone – free roaming in 51 destinations
Vodafone lets you use your allowance for free in 51 European destinations under its 'Roam Free' program.
If you have unlimited data Xtra plan (from £40 for unlimited allowances) or Unlimited Max plan you can roam free in a further 29 countries, including Albania, Anguilla, Antigua and Barbuda, Aruba, Australia, Barbados, Canada, Cayman Islands, Dominica, Ghana, Grenada, Jamaica, Kenya, Lesotho, Mexico, Montserrat, Mozambique, Netherlands Antilles, New Zealand, South Afirca, St Kitts and Nevis, St Lucia, St Vincent, Trinidad & Tobago, Turkey, Turks & Caicos and United States of America.
If you don't have an Xtra plan then you can pay £6 per day at 105 'Roam Further' destinations to use your usual allowance. These include:
Afghanistan, Albania, Andorra, Anguilla, Antigua and Barbuda, Argentina, Armenia, Aruba, Australia, Bahrain, Bangladesh, Barbados, Bermuda, Bonaire, Bosnia and Herzegovina, Brazil, British Virgin Islands, Cambodia, Canada, Cayman Islands, Chile, China, Colombia, Congo, Democratic Republic of, Costa Rica, Curacao, Dominica, Dominican Republic, Ecuador, Egypt, El Salvador, Fiji, Georgia, Ghana, Grenada, Guatemala, Guyana, Haiti, Honduras, Hong Kong, India, Indonesia, Israel, Jamaica, Japan, Jordan, Kazakhstan, Kenya, Kuwait, Laos, Lesotho, Macau, Macedonia, Malaysia, Mexico, Moldova, Mongolia, Montenegro, Montserrat, Morocco, Mozambique, Myanmar, New Zealand, Nicaragua, Oman, Pakistan, Panama, Papua New Guinea, Paraguay, Peru, Philippines, Puerto Rico, Qatar, Russia, Saba, Saint Kitts and Nevis, Saint Lucia, Saint Vincent, Saint Eustatius, Saint Maarten , Samoa, Saudi Arabia, Serbia, Singapore , South Africa, South Korea, South Sudan, Sri Lanka, Suriname, Swaziland, Taiwan, Tanzania, Thailand, Tonga, Trinidad and Tobago, Turkey and Northern Cyprus, Turks and Caicos, Ukraine, United Arab Emirates, United States of America, Uruguay, US Virgin Islands, Uzbekistan, Vanuatu, Vietnam.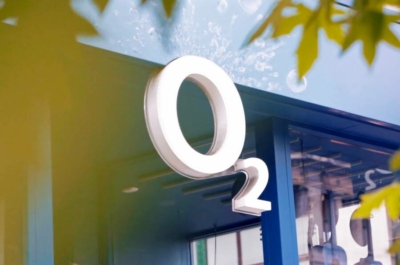 O2 – free roaming in 48 destinations
O2 will let you use your allowance at no extra cost across 48 European destinations, up to the fair use cap of 25GB per month.
Standard rates: Outside of Europe you are charged at standard roaming rates, which means you'll be charged £2 per minute to make and receive calls, 50p per text and £7.10 per MB of data. This is scary stuff, especially for data.
You can also pay for an O2 'Travel Bolt On' which will let you use up to 120 minutes, send 120 texts and use your normal data allowance in countries worldwide. Pricing starts from £4.99 per day and is only open to pay monthly customers.
Certain plans, such as Refresh plans with between 30GB and 89GB data allowances, get the Travel Bolt On for free in O2's 'Travel Inclusive Zone', which includes:
Argentina, Honduras, Australia, Madagascar, Botswana, Mexico, Canada, Myanmar, Chile, New Zealand, Colombia, Nicaragua, Costa Rica, Panama, Ecuador, Paraguay, El Salvador, Peru, Greenland, Rwanda, Guatemala, United States, Guinea, Uruguay, Guyana, Venezuela and Yemen.
EE – no free roaming
Anyone joining or upgrading their EE plan from the 7th July will be charged £2 per day to use their data allowance in 47 European destinations.
Standard rates: Outside of the EU, you will be charged standard roaming fees: £1.88 per minute to make or receive calls, 62p per text and 67p per picture message. You'll need to buy a data add-on for browse the web, which typically start from £6 for 150mb.
For an extra £10 per month, you can purchase a 'Roam Further' pass that lets you use your allowance for free in the USA, Canada, Mexico, Australia and New Zealand. You can also select 'Roam Further' as your benefit on 'Smart' contracts.
You can check roaming costs and data add-ons on this useful tool on the EE website.
Conclusion
The best UK network for when you're travelling is, for most people, likely to be Three which offers free roaming to many countries outside of Europe on all its monthly plans.
Three is also one of the cheaper networks, which makes it even more competitive against some of its competitors who offer add-ons for international roaming. Even if you don't want to switch to Three as your main network, many mobile phones now let you use two SIMs.
It may make more sense simply to supplement your normal plan with a 1 month contract from Three, which range from £16 for 4GB to £26 for unlimited data. You'd only have to stay somewhere for 2.5 days for the 4GB plan to come out cheaper than Vodafone's £6 per day 'Roam Free' add-on …..