Bits: Hyatt adds more Small Luxury Hotels, last call for free night from InterContinental Ambassador
Links on Head for Points may pay us an affiliate commission. A list of partners is here.
News in brief:
More Small Luxury Hotels join Hyatt
World of Hyatt partnered with Small Luxury Hotels of the World (SLH) back in 2018. The tie-up allows World of Hyatt members to book SLH properties via hyatt.com, and get exclusive benefits for doing so, and redeem their World of Hyatt points with SLH.
A further batch of SLH hotels was added this week. These are:
In the UK:
Elsewhere Hyatt has added:
Auberge de Cassagne Spa in Le Pontent Avignon, France
Bergwelt Grindelwald – Alpine Design Resort in Grindelwald, Switzerland
Breidenbacher Hof in Dusseldorf
Ca' di Dio in Venice
Gaia Riverlodge in Cayo District, Belize
Hotel La Roya in Saint-Florent, France
Hotel Raphael in Paris
Itzana Resort & Residences in Placencia, Belize
La Torre del Canonigo in Ibiza
Les Bories in Gordes en Provence
Le Domaine d'Ablon in Ablon, France
L'Escale Resort Marina & Spa in Mahé, Seychelles
Matachica Resort & Spa in Ambergris Caye, Belize
M/Y Kontiki Wayra – Kontiki Expeditions in Manta, Ecuador
The American Colony Hotel in Jerusalem
The Grady in Louisville, Kentucky
Villa Soligo in Farra di Soligo, Trevosi, Italy
White Coast Pool Suites in Milos, Greece
Wilder Townhouse in Dublin, Ireland
A full list of all UK Small Luxury Hotels bookable via Hyatt is in this article.
As well as being able to redeem your World of Hyatt points at these properties, you will get special benefits when staying at a Small Luxury Hotels property. When – and only when – you book via hyatt.com you will get:
Complimentary continental breakfast
Complimentary Wi-Fi
Early check-in 12:00pm (based on availability)
Late check-out 2:00pm (based on availability)
Room upgrade to the next category up (based on availability)
Interestingly, having status in World of Hyatt isn't worth anything at SLH hotels except for a status bonus on the points you earn. The benefits are fixed. You will earn 5 base World of Hyatt points for every $1 spent.
It's just a shame that World of Hyatt points are so difficult to earn if you live in the UK. There are only a modest number of Hyatt properties in major business cities in Europe, there is no UK credit card and they are not an American Express Membership Rewards partner.
Don't forget your American Express cashback
American Express is currently offering £100 cashback on a £300 spend at selected Small Luxury Hotel properties before 30th September.
Nothing stops you booking via the Hyatt website, to get the benefits above, as long as you book a 'pay on departure' rate. Not all of the hotels above are taking part in the offer, so check the list on the American Express website if you are targetted for the deal.
Last call for a free night with one stay after joining InterContinental Ambassador
Time is running out to take advantage of InterContinental's special offer to encourage you to join, or indeed renew, your membership of their InterContinental Ambassador loyalty scheme.
If you join or renew before 31st July, you will receive a voucher for a free reward night (costing up to 40,000 IHG Rewards points) when you stay at any InterContinental, Kimpton or Regent hotel by 31st August 2021.
For clarity – this offer is good for renewals too. Ambassador usually lets you renew 30-60 days early, so you may be able to take advantage of this deal even if your membership does not expire by the closing date of 31st July.
How does the new Ambassador sign-up or renewal offer work?
InterContinental has gone out of its way to make this offer more complicated than was absolutely necessary.
For a start, it hasn't bothered to mention the offer on the Ambassador website. It IS outlined in the small print in Clause 45. IHG is emailing selected members about it and I also saw it pop up in the app.
The 'free night' is also conditional:
you have to stay, for cash, at an InterContinental, Kimpton or Regent hotel before 31st August
the voucher can only be used at a hotel where reward nights cost no more than 40,000 IHG Rewards points (this should cover hotels up to the £160 mark)
the voucher must be used by 30th November 2021
the voucher cannot be used at Mr & Mrs Smith or Six Senses hotels
It would have been a LOT easier if IHG had just dropped 40,000 points into your IHG Rewards account as soon as you signed up, but obviously that wouldn't drive any fresh stays.
What is the small print of the Ambassador free night offer?
If you scroll to Clause 45 of the Ambassador terms and conditions here you will find this:
InterContinental Ambassadors who enrol in the programme or renew their programme between 15 April 2021 – 31 July 2021 and then complete one Qualifying Stay at InterContinental Hotels & Resorts, Kimpton Hotels & Restaurants, or Regent Hotels by 31 August 2021 will be awarded a Reward Night redeemable for a Reward Night priced at 40,000 points or less. The Reward Night will be deposited into the Free Nights section of the member's account within 72 hours after check-out from the qualifying, paid stay and will be valid until 30 November 2021. This Reward Night is in addition to the complimentary weekend night that is already included as an InterContinental Ambassador member benefit. Ambassador benefits are not honored at Kimpton Hotels & Restaurants globally or at Regent Hotels & Resorts in Greater China.
The Reward Night must be consumed by 30 November 2021 and cannot be extended or transferred. The number of points required for a Reward Night at IHG hotels varies by date, brand and individual hotel and is subject to availability. Taxes, fees and Resort Fees apply and the member may be required to pay such taxes and fees even for a Reward Night. IHG Army Hotels, Mr and Mrs Smith properties, and Six Senses Hotels Resorts Spas are excluded from this Offer.
This Offer is not valid for InterContinental Ambassador membership enrolments or renewals obtained on a complimentary basis or using the IHG Employee discount. Ambassador members must be within their standard renewal window in order to take advantage of this Offer. A Qualifying Stay is defined as a paid, minimum 1-night stay booked under a Qualifying Rate, with total spend exceeding US $30 per night.
Reward Nights do not count as Qualifying Stays. […..] No credit will be awarded for Stays completed prior to the member's enrollment or renewal.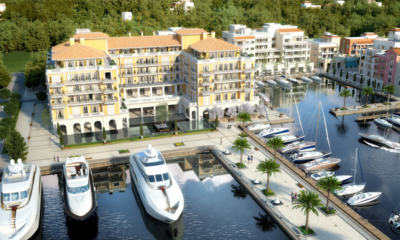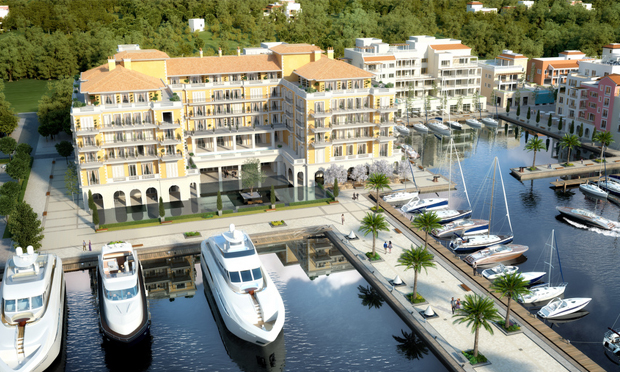 How does InterContinental Ambassador work?
InterContinental and Regent, two of the luxury hotel brands inside IHG Rewards (which also covers Holiday Inn, Crowne Plaza, Hotel Indigo and others) are a little odd when it comes to loyalty schemes:
As part of the Holiday Inn / Crowne Plaza group, they participate in IHG Rewards
InterContinental and Regent hotels do not officially recognise your IHG Rewards status. In reality, they often do, but it is not guaranteed.
InterContinental and Regent also have their own loyalty scheme – Ambassador – which costs $200 to join
The process of integrating Six Senses hotels into Ambassador is starting but will take some time to complete
For new members, there is an option to use 40,000 IHG Rewards points instead of paying $200 in cash. Given my 0.4p valuation of an IHG Rewards Club point this is a fair deal.
Via this new offer, of course, you are virtually joining for free. You could pay 40,000 points to join but, if you triggered the free night voucher, you would receive a voucher worth 40,000 points back. The snag is that the voucher has an November 2021 expiry date and there is no change given if you use it for a hotel which is cheaper than 40,000 points. You also can't 'pay the difference' by booking somewhere more expensive.
The key thing about Ambassador is that, once you are a member, the benefits are virtually guaranteed on paid stays. They are NOT guaranteed on reward stays but most properties do let you have them.
These benefits are:
A certificate for a free night (BOGOF) when you join and each year when you renew. In one swoop, you can save your entire membership fee with this benefit. To use the voucher, you need to book a 2-night stay (weekend only at InterContinental, any day at Kimpton Hotels and Regent Hotels) and pay the Ambassador Certificate Rate, which is usually equal to Best Flexible Rate. The rules say that only standard rooms can be booked. However, many hotels let you book club rooms or suites which is especially useful for families.
(As the Ambassador Certificate Rate is more expensive than a non-refundable Advance Purchase rate, your free night is not totally free if you would otherwise have booked a cheaper pre-paid rate. It is totally free if you would otherwise have booked at Best Flexible Rate. For clarity, the free night is the 2nd night. It is NOT the average of your two nights.)
A GUARANTEED one-level room upgrade on every InterContinental and Regent stay – this is usually processed before you arrive and is visible online. If the hotel cannot provide an upgrade, you receive 10,000 IHG Rewards points compensation at an InterContinental. There is no compensation at a Regent.
4pm check-out – this is a GUARANTEED benefit and comes in very handy on a weekend break or on a trip with an evening flight back home. If an InterContinental hotel cannot provide late check-out, you receive 10,000 IHG Rewards points compensation. There is no compensation at a Regent.
A $20 food and beverage credit per InterContinental stay (not valid at Regent)
Free mineral water in your room
Platinum Elite status in IHG Rewards (usually requires 40 nights or $4,000 of qualifying spend)
The benefits package is slightly different for stays in Mainland China, including free restaurant breakfast for one person.
Is InterContinental Ambassador worth it?
Obviously InterContinental Ambassador is not for everyone. Even without this special offer, however, you can earn back the cost of membership in just one stay by redeeming the weekend night voucher. It may even be worth it if you had just one long InterContinental or Regent stay booked and wanted to guarantee your upgrade.
Ambassador members also receive Platinum Elite status in IHG Rewards. This will make your future Holiday Inn, Holiday Inn Express, Crowne Plaza, Hotel Indigo etc stays a little more pleasant although it is unlikely to lead to major upgrades or lounge access.
Does this new offer change the maths?
Joining InterContinental Ambassador is a lot more attractive under this offer – IF you are sure that you can complete an InterContinental, Kimpton or Regent night by 31st August 2021 to trigger the voucher.
In the UK, you would be looking at the InterContinental hotels in London (note that the O2 property is closed) or Edinburgh, or the Kimpton hotels in London, Edinburgh, Glasgow or Manchester. There are no Regent hotels in the UK.
You also need to fairly confident that you can use the free night voucher by 30th November 2021, for a hotel costing no more than 40,000 IHG Rewards points.
If you can manage all this then Ambassador looks good:
Cost to join for 12 months: $200 (£145) or 40,000 IHG Rewards points
Value of 40,000 IHG Rewards points certificate after your qualifying stay: £160 (conservative, based on 0.4p per point)
Other benefits: 'buy one get one free certificate' valid at InterContinental (weekends only), Kimpton and Regent; Platinum Elite status in IHG Rewards; attractive upgrade, check-out and in-hotel credit offers at InterContinental hotels
Looked at another way …. if you use 40,000 IHG Rewards points to join Ambassador, you will get those 40,000 points back (admittedly in voucher form with an expiry date) after your first stay. The other Ambassador benefits are therefore 'free' for a year.
You can learn more about InterContinental Ambassador, and sign up, here if it sounds interesting. Remember that this offer is NOT shown on their landing page, but the terms and conditions make it clear that it exists.