EXCLUSIVE: British Airways to quit Gatwick short haul – but a new airline will take over
Links on Head for Points may pay us an affiliate commission. A list of partners is here.
British Airways has emailed all staff to propose a new operating subsidiary to run short haul flights at London Gatwick.
For the past 18 months British Airways has been operating a skeleton service from Gatwick Airport. For much of that time no flights departed; recently a number of long-haul routes have returned, all operating from the North Terminal where BA has no lounges or dedicated check in area.
According to Cirium data just eight long haul routes are scheduled to operate next month: Antigua, Kingston Jamaica, Las Vegas, Montego Bay, Orlando, Mauritius, Tampa and St Lucia. There is also a Glasgow service, timed to feed the long haul flights.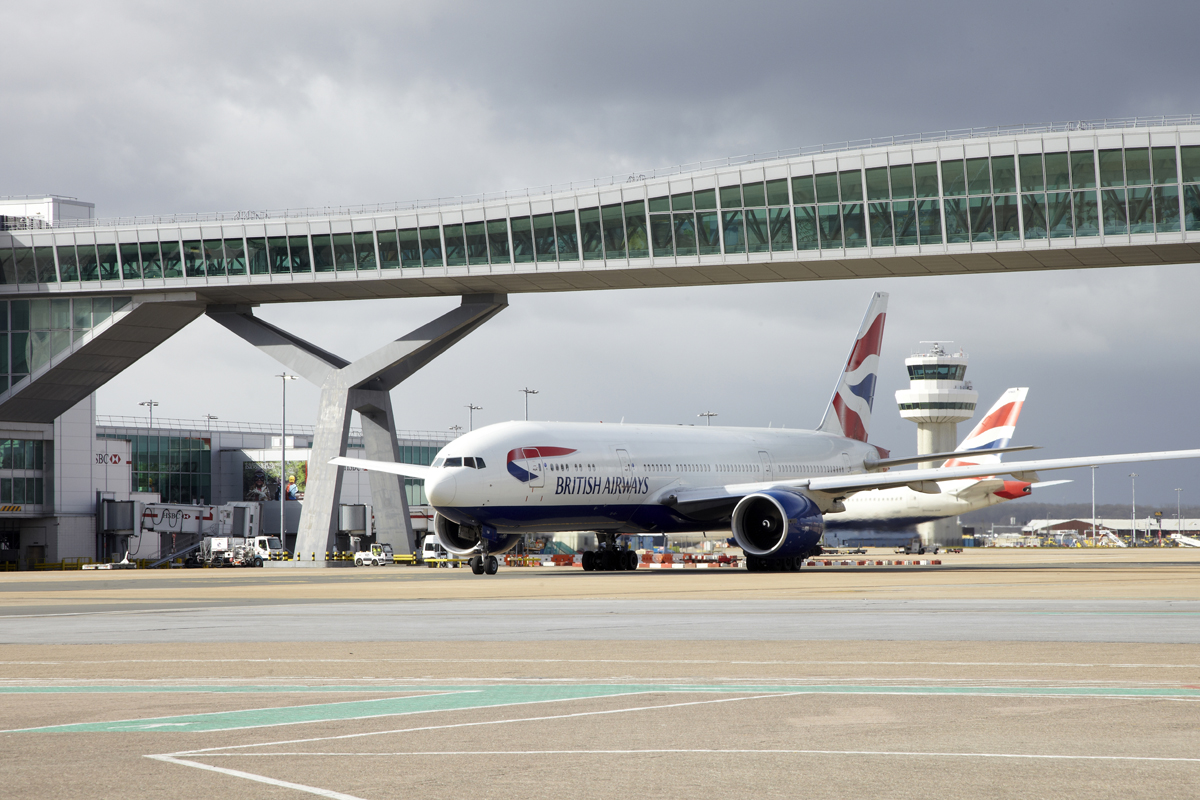 In 2019 it operated 47 short haul routes with four unserved by any other airline: Algiers, Cologne/Bonn, Genoa and Manchester.
BA's operation Gatwick was leisure-heavy and point-to-point even prior to covid, ferrying holidaymakers rather than lucrative business travellers. This is why the Boeing 777 fleet at Gatwick was the first to be densified to 10 across in economy and will be the last to receive Club Suite.
British Airways also faced mounting pressure from low cost carriers such as easyJet and Norwegian, which back then also competed on long haul flights to the United States.
Covid-19 could have been the final nail in the coffin for BA's operation at Gatwick. That would have been unwise however: ceding Gatwick to its low cost rivals would have allowed them to get even stronger. By keeping a foot in the door British Airways is able to keep them in check and restrict access to slots.
British Airways is considering a new Gatwick subsidiary
British Airways management now favours the launch of a new, lower-cost subsidary that can operate short haul flights at Gatwick. This is what their letter to staff today had to say:
"As you know, we haven't been operating short haul flights at Gatwick during the pandemic. This was previously a highly competitive market, but for us to run a sustainable airline in the current environment, we need a competitive operating model. Because of that, we are proposing a new operating subsidiary to run alongside our existing long-haul Gatwick operation, to serve short haul routes to/from Gatwick from summer 2022. This will help us to be both agile and competitive, allowing us to build a sustainable short haul presence at Gatwick over time.
As of today, we don't have the answers, but we want to be upfront about the complexity we're dealing with, and working through with your trade union guides. We will keep you posted as things develop."
The letter was signed off by "Sean, Andrew, Anthony, Ben, Colm, Jason, Lisa, Neil, Stuart, Tom and Becca. Your Management Comittee" ie. Sean Doyle, the CEO, and his leadership team.
British Airways confirmed the news with the following statement:
"We are working with our unions on proposals for a short-haul operation at Gatwick. We are not prepared to comment further while this process continues."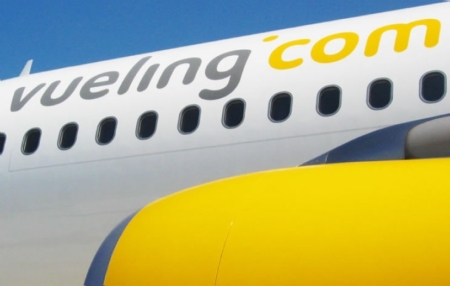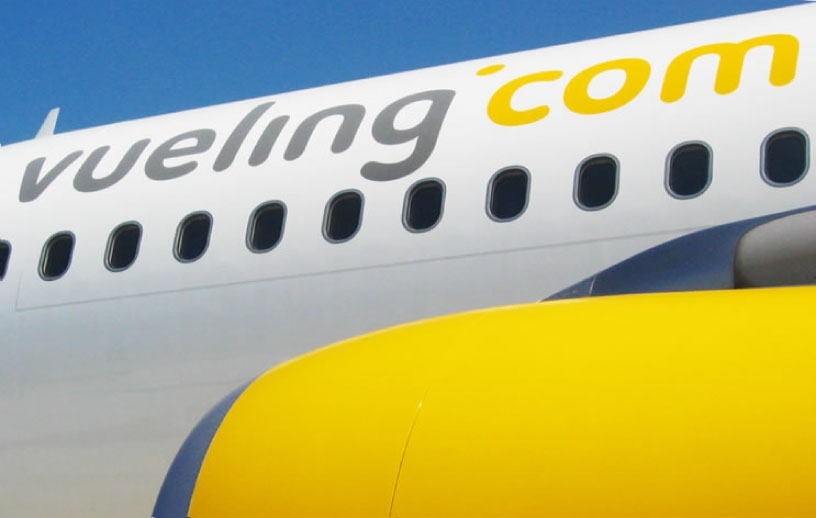 What could a new British Airways subsidiary look like?
Previous rumours suggested that British Airways would depart Gatwick entirely in favour of preserving its lucrative landing slots at Heathrow. The assumption was that BA's slots at Gatwick would be used by other IAG airlines such as Vueling or LEVEL, or potentially even forfeited.
This was always unlikely. Vueling is not a particularly well-known brand outside of its Iberian footprint – there would have been little benefit in introducing the brand to UK travellers versus creating a fresh new one. It also suffered serious customer service issues when it was run by Alex Cruz which tarnished the brand.
(To English eyes and ears, Vueling also reads very close to 'fueling' despite being pronounced more like 'bwelin'.)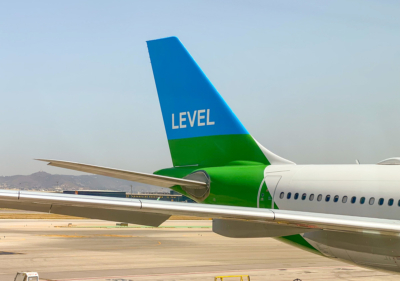 A LEVEL short haul or long haul operation was also far fetched. IAG has used LEVEL to exert pressure against its major European competitiors such as Lufthansa/Austrian and Air France by launching flights from their dominant hubs in Paris and Vienna, but these routes are now closed.
IAG has been extremely reluctant to introduce the airline at its own fortress-hubs of Heathrow and Madrid. Even in Spain, where LEVEL first launched, it only operates from Barcelona where Iberia has a much smaller presence.
There are two alternatives. The most likely, I think, is that British Airways launches a new subsidiary with a new brand to operate Gatwick flights, along the lines of its CityFlyer operation at London City.

This would be operationally distinct under a different brand (perhaps 'BA Express'?) with separate pilot and crew agreements. This would allow the Gatwick operation to pursue lower costs without affecting the existing fleet of pilots and crew, who have just signed a new agreement with British Airways.
IAG sister airlines Iberia and Iberia Express already operate under such a model. Iberia Express operates less profitable short-haul feeder flights for Iberia's long haul flights under a lower cost model. Crucially, Iberia Express also operates A320-sized aircraft.
The other less likely option is that British Airways remains at Gatwick but a subfleet of crew is developed to lower costs. This has been done previously – when British Airways launched the lower paid 'Mixed Fleet' in the noughties – but is messy and may face strong resistance from the unions.
Even a 'BA Express' style stand-alone subsidiary at Gatwick may be hard to deliver. The unions are likely to be strict with the conditions it imposes on any subfleet, especially as every new hire means one less job for a furloughed cabin crew member.
How can you really drive down costs?
It is also worth pondering what costs can actually be cut. BA has stated numerous times that it now believes it has a cost base at Gatwick which is competitive. Incoming pilots and cabin crew are rumoured to earn less than their colleagues at easyJet. What is left to give, unless staff are stripped of staff travel etc?
The bottom line is that the really big costs – fleet, fuel and landing costs – can't be flexed easily. Would BA really try to save money by, say, not protecting connections or checking through luggage to mainline BA long haul flights? Where is the benefit in not allowing lounge access to Executive Club elite members when the Gatwick lounges are built and virtually brand new?
You also need to question the market segmentation at work here. The phrase 'bucket and spade' airport or airline is, outside of the charter carriers, nonsense. A large percentage of easyJet passengers from Gatwick were, pre covid, travelling on business. The percentage share for BA will have been even higher. Many of the leisure routes were to more upmarket holiday destinations which attract an older, wealthier customer base.
Will these passengers switch to 'BA Light'? In truth, easyJet will be more attractive to many people than a Vueling / LEVEL clone. With a cost base like IAG has, it can never win a race to the bottom.
Passengers arrive at Gatwick by every mode of transport from bus to chauffeur driven car. When they arrive at their destination, they will head to hostels, to five star resorts and everything inbetween. Why does the airline industry believe that none of these people are interested in anything except a zero frills, zero comfort airline experience?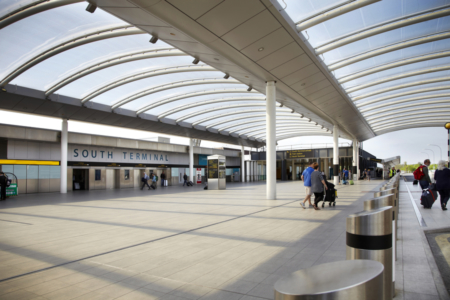 Conclusion
Going by their statement, British Airways management doesn't quite know what it wants yet. Or, perhaps, it does know and is preparing for extremely tough negotiations with the unions.
Whatever the resulting model, it appears that British Airways is keen to retain its footprint at Gatwick, which is good news for the airport and anyone in its catchment area.
The letter to staff today suggests that BA hopes to launch this new operation for the Summer 2022 season, which in airline-speak means that it will need to be ready by the end of March. This is not much time to get all of the necessary agreements in place, particularly given how contentious these changes are likely to be. We may even see a return to strike action over the Winter.