Norwegian ends all long haul flying – the end for low-cost long haul?
Links on Head for Points may pay us an affiliate commission. A list of partners is here.
After a number of recapitalisation and restructuring events, Norwegian Air Shuttle has confirmed that it will cease long haul flying.
This means the end of low-cost flights to the United States from London Gatwick.
The airline has outlined a simplified business structure that will focus on short haul flying with a reduced fleet of around 50 short haul aircraft, increasing to 70 in 2022.
It is also planning to raise £340 million to £450 million from a new share issue and a variety of other means.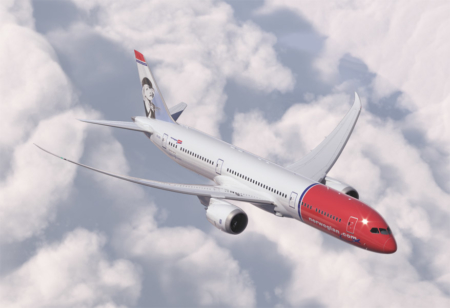 A quick timeline of Norwegian's woes
Covid-19 was the final nail in the coffin for Norwegian's long haul route network, but it was not the start of its woes.
Whilst low-cost short haul flying has a proven track record, low-cost long haul has been a tricker nut to crack. Many airlines have tried and failed, going back all the way to low-cost pioneer Laker Airways, which survived for five years in the late seventies and early eighties.
The truth is that long haul economy flights were always subsidised by passengers in Business Class and, more recently, Premium Economy. The idea that you could somehow strip out those Business Class passengers paying £5,000 return, replace them with even more economy seats and somehow be more profitable was never sensible.
Norwegian's strategy was to harness the efficiency of the Boeing 787. This was cheaper to operate than the older aircraft types established long haul airlines operated and a single fleet would further improve efficiencies. The snag is that all of the established airlines were also ordering the 787 and Airbus A350, so there was no cost advantage.
In the 2010s, Norwegian pursued rapid growth at the expense of all else. It quadrupled its fleet size to more than 160 aircraft whilst still offering long haul fares as low as €99 each way.
Unfortunately, Norwegian's growth came at exactly the wrong time. It quickly became clear that there were issues with the Rolls Royce engines on the 787 which led to a number of aircraft being grounded. Norwegian spent a fortune renting replacement aircraft that wrecked its reputation for consistent on-board product and punctual departures.
This happened again, albeit less severely, with the grounding of the 737 Max in 2019.
In 2018 it became clear that this strategy was unsustainable. The Boeing 787 was efficient but new aircraft don't come cheap. Norwegian's liabilities were approaching $6 billion, and selling discounted €99 fares wasn't going to get them very far.
BA's parent company IAG attempted a takeover of Norwegian in 2018, followed by Lufthansa shortly after. Norwegian rebuffed both proposals. Shareholders, who were later wiped out by a recapitalisation, probably regret the day.
In late 2018 it announced its plans to shift "from growth to profitability" by restructuring operations and culling underperforming routes. The plan was to deliver a net profit in 2020.
To buy itself time, Norwegian launched a $348 million rights issue in early 2019 and delayed two bond repayments worth $380 million, using its Gatwick slots as collateral.
With financial pressures growing, it asked its 787 cabin crew to take unpaid leave or slash their working hours. In mid July, Norwegian CEO and founder resigned with the airline issuing the following statement:
"It is crucial that we continue to deliver on our cost reduction initiatives and that we constantly ensure that we have a route portfolio that yields profit. It is also important that the new CEO develops an organization that embraces continued improvement and operational excellence."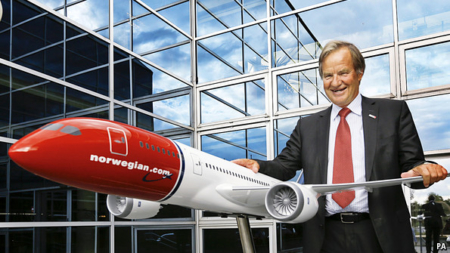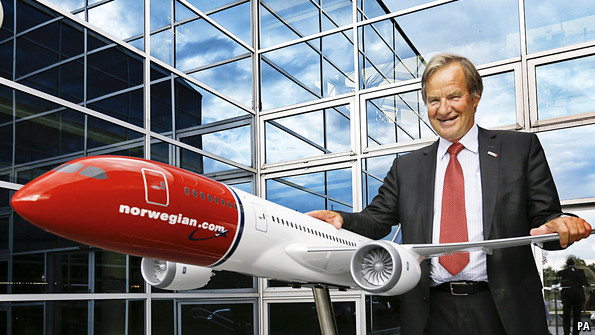 At the end of 2019 it toyed with launching Heathrow flights and was even awarded a handful of slots. It quickly decided not to proceed.
Further cuts occurred in early 2020, including the quiet withdrawal of lounge access for its 'PremiumFlex' customers.
Then Covid-19 happened
It quickly became clear that Covid-19 was snowballing into a global pandemic. Relatively early on – in mid March – Norwegian announced it was grounding 85% of its route network and temporarily laying off 7,500 staff, almost 90% of its workforce. All long haul flying ceased.
It needed more cash. Luckily, the Norwegian Government was able and willing, although it meant virtually wiping out all existing shareholders.
In July, it cancelled all remaining aircraft orders, including 92 x 737 MAX and five remaining Boeing 787s. It also predicted that longhaul flying would resume from Gatwick in December 2020.
This was delayed to March 2021 when it was clear it wouldn't be possible. Norwegian entered another restructure and re-organisation in November, although it lamented the lack of any more Government bailouts. It has since publicised a plan for another rights issue.
Yesterday's announcement of a simplified structure and the termination of the longhaul segment is part of the ongoing reorganisation plan.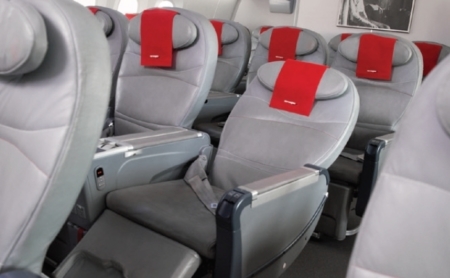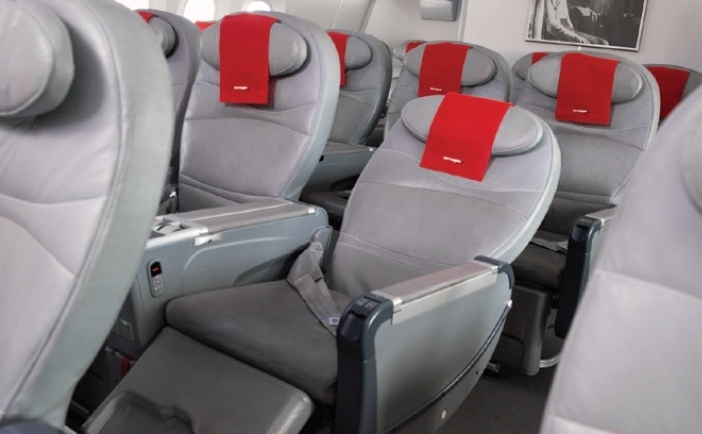 Low-cost longhaul: forever doomed?
Norwegian's withdrawal from the low-cost long haul market is just another entry in a long list of failed attempts.
It was good whilst it lasted. In general, Norwegian enjoyed a positive reputation and I was generally impressed by the premium economy offering when I reviewed it in 2019.
It is hard, however, to run an airline on discounted fares, particularly when you consider that premium cabins are typically where airlines make most of their money. Strip away business class and you're left with impossibly low margins in an extremely competitive market place. Legacy carriers have been able to compete with Norwegian fairly successfully simply by offering hand-baggage only fares in economy.
IAG did feel sufficiently threatened by Norwegian that it launched 'spoiler' flights to second tier airports such as Oakland and Fort Lauderdale, which offered cheaper access to San Francisco and Miami. Both routes have since been withdrawn.
IAG also chose to launch its own low-cost long-haul subsidiary LEVEL, but this remained limited to a number of European hubs where Iberia or British Airways did not have a dominant presence. It closed LEVEL bases in Paris and Vienna last year as a result of Covid-19. A handful of long-haul flights remain from Barcelona.
Passengers have also grown wise to the low-cost strategy of selecting cheaper, second-tier airports or flying at inconvenient times, a strategy pioneered by Ryanair.
Whilst this may represent an immediate cost saving on the flight, the additional time and money required to get from the airport to the city negates any potential savings. Even Ryanair has moved into more established airports. A cheap flight which arrived into New York JFK after midnight meant a $70 taxi fare to your hotel – jumping on the subway at 1am isn't something recommended.
Service recovery could also be a nightmare for Norwegian at airports it served infrequently. A friend of mine was once delayed by two days on a Norwegian flight because the airline only operated the route once a day and it would not re-accomodate stranded passengers on an alternative.
In truth, legacy carriers offer far more choice of cabins, fly to 'main' airports and can often outcompete low-cost carriers on frequency. Once you factor in the additional cost of a meal, some in-flight entertainment, luggage etc you were paying virtually the same whether you fly BA or Norwegian – and Norwegian had far fewer options if your aircraft broke down.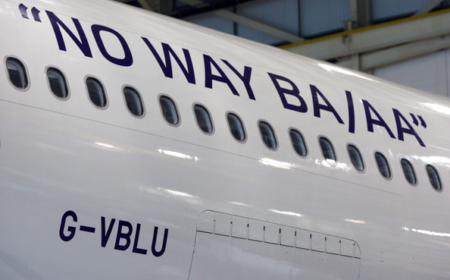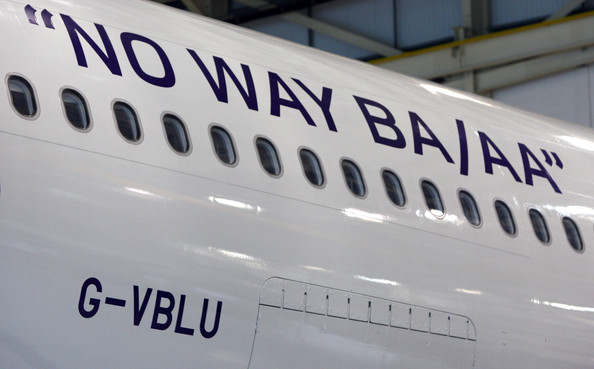 What does the end of Norwegian mean for the aviation industry?
Gatwick will bear the brunt of the changes, with a significant chunk of its long haul network collapsing as Norwegian and Virgin Atlantic withdraw from the airport.
In 2019, Norwegian operated 13% of Gatwick's seat capacity. This is likely to drop substantially as the 787 fleet is withdrawn.
Ironically, Norwegian's exit from the longhaul market may pose a particular headache for British Airways. It removes another competitor to the existing BA / American Airlines transatlantic joint venture. This is not good news as it will mean greater scrutiny in 2024 when the Competition and Markets Authority revisits the existing agreement.
Luckily for BA, a new low-cost but semi-premium airline is hoping to enter the transatlantic market. JetBlue still says it is on track to launch flights between Boston, New York and London later this year.
If successful, it may grow its route network enough to offset the loss of Norwegian and ensure the joint venture survives its next review.