Expert Medicals removed from UK approved covid test list – is your cheap test worthless?
Links on Head for Points may pay us an affiliate commission. A list of partners is here.
Expert Medicals, probably the cheapest online provider of covid testing for travellers returning to the UK, has been removed from the Government list of approved testing providers.
Here is the list of approved test providers for Day 0-2 testing and the company is no longer listed.
The HfP comments section has seen many readers complaining about Expert Medicals service – if they received any service at all.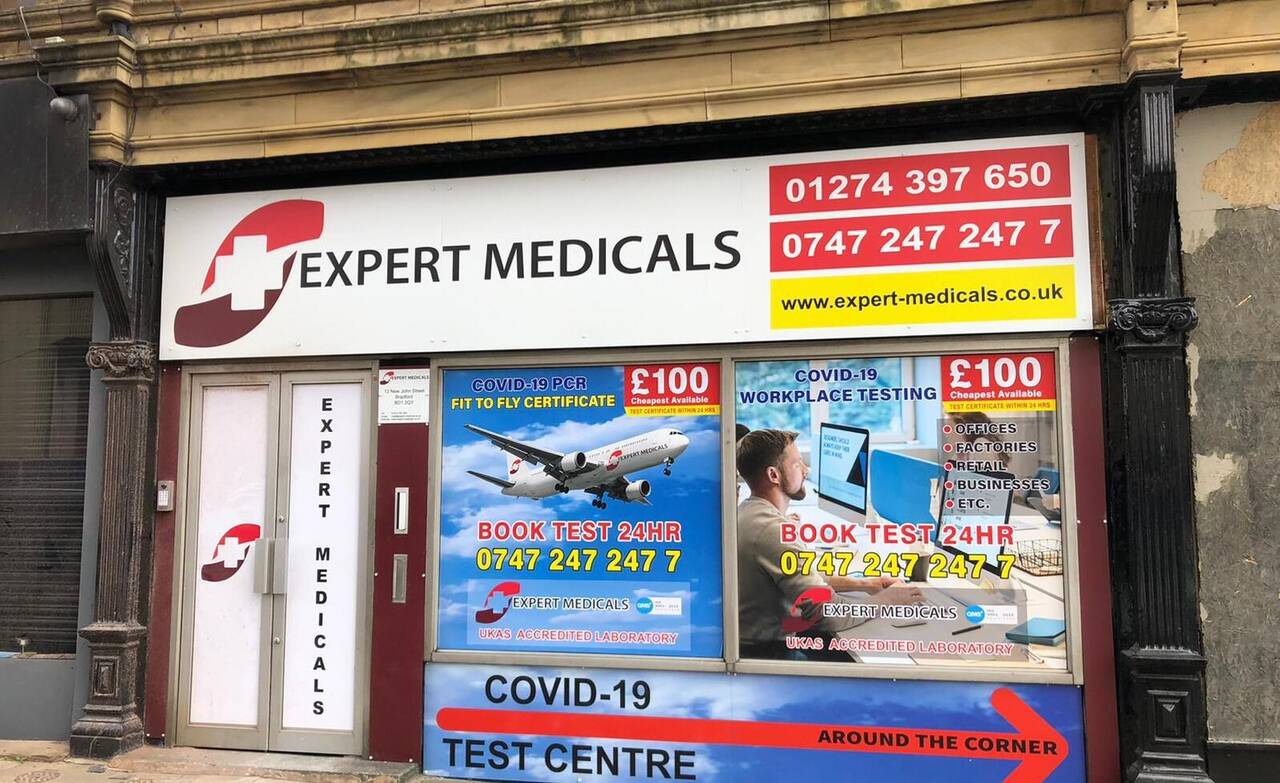 However, there were also many readers happy to use them, irrespective of whether they actually provided tests after you paid them.
You DID receive a valid tracking number to put on your Passenger Locator Form when flying back to the UK, which allowed you to enter the country. There is no proof that the Government actually tracks whether purchased tests are used or not.
Here are some reader comments from the last month:
Expert Medicals Day 2 test turned up on day 6, and I'd already left the UK on another trip on day 5.
Expert Medicals is working. Seems to come on about this time on a weekday. I ordered two last week and they arrived here, not fussed about what happens when I send it back.
Just used Expert Medicals for £28 for the day 2 test and the purchase went through without a hitch. Whether the test actually shows up is another question but getting the code for the PLF is the main objective.
Expert Medicals – 2 first time users here during the past fortnight. Paid with Curve. Both of us had our Curve cards compromised this weekend, with fraudulent in-person transactions in the north of England. We're both abroad so could prove it wasn't us. EM are the only new retailer common to both of us. Correlation isn't causation but just putting it out there.
Has anyone been able to buy a test from Expert Medicals today? I fill in the form, click submit and the website just reloads, it never gets me to the payment processing stage.
I managed to order Expert Medicals over a week ago, but they haven't bothered to ship the tests yet and I'm now on day 2 arrival from amber fully vaxxed.
Expert Medicals is a dodgy company working from an office above a shop in Bradford. They specialise in medicals for (dodgy) insurance claims. I wouldn't trust them to send a test kit out in time.
Expert Medicals PCR test – I used them previously without issues. Second time, they took my money 2 weeks ago, but failed to send PCR test at all – no emails about courier/expected delivery etc as per the first time. They are ignoring emails.
Expert Medicals – successfully ordered £28 PCR test yesterday for my wife. Today I can't get the form to submit and go to checkout for mine. I've seen on here others have had same problem?
Expert Medicals for £28 if you don't care much about testing arriving on time etc and just need it for PLF.
Expert Medicals is cheaper but probably won't arrive. You only need the code for the PLF, so it's up to you.
Has anyone successfully ordered an Expert Medicals test since the weekend? Numerous reports of people having issues with the website.
Can I still use my Expert Medicals reference on my Passenger Locator Form?
This is the big question.
Does this mean that if you have bought an Expert Medicals test but have not yet flown back to the UK, you will no longer be able to use the number on your Passenger Locator Form?
In this article, Which? magazine states that it believes that existing tests ARE still valid. However, Expert Medicals now appears to be using a new laboratory called 'LY' to process its tests. Which? magazine claims that no such laboratory has Government approval to carry out Day 0-2 testing in the UK.
The purchase reference number you give on your Passenger Locator Form does seem to be checked against a list of issued numbers so it is possible that numbers issued by Expert Medicals will cease to be accepted at some point.
This story will run on, I think.