Which airlines let you transfer air miles INTO hotel loyalty programmes?
Links on Head for Points may pay us an affiliate commission. A list of partners is here.
Almost all hotel loyalty programmes let you transfer you points into certain frequent flyer schemes. What is far rarer is for a frequent flyer scheme to let you transfer your miles INTO a hotel points programme.
This didn't used to be the case. If you go back 15 years, Hilton Honors had quite a few airline partners including American Airlines. Over the years the deals have fallen away.
The trend may be reversing, however, with Accor Live Limitless striking multiple transfer deals with frequent flyer schemes in the last couple of years.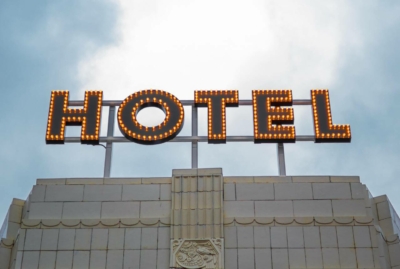 Booking hotels directly with your miles
Booking hotel rooms with Avios:
Of course, many airlines let you book hotels directly using your loyalty points. You can do this with your Avios points via the British Airways hotel portal which can be accessed here.
It is not the greatest deal. You receive around 0.57p per Avios point when you spend them on hotels this way. Because these are third-party bookings, you are unlikely to receive any status benefits from the hotel. You may not even receive points on your food and drink spend depending on the chain.
More importantly, you'd need to be slightly crazy to redeem your Avios for a hotel at 0.57p per point when you can transfer them to Nectar points and get 0.8p per Avios to spend at Sainsburys, Argos or eBay.
The other downside is that, because the number of Avios required is based on the cash price that night, there is no arbitrage. On a busy night you will need more points. This is not how the hotel loyalty schemes work.
You could also book your hotel via the Nectar Hotels portal and indirectly get 0.8p per Avios when using them for a hotel booking. There is no reason to EVER book a hotel via the Avios hotel portal as long as Nectar Hotels exists.
Booking hotel rooms with Virgin Points:
Virgin Atlantic allows you to redeem your Virgin Points for a selection of hotels offered by Kaligo.com. I ran through the maths on redeeming Virgin Flying Club points via Kaligo / Ascenda in this article.
You will get around 0.55p per Virgin Point if you spend them this way, which is nowhere near as good as a premium cabin flight redemption.
There are also some Branson-owned hotels you can book directly with Virgin Points, including Necker Island.
Direct transfers into hotel loyalty programmes
As far as I know, these are the transfer options from mainstream European and Middle East frequent flyer schemes which let you earn hotel points by sending over your airline miles:
Virgin Atlantic to Hilton Honors
Full details can be found on the Virgin Atlantic website here. You will receive 1.5 Hilton Honors points per Virgin Flying Club mile.
Based on my 0.33p valuation of a Hilton point, you are getting 0.5p of value per Virgin Point. This is a weak deal although, if you received the miles from business travel, you may be insensitive to that.
It is certainly a poor deal if you obtained your Virgin Points via credit card spend, Tesco Clubcard or American Express Membership Rewards transfers, because those miles had an opportunity cost. The only exception would be if you needed to top up your Hilton Honors balance before a redemption.
Virgin Atlantic to IHG Rewards
Full details can be found on the Virgin website here. The transfer rate is 1 IHG Rewards point for 1 Virgin Flying Club mile. IHG points can be redeemed for Holiday Inn, Crowne Plaza, InterContinental, Hotel Indigo etc hotels.
Based on my 0.4p valuation of an IHG Rewards point, this deal is also not great. These transfers no longer count towards IHG status following 2018 changes.
As IHG Rewards is not an Amex Membership Rewards partner, routing American Express points to Virgin Points to IHG Rewards Club points is a potential compromise – albeit one which does not offer the best value for your American Express points.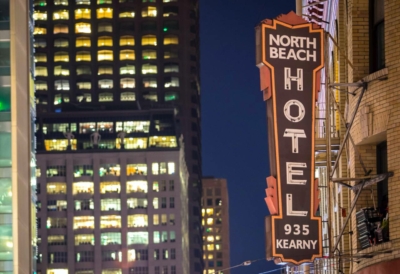 Aegean Miles+Bonus to Accor Live Limitless
This is a very niche one, but I am including it for completeness.
Accor Live Limitless is the Novotel / Sofitel / Ibis / Mercure / Fairmont etc loyalty programme.
You can transfer 2,000 Aegean Miles+Bonus miles into 500 Accor Live Limitless points. You can find out more on the Accor website here.
Finnair Plus to IHG Rewards
Yes, Finnair also lets you convert your Finnair Plus points to IHG Rewards. Details are here.
As Finnair is a partner with American Express Membership Rewards, this could be another way of indirectly turning Amex points into IHG nights.
Unfortunately, the transfer rate is even worse than the Virgin deal. You need 2 Finnair Plus points for every 1 IHG Rewards point.
If you happen to have 20,000+ Finnair points sitting unused then this is of course a 'better than nothing' way of using them but it is hard to recommend otherwise. These transfers have never counted towards IHG status.
Finnair Plus to Accor Live Limitless
The details of the Finnair deals are here. As with the IHG deal, it offers a complex way of turning Amex points into something new by routing them via Finnair Plus.
It is hard to recommend it unless you have a very small Finnair balance to use up. It requires 7,000 Finnair Plus points to receive 1,000 Accor Live Limitless points. The Accor scheme is 'fixed value'. 2,000 points get you a €40 hotel voucher. That means you are getting €20 for 7,000 points which is roughly 0.2p per point.
Finnair Plus to Nordic Choice Hotels
This is a VERY niche one, but the option is there if you want it. Details are here. 23,000 Finnair Plus points will get you 7,500 Nordic Choice Club points.
I have no idea if this is a good deal or not, but might be worth investigating as Nordic hotel prices can be eye-watering at times. Remember that you could go from American Express Membership Rewards to Finnair Plus to Nordic Choice Club.
Flying Blue to Accor Live Limitless
This is part of a genuinely ambitious partnership between Accor and Flying Blue. Once registered:
When you stay at Accor hotels, you will earn 1 Flying Blue airline mile per €1 – on top of the Accor points you would usually earn
When you fly with Air France or KLM, you will earn 1 Accor hotel point per €2 – on top of the Flying Blue miles you would usually earn
You can only be better off by registering for this offer. As far as I can tell, there is no downside. Even if you have no interest in Flying Blue miles, you can convert them to Accor to earn even more Accor Live Limitless points.
You can also transfer lump sums of Flying Blue miles to Accor. Unsurprisingly, the rate is not great:
4,000 Flying Blue miles = 1,000 Accor points
This means that you are swapping 4,000 Flying Blue miles for a €20 Accor hotel discount. This is just 0.5 Eurocents per mile, which is poor. Of course, if you have Flying Blue miles you can't use it is better than nothing.
Our full article on the Accor and Flying Blue partnership is here.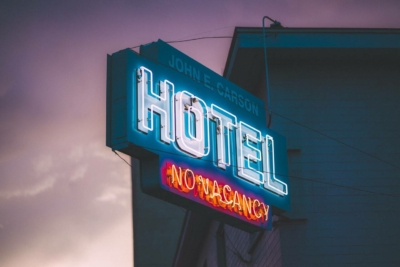 Qatar Privilege Club to Accor Live Limitless
Full details of the Qatar Airways conversion deal – and the detailed instructions on how to do it – are on the Qatar Airways site here.
The ratio is 4.5 : 1, with a minimum of 4,500 Qmiles getting you 1,000 Accor points.
An Accor point is redeemable for 2 Eurocents of free hotel room. This means that 4,500 Qmiles gets you €20 of free stay. This is weak at under 0.4p per mile although better than the Finnair to Accor deal.
It also offers a roundabout way of converting Qmiles into Avios. Accor points convert into Iberia Plus Avios points at 1:1 (bizarre, since the conversion rate into BA is 2:1). This means that 4,500 Qmiles would get you 1,000 Avios in an Iberia Plus account which you could then move to BA via 'Combine My Avios'. This is only really going to be useful if you have a small number of Qmiles you can't otherwise spend.
Club Eurostar to Accor Live Limitless
Whilst this article is focused on airline schemes, it would be remiss not to remind you that Club Eurostar points can also be transferred to Accor Live Limitless – details here.
It's also worth mentioning ….
I should also briefly mention the partnership between United Airlines and Marriott Bonvoy, even though this article is in theory restricted to EMEA schemes. If you have Marriott Bonvoy Titanium Elite status, which is not many people admittedly, you can move up to 50,000 United MileagePlus miles per year into Marriott Bonvoy. You can learn more about the Marriott and United RewardsPlus partnership in this article.
It is also worth mentioning that, on top of the partnerships above, Accor Live Limitless also accepts transfer IN from:
Azul
Hainan Airlines
LATAM
Oman Air
Royal Air Maroc
You can find out more on the Accor website here.
Conclusion
There are a few ways of moving airline miles into hotel points. The value is generally poor, however, and it is only recommended if you are topping up a hotel account or emptying out an airline one.
---
Hotel offers update – February 2023:
Want to earn more hotel points? Click here to see our complete list of promotions from the major hotel chains or use the 'Hotel Offers' link in the menu bar at the top of the page.
Want to buy hotel points?
Hilton Honors is offering a 100% bonus when you buy points by 7th March. Click here to buy.