A disturbing new trend? UK hotels adding a service charge to your room rate
Links on Head for Points may pay us an affiliate commission. A list of partners is here.
Anyone who has travelled in Asia or the Middle East will be familiar with the concept of '++' pricing. Any published rate you see for a hotel will come with '++' after the price, meaning that you will also be subject to local taxes and a service charge. These are likely to add at least 20% to the total price.
This sort of pricing is illegal in the UK. Hotel pricing – and indeed airline pricing – must show all compulsory charges as part of the headline rate.
Up to a few years ago, IHG tried to get away with showing ex-VAT pricing for some London hotels on the grounds that 'all of our guests are business travellers'. (You are allowed to show ex-VAT pricing if your advertising is aimed at the B2B market.) They don't do this any longer.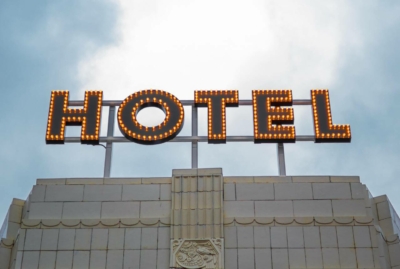 Similarly, Trump Turnberry in Scotland had a short-lived compulsory 'resort fee' which was not shown in advertised pricing. This was soon stamped out.
A new enemy is now emerging in the UK, however – the 'optional' service charge on your room rate.
A reader recently stayed at Rudding Park near Harrogate. When he checked out, he was surprised to see a new 'optional service charge' of 3% of his room charge on his bill. This is separate to the service charge added to restaurant and bar bills in the hotel.
Because the charge is 'optional', it does not need to disclosed as part of advertised prices. It is shown in small print as part of the Rudding Park booking process.
Generously, the hotel website states that you should still feel free to leave a cash tip as well at check-out if you wish.
When our reader challenged the hotel about this, it said that 'all the posh hotels in London are doing it' and specifically referenced the Mandarin Oriental and The Connaught.
What this has to do with a provincial hotel in Harrogate is a different question, but it was correct. It turns out that the Mandarin Oriental in Knightsbridge now says:
"Rates are per night and inclusive of VAT at the prevailing rate and subject to 5% discretionary service charge."
Over at The Connaught in Mayfair, the £618 rate for a standard room on a random day in November comes with (if you click the letter 'i' next to the rate):
"Rates exclude discretionary service charge at 5 percent"
The brand new The NoMad London hotel in Covent Garden has also got in on the act:
"A discretionary 5% accommodation service charge will be added to your bill which is distributed amongst staff."
To find this line during the booking process, you need to click the link which appears when you are asked to tick "I agree with the Booking Conditions" and scroll a long way through the page which appears. You will not see it otherwise.
The Ned, opposite the Bank of England, has joined in too – unsurprising as partially shares owners with The NoMad. Here you need to try even harder to find information on the charge, since there is no clickable link to take you to the booking conditions – you need to cut and paste a URL into your browser.
I don't know if these charges are new or not. I have never paid a service charge on my room rate at a UK hotel. I wonder what happens if you book a prepaid rate? Are you given a bill at check-out for purely the optional service charge?
Given that hotels are currently benefitting from the reduced rate of 5% VAT until 31st March 2022, as well as substantially increased room rates due to post-lockdown demand (Four Seasons Hampshire now wants £750+ for a standard room at a weekend vs £350 pre-covid), adding a 3% to 5% service charge on the room rate is taking things too far.
One US hotel CEO has publicly said that he wants guests to start tipping on room rates because otherwise he will have to increase wages. With upward pressure on salaries in the hospitality sector due to a shortage of staff, the UK may be going the same way.
---
Hotel offers update – December 2023:
Want to earn more hotel points? Click here to see our complete list of promotions from the major hotel chains or use the 'Hotel Offers' link in the menu bar at the top of the page.
Want to buy hotel points?
IHG One Rewards is offering a 100% bonus (some members may see less) when you buy points by 30th December. Click here.
Marriott Bonvoy is offering a 30% bonus when you buy points by 20th December. Click here.
World of Hyatt is offering a 20% bonus when you buy points by 4th December. Click here.