How do British Airways American Express 2-4-1 vouchers work?
Links on Head for Points may pay us an affiliate commission. A list of partners is here.
How do British Airways American Express 2-4-1 companion vouchers work?
I get quite a few emails each month about various aspects of the British Airways American Express 2-4-1 voucher, both about how to earn it and how to use it.
I wanted to clear up some of the more popular questions in this article.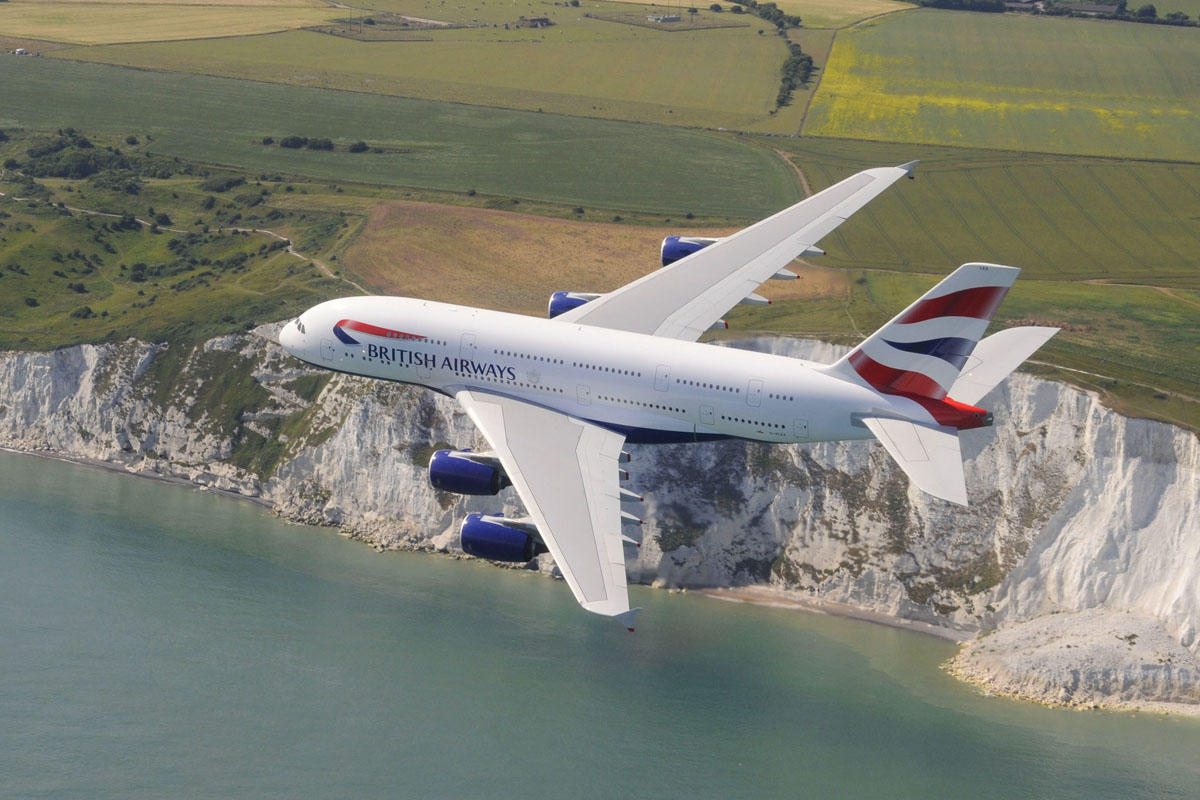 The key thing to know is that, whilst both BA Amex cards offer a 2-4-1 voucher, the typical Head for Points reader is unlikely to want a voucher from the free British Airways card. This is because it can only be redeemed in Economy.
This is the most significant of the changes that took place on 1st September 2021. Whilst an Economy 2-4-1 voucher will, I am sure, be useful to some people, people who know where the real value is – which is hopefully you, if you're reading this – will know that premium cabin redemptions are the way to go.
What does the 2-4-1 companion voucher do for me?
It allows you to book two Avios redemption seats for the points of one. You can instantly see the savings available here – up to a maximum of 400,000 Avios in the unlikely event you were able to find two First Class return seats to Australia. Even on the worst possible redemption – an off-peak economy return to Paris – you would save 9,500 Avios.
In reality, most people use them for long haul redemptions in Club World, typically something like New York. That would save you 100,000 Avios on off-peak dates and 120,000 Avios on peak dates.
Assuming you value an Avios point at 1p, the 2-4-1 voucher would be worth £1,000 to £1,200 for such a trip. This makes it easily the most valuable perk of ANY UK credit card (I ranked the most valuable credit card perks here). The £250 annual fee for the British Airways Premium Plus card is a fair price to pay to get access to this.
As a reminder, from 1st September 2021, vouchers earned on the free British Airways American Express card are limited to Economy class redemptions. This substantially reduces their value. I would go so far as to say that – in 90% of cases – you would be better off buying Economy flights for cash and 'selling' your Avios to Nectar for 0.8p per point.
How do I earn a companion voucher?
You need to spend either:
Note this is 'card year' and not calendar year. Your card year runs from the date you are approved.
The voucher will be added to your British Airways Executive Club account within a few days of the spending target being reached.
How many companion vouchers can I earn per year?
You can only earn one voucher per card year irrespective of how much you spend on the card.
You can, of course, get your partner to apply for their own card – instead of having a supplementary on your card – and so earn their own voucher.
Whether this makes sense depends on how many Avios you earn per year (there is no point earning two 2-4-1 vouchers each year if you don't earn enough Avios to make use of them) and how much American Express spending you can manage.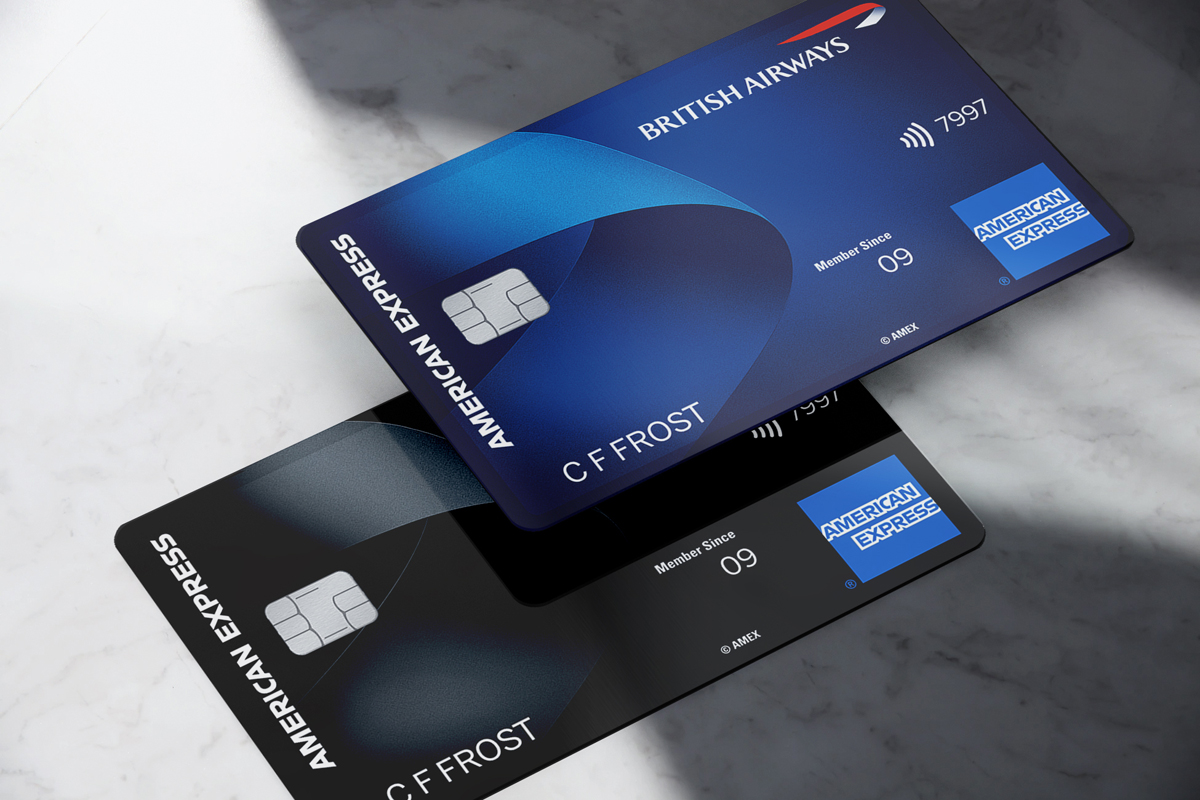 What small print do I need to know?
This is where some people come unstuck, because they don't understand the limitations of the voucher.
It can only be used on British Airways services. You can't use it on Qatar Airways, Cathay Pacific etc even though you can book such flights on Avios.
It can't be used on franchise or codeshare services. This means, for example, you can't use it on the Comair-operated but BA-branded flights between Johannesburg and Cape Town.
It CAN be used on 'open jaw' flights, where you return from a different airport, even though these can't be booked online and require a call to British Airways. The only rule is that the distance between your arrival and departure airport must be shorter than either of the two flights. London – Johannesburg, Cape Town – London is fine. London – Moscow and Madrid – London is not. This article looks at how to book open jaw flights using Avios.
You need to book AND fly the outbound leg before the expiry date of the voucher. You can fly back at any point.
If you need to cancel a flight booked using a 2-4-1 voucher, you get the voucher back. The original expiry date remains the same.
It CAN be used on one-way flights. Vouchers issued after 1st September 2021 can be used to book one-way flights in either direction. Older vouchers can only be used for one-way flights departing from the UK.
You can fly a different class on the outbound to the return. However, both passengers must travel together in the same class. You cannot fly in First and book your companion in Club World if there is only one Avios seat available in First.
You cannot use 'part pay with Avios' in conjunction with a 2-4-1 voucher. Your booking must be '100% Avios'.
'Gold Upgrade For Two' vouchers (issued when you earn 2,500 tier points) can be used in conjunction with a 2-4-1 voucher.
You cannot change the name of the second traveller after booking. You would need to cancel the whole booking with no guarantee that the seats would be re-offered for Avios redemption.
You cannot turn an existing Avios redemption into a 2-4-1 redemption with half of the Avios returned to you.
There are no circumstances under which you can ask BA to extend a 2-4-1 voucher. Don't waste your time. The only exception, which is temporary, is to make a 2-4-1 booking and then immediately cancel it for a Future Travel Voucher – read more here. This will artificially extend your 2-4-1 voucher until 30th September 2023.
Both passengers must travel together at all times.
Despite what Amex tells you, you do not need to use the card to pay the taxes when you come to redeem your 2-4-1 voucher. You must use an American Express card but it does not have to be a British Airways one. It doesn't even need to be an American Express card in your name, as Amex does not do name verification as part of its security procedures.
You will not earn Avios or tier points on your redemption flight in line with standard Avios redemptions.
Your flights will not be cancelled if you cancel your BA Amex card after making your 2-4-1 booking.
Can I combine multiple vouchers in one booking?
The BA Amex cardholder MUST be one of the two travellers. There is no way to avoid this. If you are in a Household Account, the second passenger must be in the household account or on your 'Friends and Family' list.
There is a 'get out' here for families or other groups.
If you have two vouchers to use, issued to the same person, they can be used together for the BA Amex cardholder and three other people. This is what we do for our family of four. This situation would occur if you triggered your voucher for the next card year before you had used the voucher from the previous year.
IMPORTANT: For technical reasons, it is impossible to combine vouchers issued before 1st September 2021 with vouchers issued afterwards. If you are in this position you will not be able to use two vouchers together to redeem for a group of four people.
How do companion vouchers price on routes where BA offers £1 taxes?
Over the last couple of years, British Airways has introduced 'no taxes and charges' redemptions on short-haul flights. Some long-haul flights are also now trialling 'use more Avios, pay less tax' on Avios bookings.
Here is an example.
Historically, a return economy flight to Amsterdam was 9,500 Avios + £35 in taxes and charges, using 'Reward Flight Saver' on off-peak dates.
You now see a band of prices. The lowest cash option is now 18,500 Avios + £1 return. See:
The 'original' price of 9,500 Avios plus £35 is still there, as you can see, but it is tucked away under 'More pricing options'.
When using a 2-4-1 companion voucher, you will pay this 'original' price. There is no flexibility offered.
In our Amsterdam example, an Economy redemption for TWO people with a 2-4-1 voucher will cost 9,500 Avios + £70 in taxes and charges amount.
This is based on the 'original' Avios cost for one person (9,500 Avios return) and 2 x the £35 taxes and charges. You cannot adjust the ratio of Avios to taxes.
This is not a problem, to be honest, because the new £1 taxes pricing options are generally a bad deal and should be avoided. In our Amsterdam example, you are being asked to use an extra 9,000 Avios to save just £34 in taxes and charges. This is a terrible deal as you are getting just 0.38p per Avios.
Where can I find the Avios pricing chart on ba.com?
You can't. It was removed a few years ago.
The good news is that Head for Points recreated the Avios pricing chart. You can see how many Avios you need for a specific route in this article.
How many seats are released per flight for Avios?
British Airways makes four Club World / Club Europe, two World Traveller Plus and eight World Traveller / Economy seats available on every flight.
'New style companion vouchers come with extra Avios availability in Business Class. Without getting too technical about how it works, if cash prices are below a certain threshold, additional Business Class seats are made available when redeeming a 'new style' voucher. These seats will show automatically when you search, as long as you select 'use a voucher' before searching. (A 'new style' voucher is a Premium Plus voucher issued from 1st September 2021.)
More reward seats are usually made available closer to the date of travel – a lot more, on some routes – but if you absolutely must travel on a certain day you need to book 355 days out. Even then, you need to be realistic about your chances of getting seats over Christmas, February half term, Easter and October half-term.
What is the best way to secure seats on peak flights?
Seats become available at midnight GMT 355 days before departure.
If you must travel on a specific date, you need to call an open BA call centre (usually the US or Japanese ones, you can Google the numbers) on the stroke of UK midnight (or 1am during British Summer Time). A call centre agent can always grab seats ahead of someone waiting online, because until you submit your credit card details online, a call centre agent can 'steal' your seats from your basket
For a booking 355 days out, you should look to book your outbound flights on the day they become available. Do NOT wait until the return flights come up. You can call British Airways on the day that the return flights becomes available and add it to the booking. You should not be charged a change fee for this.
There is a new 'Plan B' option for booking your return flights …..
There is an alternative way of securing your return flights, assuming you booked the outbound at 355 prior to departure to guarantee you got what you wanted. If you don't want to ring the call centre at midnight to book the return you can, if you have enough Avios, book your return seats online using 100% Avios (ie paying for both tickets in full) and then call BA at your convenience to get half of the Avios for the return leg refunded.
There are three problems with this approach.
Firstly, you obviously need to have enough additional Avios to pay for the return flights at full points cost.
Secondly, on high demand routes, you still need to call because the call centre gets priority over website users.
Thirdly, and most importantly, BA does not equalise your taxes. The taxes you pay via this method are 2 x one-way flights instead of 1 x return flight.
For North America this makes a substantial difference. For example, a London to New York return in Business has taxes and charges of around £675. However, a one-way London – NYC and a one-way NYC – London have combined taxes of nearer £1,000. Outside North American this is less of an issue and the taxes difference between booking a return vs two x one-way flights is modest or nil.
Are there any easy ways of reducing the taxes payable?
Not easily. There are three options though:
Start your trip in Jersey, because Jersey is outside the UK for Air Passenger Duty purposes but inside the UK for 2-4-1 purposes. If you fly Jersey – Gatwick – Heathrow – XXXXX your taxes charge will be a lot lower. You cannot stopover in London for more than 24 hours or full APD is charged regardless.
If you have a 'new style' 2-4-1 voucher issued after 1st September 2021, you would also be able to start your trip in Dublin, Amsterdam or anywhere else outside the UK – with an aircraft change in Heathrow – to reduce your Air Passenger Duty bill. The cost of getting to and from Dublin etc will eat up much of the saving however.
Can I travel with an infant or book without my baby being born yet?
Yes. For infant (under 2) bookings you pay 10% of the Avios and 10% of the taxes of an adult passenger.
If your child is not yet born, book for the two adults and then call to add the baby when it has arrived and has a name. These rules apply to standard Avios redemptions as well.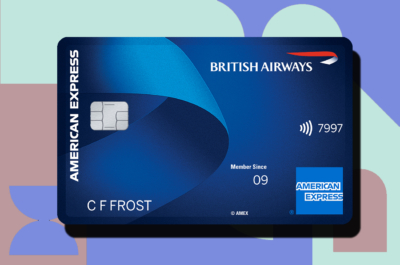 If I cancel my BA Amex card after earning the voucher, is it lost?
No. Absolutely not. Do not believe anyone who tells you otherwise.
You will also still get your voucher back if you cancel a 2-4-1 redemption but no longer hold your BA Amex at the time of cancellation.
You will, however, still need access to an American Express card of some sort to pay the taxes and charges when you do use your companion voucher.
If I downgrade from the Premium Plus to the free card after earning my voucher, do I retain the 2-year expiry period?
Yes.
Can I change my class of travel if seats open up in a higher class after I've booked?
Yes. Standard Avios change fees apply of £35 per person, plus of course the additional Avios and any extra taxes and charges. You will need to call BA to do this.
Is there any point in getting the British Airways American Express card if I always travel by myself?
The 2-4-1 voucher is NOT the ideal product for everyone. It is especially useless for solo travellers.
If this is you, we strongly recommend getting one of the Barclaycard Avios Mastercards instead, which come with an annual upgrade voucher: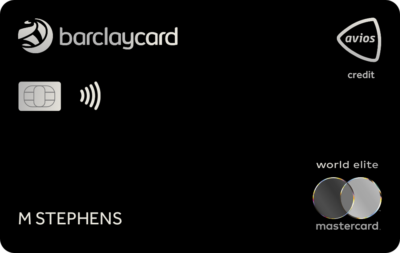 Barclaycard Avios Plus Mastercard
25,000 Avios for signing up and an upgrade voucher for spending £10,000 Read our full review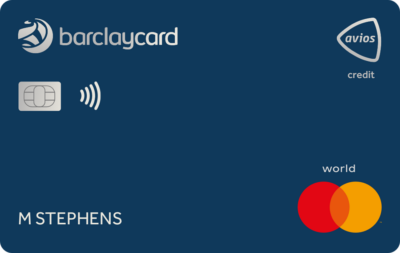 Barclaycard Avios Mastercard
5,000 Avios for signing up and an upgrade voucher for spending £20,000 Read our full review
However, this shouldn't stop you applying for one of the British Airways American Express cards purely for the sign-up bonus. You can cancel it afterwards.
Is there any value in the free British Airways American Express card, if the voucher can only be used in Economy?
Not really, if you plan to use your companion voucher.
No-one should apply directly for the free British Airways American Express. Even if you want this card, it makes more sense to:
spend the necessary amount to trigger the sign-up bonus
call American Express to downgrade to the free card, receiving a pro-rata refund of your £250
If you have any further questions about the voucher, please ask them in the comments.
Our reviews of the two British Airways cards are here: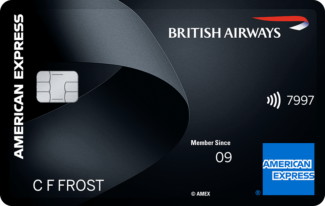 British Airways American Express Premium Plus
25,000 Avios and the UK's most valuable card perk – the 2-4-1 voucher Read our full review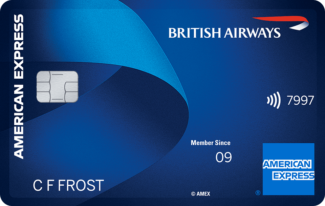 British Airways American Express
5,000 Avios for signing up and an Economy 2-4-1 voucher for spending £12,000 Read our full review
Disclaimer: Head for Points is a journalistic website. Nothing here should be construed as financial advice, and it is your own responsibly to ensure that any product is right for your circumstances. Recommendations are based primarily on the ability to earn miles and points. The site discusses products offered by lenders but is not a lender itself. Robert Burgess, trading as Head for Points, is regulated and authorised by the Financial Conduct Authority to act as an independent credit broker.