Official: UK tourists can visit the United States from 8th November
Links on Head for Points may pay us an affiliate commission. A list of partners is here.
Whilst we haven't yet seen the final details, it has been confirmed this afternoon that the US will open its borders, land and air, from 8th November.
This has been reported by Reuters here and confirmed via Twitter by a White House official.
The headline requirements are what you would expect: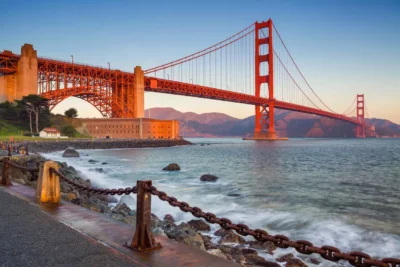 you must be fully vaccinated (Astra now accepted, presumably 14 days before travel) and
you must show a negative test result (not clear what type)
This is literally all that is known so far. We do NOT know what the position is with unvaccinated children, and we do not know what form of documentation will be required to prove your status.
There will be no entry into the US for anyone who is unvaccinated, which will actually be a retrograde step for some countries whose citizens have so far been welcome regardless of vaccination.
In a statement, Virgin Atlantic CEO Shai Weiss said:
"The US Government's confirmation that fully vaccinated UK visitors will be able to enter the US from 8 November is welcome news and finally allows consumers and businesses to book travel with confidence. The US has been our heartland for more than 37 years and we are simply not Virgin without the Atlantic. We've been steadily ramping up flying to destinations such as New York, Los Angeles and San Francisco, and we can't wait to fly our customers safely to their favourite US cities, on holiday or to reconnect with friends, loved ones and colleagues.
"As the UK forges its recovery from the pandemic, the reopening of the transatlantic corridor and the lifting of Presidential Order 212F acknowledges the great progress both nations have made in rolling out successful vaccine programmes. The UK will now be able to strengthen ties with our most important economic partner, the US, boosting trade and tourism as well as reuniting friends, families and business colleagues. We are thankful to Prime Minister Johnson and the UK Government, the Biden administration and our industry partners for their support in removing these barriers and allowing free travel between our countries to resume."
Sean Doyle, CEO of British Airways, was briefer:
"Nearly 600 days since the introduction of the US travel ban, this is a pivotal moment for the entire travel industry and finally provides the certainty we have so desperately needed.
We can't wait to welcome our customers back on board and reconnect friends and families across the Atlantic, rebuild US-UK business relationships and reclaim Britain's position as a leader on the global stage."
A formal announcement will be made later on Friday.