British Airways has killed the value in the 'double Avios' Gold Priority Reward
Links on Head for Points may pay us an affiliate commission. A list of partners is here.
If you have British Airways Executive Club Gold status, the 'Gold Priority Reward' was one of the most valuable but least known perks.
I have now had enough reports from readers to seemingly confirm, unfortunately, that the value in this reward has now officially gone. You will struggle to find situations where you would want to use it, although there is the odd exception.
Let me explain …..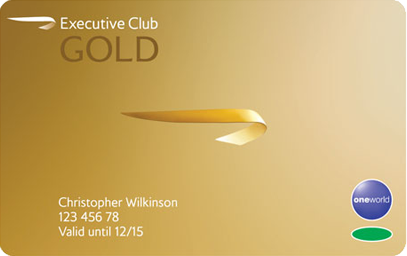 What is an Avios 'Gold Priority Reward'?
British Airways always did a bad job of communicating Gold Priority Rewards to its Gold members.
Very simply, a British Airways Gold member can book a seat on ANY BA flight using Avios. The catch is that you have to use DOUBLE the normal amount.
You cannot use an American Express 2-4-1 voucher.
Your flight must be booked more than 30 days before departure.
There is some further information on the BA Gold benefits page here.
There is one other rule. You can't use a Gold Priority Reward on a BA CityFlyer service which means all of the short-haul services from London City Airport. This is because, technically, CityFlyer is a separate business inside British Airways and not treated as part of the 'mainline' operation. I would guess that the new BA EuroFlyer operation from Gatwick will also be excluded.
There never was any value in using a Gold Priority Reward for a long haul flight. Let's take one of my regular family runs to my sister-in-law in Dubai. Four Club World tickets on a peak day, including one on an Amex 2-4-1, cost 360,000 Avios. Using a Priority Reward, it would cost a crazy 960,000 Avios for four people – plus the standard taxes. You wouldn't have caught me doing that in a hurry.
Gold Priority Rewards could be a good deal for short haul
For short-haul European bookings, these rewards did have some use. Let's take my standard run to Hamburg to visit my parents in law.
A standard Avios reward ticket on a peak day is 9,750 Avios + £35 taxes
A 'Priority Reward' would cost me 19,500 Avios + £35 taxes
Importantly, you can cancel the BA 'Gold Priority Reward' and switch to a normal reward at any point as long as standard Avios seats open up.
Let's look at the costs here. If a flight has no Avios availability, it is likely to be a busy flight. This means that the cash price is also likely to be higher than average. Let's assume we are heading to Heathrow from school on a Friday afternoon and need to be on a particular service.
You'd be looking at £250 return to Hamburg for cash in Economy. Knock off the £35 Reward Flight Saver tax charge and you would be saving £215 by using 19,500 Avios to book a Gold Priority Reward.
You are getting over 1p per Avios in this scenario, which is our target. More importantly, you are locking in a hard cash saving and you get to travel on the exact flights you want.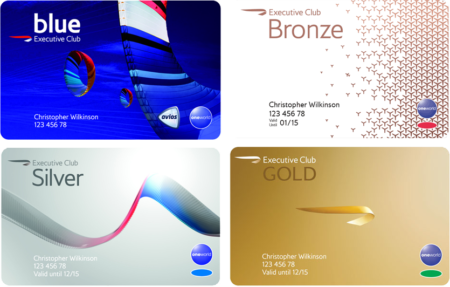 What has gone wrong with Gold Priority Rewards?
A couple of years ago, British Airways added the option to use lots more Avios but pay only £1 of taxes. This is the default pricing option that ba.com now gives you.
This is a truly terrible deal. My personal view is that BA is making a mistake here, because most people are more Avios constrained than they are cash constrained. There is no point saying how wonderful it is to pay just £1 in taxes and charges when the Avios component is ludicrous.
Using the Hamburg example above, you can – for Economy – choose to pay for a return flight:
…. or various other options inbetween.
Gold Priority Rewards are now priced off the £1 rate
When BA introduced flights with £1 of taxes, some agents in the call centre would use the higher pricing when you tried to book a Gold Priority Reward. Others would use the 'standard' rate with £35 of taxes.
It now seems clear that BA policy for Gold Priority Rewards is to base it off the £1 price. There are still occasional stories of agents being persuaded to use the £35 price but these are rare.
This means, if we stick with the Hamburg example, a Gold Priority Reward in Economy would cost you 39,000 Avios + £1 per person.
You can't use a British Airways American Express companion voucher, so you'd need 78,000 Avios for two people. To Hamburg, in Economy.
You'd need a pretty big microscope to see the value in that deal.
What is the best use of Gold Priority Rewards?
The Gold Priority Reward is dead, but the corpse is still twitching slightly.
The best use of Gold Priority Reward flights is for ski resorts at February half term. We have done this a number of times over the years.
This is what is costs to fly to Salzburg for February half-term in 2022, assuming you want well-timed flights travelling Saturday to Saturday which is what ski hotels usually insist on:
It's still a great deal to pay 39,000 Avios plus £1 in taxes and charges to avoid paying £997. It arguably justifies a push for a Gold card on its own if you are getting close.
With this rare exception, for most people, most of the time, the value in the Gold Priority Reward seems to have gone.