Accor Diamond? Get a FREE 72-hour weekend car rental from Europcar
Links on Head for Points may pay us an affiliate commission. A list of partners is here.
Back in October, I earned top-tier status (Diamond) in Accor Live Limitless from one 5-night hotel stay in Barbados. Click to read that story.
It was the lucky combination of two factors. Accor had cut its Diamond status target, which is spend based, sharply for 2021. Accor is also the only hotel chain to count spend from multiple room bookings on the same night (we had two rooms in Barbados) towards status.
Since then, I have been slowly learning about the Accor Live Limitless Diamond benefits. This week I found a new perk – you get a free 72-hour weekend car rental from Europcar, plus a decent discount on other rentals.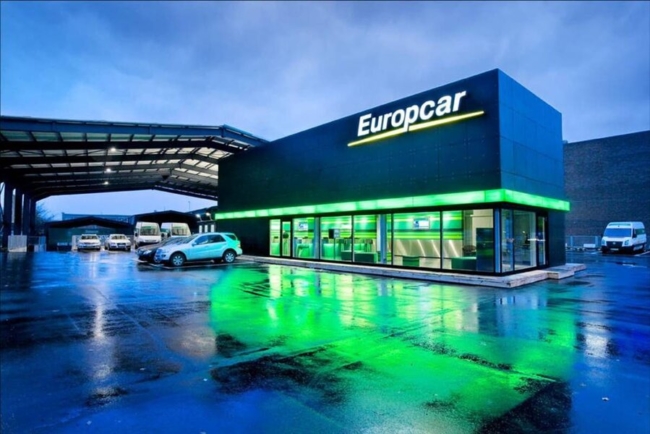 Accor and Europcar have a valuable partnership
I have a Europcar rental car in Scotland this week. They are not my first choice when renting, but we wanted an automatic car and Hertz and Avis, my two default choices, didn't have any available from Glasgow Airport.
It is surprisingly hard to find decent discount codes for Europcar, mainly because it doesn't have a lot of airline and hotel partners compared to Hertz and Avis. I was struggling to make much headway into the £295 rental cost when I remembered my new Accor status.
Accor offers decent discounts at Europcar, except for US and Canada rentals, if you have status:
15% discount for ALL Classic, Silver and Gold members
20% discount for ALL Platinum members
20% discount for Business Plus, Ibis Business and Accor Plus members
25% discount for ALL Diamond & above members
Note that Classic status is what you get for signing up to the Accor programme. It basically means that everyone can get a 15% Europcar discount if they bother to join Accor Live Limitless.
You also earn a handful of Accor points when you rent (remember 1 point = 2 Eurocents off your next Accor hotel booking):
250 points for 1-to-4 day rentals
500 points for 5-to-7 day rentals
1,000 points for rentals of 8 days or more
The discounts above are genuine. I got my £295 Europcar rental quote down to £225 via my Accor Diamond status. As an added bonus, I had a 10% Europcar cashback offer on my MBNA Horizon Visa card.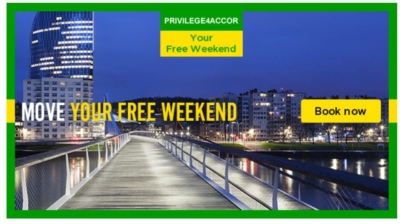 If you are Accor Diamond, you get an extra bonus
If you have Diamond status in Accor Live Limitless, you get Privilege Elite VIP status in the Europcar Privilege scheme.
This is top tier status, usually requiring 40 rentals.
What was impressive is that the status upgrade is processed immediately when you join Privilege. Europcar clearly has a way of accessing your Accor Live Limitless status from your Accor account number.
The benefits of Elite VIP are OK – double upgrade (when available), a free additional driver, €30 coupon after four rentals and free Priority Pass airport lounge membership. This is the version of Priority Pass which comes with one free lounge visit but charges you £20 for subsequent visits.
You also receive a voucher for a free 72-hour weekend rental.
Europcar dishes these vouchers out at any excuse, to be honest. Everyone gets one after their 3rd rental in any calendar year and everyone gets one when they get promoted to a new status tier. However, getting one for doing no rentals at all is clearly a better deal.
Based on my experience last week, you receive your voucher two days after joining Europcar Privilege as an Accor Diamond member. Your 3-day free weekend rental voucher is valid for 12 months.
Conclusion
If you have any sort of Accor Live Limitless status, it is worth bearing Europcar in mind next time you are renting a car, unless it is in the US or Canada.
Even 'no status' members of Accor Live Limitless who have just signed up get 15% off their rentals.
If you have Diamond status in Accor Live Limitless, you should also claim your free Elite VIP status in Europcar Privilege and bank your free weekend rental voucher.
You can learn more about the Europcar / Accor partnership on the Europcar website here and on the Accor Hotels site here.
PS. If you need to rent from Europcar and are not interested in Accor points, remember that you can also collect Nectar points from Europcar – see here – which convert into Avos. I'm not sure if you can get the 15% Accor member discount and take Nectar points instead of Accor points.