Is Nectar's hotel booking site a good way of earning Avios?
Links on Head for Points may pay us an affiliate commission. A list of partners is here.
Back in 2020, Nectar launched its own hotel booking site, which you can find at hotels.nectar.com.
You may recognise it as a white label version of Rocketmiles, which is itself part of Agoda.
We weren't very excited about it when it launched, but this was before you could convert Nectar points to Avios. I thought it was worth another look.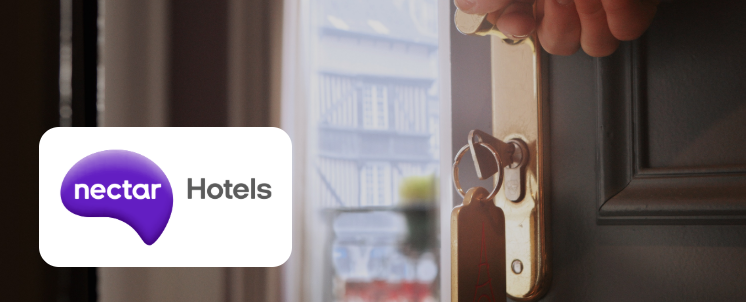 Nectar Hotels has no 'first booking bonus'
In the 18 months that it has been running, Nectar Hotels has never run any sort of promotion to encourage you to try it out.
With no 'first booking bonus', you are reliant on the base points for your return. You will earn 1,000 to 2,000 Nectar points PER NIGHT. This means £5 to £10-worth of Nectar points or, if you convert the Nectar points to Avios, 625 to 1,250 Avios PER NIGHT.
All hotels cheaper than around £25 seem to have been removed from the site, so you can't book a £3 hostel in Bangkok and come out on top!
There is no direct correlation between price and points. In general, you should expect 2,000 points per night when spending £275+ per night but this is not a strict rule.
Is Nectar Hotels a good deal?
It's OK, but you can do better. Unless you are booking a sub-£100 hotel, your return is unlikely to exceed 6.25% assuming:
you value an Avios at 1p and
Nectar points convert to Avios in a 1 : 0.625 ratio
Your return is decent at cheap properties (a £60 hotel earning 1,000 Nectar points would be a 10% return) but there are not many of those to choose from. Once you get above £100 per night you will get 6.25% at best.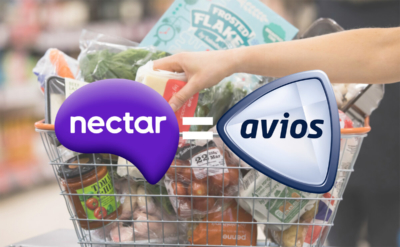 In comparison, Hotels.com Rewards will give you 10% of the ex-VAT price back, although you need to do 10 nights before it pays out.
Even the main Rocketmiles site, which should have the same pricing, would probably give you more than 6.25% back if you took Avios, Virgin Points or Heathrow Rewards points. After all, Nectar is taking a cut when you use Nectar Hotels.
Remember that you won't earn hotel points or get status benefits
Remember that you won't earn hotel points or receive status benefits on hotels booked via Nectar Hotels. This isn't an issue at independent hotels, but is worth considering when booking a chain hotel.
You also need to factor in any bonus points on offer from the big hotel chains. Hilton Honors is currently offering 2,500 bonus points per stay, for example. Even without a status bonus, a £100 stay would earn you:
1,200 base Hilton Honors points (£100 = £88 ex-VAT = $1.20 x 10 points per $1)
2,500 bonus points
…. for a total of 3,700 points. We'd value 3,700 Hilton points at around £12.50 based on 0.33p per point. This is a 12.5% return. If you had Hilton Honors status, you earn even more points via your status bonus and pick up some elite benefits too.
The one upside is that Nectar Hotels is simple. You aren't messing about with joining a new loyalty scheme and you don't need to do any further nights before you can redeem. You can cash out your reward on your next visit to Sainsbury's, even if you don't want to move the points to Avios.
The Nectar Hotels site is here. If they do run a generous 'first booking' bonus at any time we'll let you know.