How does the BA upgrade voucher from Barclays Premier / Barclays Avios Rewards work?
Links on Head for Points may pay us an affiliate commission. A list of partners is here.
How does the upgrade voucher issued by Barclays Avios Rewards to Barclays Premier customers work?
I am spending some time over the next fortnight looking again at the new Barclays Premier and Barclays Avios Rewards partnership, so you can see if it is worth signing up.
After a slow roll out, Barclays Avios Rewards is now fully up and running and Barclays is now allowing you to open a Barclays Premier account online – click here. Those who joined at the start will soon receive their first annual upgrade voucher.
There is a 25,000 Avios bonus for signing up.
Our overview of Barclays Avios Rewards is here. You can sign up on this page of the Barclays Premier website.
(EDIT: In March 2022, Barclays launched two Barclaycard Avios Mastercard credit cards. The upgrade voucher you receive with that card works in the same way as this one. We reviewed the free Barclaycard Avios Mastercard here and reviewed the Barclaycard Avios Plus card here.)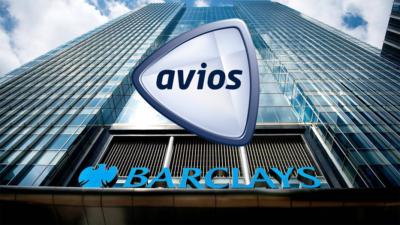 Ignoring the generous 25,000 Avios sign-up bonus for new Barclays Premier customers, and ignoring the Avios you earn for taking out other Barclays products, Barclays Avios Rewards works like this:
you pay £12 per month
you get 1,500 Avios per month
you get an BA upgrade voucher every 12 months
Today we are looking at the upgrade voucher and how it works.
How does the Barclays Avios Rewards British Airways upgrade voucher work?
The full details are on this page of ba.com. If there is any divergence between that page and what I write below, trust ba.com.
Put simply, you receive a voucher which can be used to upgrade ONE return Avios flight for one person, or TWO one-way Avios flights, for two people
It is important to note that this voucher structure is not new. Lloyds used to issue a similar product on its Lloyds Avios Rewards credit cards, which are no longer available to new applicants.
If you had the Lloyds vouchers, there are two key differences here:
the Barclays voucher is NOT lost if you need to cancel your flight – you get it back to use again, like a BA Amex companion voucher
you cannot use it for a one-way flight TO the UK – all flights must depart the UK
Rather than cutting and pasting 37 bullet points from ba.com, I have broken down the key items in various categories.
Remember that no-one will receive one of these vouchers until next month so there could still be changes.
When do I earn a Barclays Avios Rewards upgrade voucher?
You receive your voucher in your British Airways Executive Club account within five working days of making your 12th monthly Barclays Avios Rewards membership payment.
Additional vouchers will be issued every 12 months as long as you continue to be a Barclays Avios Rewards members.
You will be able to see your vouchers online on the same page of ba.com which currently shows your British Airways American Express companion vouchers.
Who can use the voucher?
This is important. The voucher is semi-transferable.
Whilst the flight must be booked from the account of the person who receives the voucher, the flight can be booked for anyone. The usual restrictions apply if you are in a British Airways Executive Club Household Account.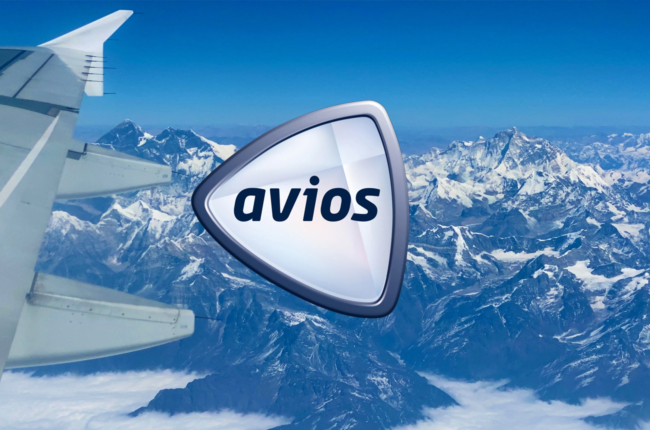 What do I pay when I use the voucher?
Let's get one thing clear. THIS. IS. NOT. AN. UPGRADE. VOUCHER.
I call it an upgrade voucher. Barclays calls it an upgrade voucher. Lloyds used to call it an upgrade voucher. It is NOT an upgrade voucher.
In practice, this is how it works.
You go to ba.com and book a flight using Avios. If you choose to apply the voucher, the Avios you are charged is the sum required if you had booked in the next lowest cabin on the aircraft.
Instead of an upgrade voucher, it is really a 'book a flight but only pay the Avios you would have paid if you had booked in the next lowest cabin' voucher. This isn't very catchy, so we pretend it is an upgrade voucher.
This DOES make a difference, because:
the taxes and charges due are the taxes and charges of the higher cabin, since that it what you are booking into (this bit should be obvious), and
you do NOT need Avios availability in the lower cabin, only in the higher cabin (this bit is NOT obvious)
You are NOT booking 2 x World Traveller Plus seats on Avios and then upgrading them using the voucher. You are booking 2 x Club World seats on Avios and using the voucher to reduce the cost of the Avios component to that of the next lowest cabin.
Let me repeat – you do NOT need Avios availability in the lower cabin. You DO need Avios availability in the cabin in which you intend to fly.
Hope that's clear …..
What are the restrictions on what flights I can book?
You can only book British Airways operated flights, with a BA flight number. This includes the City Airport flights operated by BA CityFlyer.
You cannot use the voucher to book with Qatar Airways, American Airlines etc
You cannot use the voucher on franchise partners SUN-AIR and, in South Africa, Comair
All flights must depart from the UK
The voucher is only valid on Avios flights. You cannot use it to upgrade a cash flight.
You cannot book in First Class. The highest upgrade you can get is to fly in Club World / Club Europe, paying the Avios required for World Traveller Plus / Euro Traveller.
The voucher can only be used on 'full' Avios bookings at the standard base price, in the same way that BA American Express companion vouchers work. You cannot choose a 'sliding scale' option of using more or fewer Avios than the base price in return for less or more cash.
You cannot use a Barclays Avios Rewards voucher in conjunction with a BA Holidays booking, in the same way that you cannot mix a standard Avios redemption or a companion voucher with a BA Holidays booking
Can I combine my upgrade voucher with a British Airways American Express 2-4-1 companion voucher?
No, not on the same ticket.
You also cannot use it with any other voucher. In reality, it may be possible to combine them with the vouchers issued to Gold Guest List members as these could be used with the old Lloyds vouchers.
Obviously a family of three could unofficially combine an Amex 2-4-1 voucher and a Barclays upgrade voucher on the same trip. Two seats could be booked with the companion voucher and the third seat booked with the Barclays Avios Rewards upgrade voucher. You would need to make two separate bookings to do this.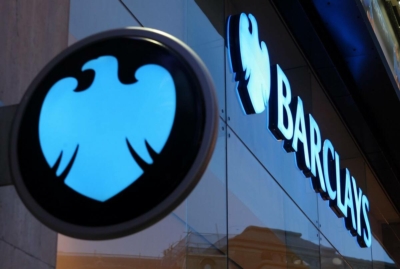 Can I upgrade an existing Avios booking?
No.
This is an important restriction. You cannot book a World Traveller Plus ticket on Avios and then ring up BA to upgrade it to Club World if two Club World seats open up later. You would need to cancel the original booking and make a fresh one.
How long is my voucher valid for?
You must complete the outbound segment of your flight within 24 months of the issue date.
This is the same restriction that is imposed on British Airways American Express Premium Plus companion vouchers.
Can I have multiple vouchers?
You can only earn one Barclays Avios Rewards upgrade voucher every 12 months. However, as you have two years to spend them, it is possible that you may have two in your British Airways Executive Club account at the same time.
Even if you have two Barclays Premier accounts (one sole, one joint), you can still only earn one upgrade voucher per year.
You CAN use two Barclays Avios Rewards vouchers on the same booking if you have two in your account.
How to apply
If you have any additional questions, please post them in the comments. We may be able to answer it based on our experience of how the Lloyds vouchers have worked in the past.
You can find out more about Barclays Avios Rewards, and how to open a Barclays Premier account, on this page of the Barclays website.