Make big tax savings with Miles & More 'Flex Plus' redemptions – but only to 30th April
Links on Head for Points may pay us an affiliate commission. A list of partners is here.
During the pandemic, Lufthansa's Miles & More programme launched an interesting feature called 'Flex Plus'.
When booking a reward flight with Miles & More, you had the option to wipe out 'carrier surcharges' by paying a few extra miles.
In general, this wasn't an astounding deal. As I found last week, however, when it goes well it offers exceptional value.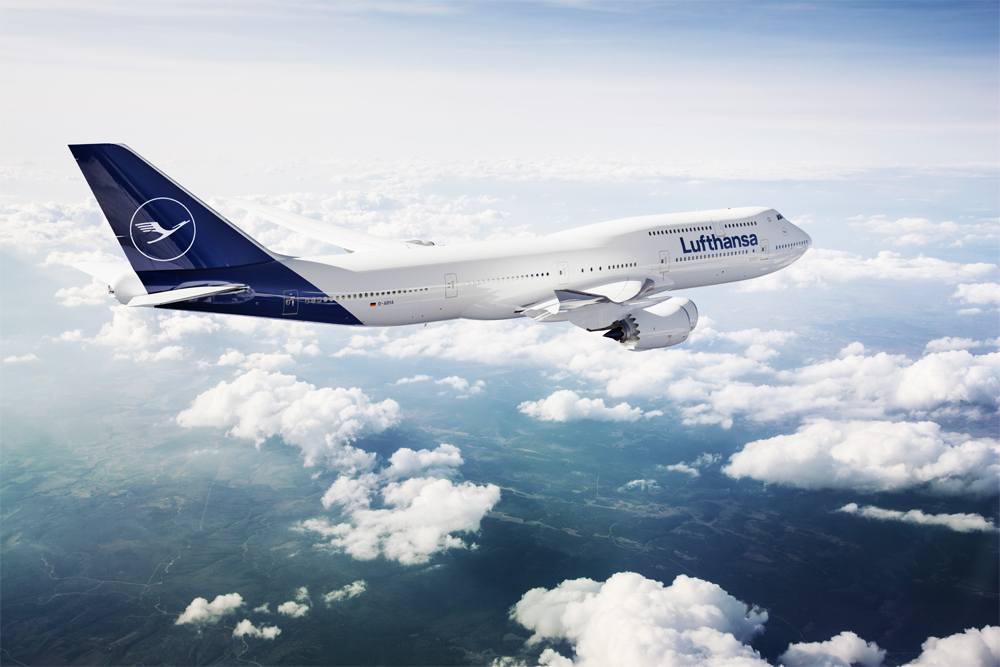 There's nothing clever or tricky about Flex Plus. In fact, it couldn't be simpler. When you search for a reward booking, you are – if Flex Plus is available – shown two prices. One is the standard reward price, and one is Flex Plus.
Flex Plus requires more miles but less cash.
It's easy to do the maths as to whether it makes sense or not. In general, if the saving nets you more than 1p of value for every extra mile used, it's an acceptable deal. You can do a LOT beter than this, as I found.
When does Flex Plus work well?
The key thing with Flex Plus is that it removes 'carrier surcharges'. These are the fake 'fees' added to the taxes and charges you pay. They don't relate to Government taxes or airport fees – it is money added by Lufthansa and pocketed by it.
The best use of Flex Plus is on a route where surcharges are disproportionately high. There is no better example of this than one way flights from the US to Europe.
As I explained in my article last weekend on using Emirates miles to fly JetBlue from New York to London, European airlines rip off US customers by adding disproportionately huge fees on trips which start in the US.
In May, I need a one way flight back from New York. The reason is that I have a Singapore Airlines First Class Suite (new style, see below) from Frankfurt to New York for the outbound – look out for that review ….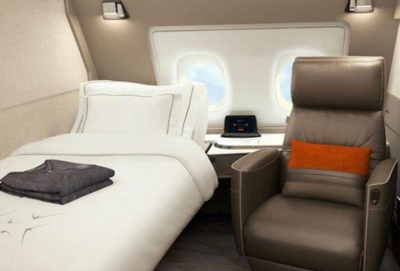 Here were some of my options to get home:
I would have been crazy to book BA or Virgin Atlantic to come home, given that the taxes would have been £550+ for the one way trip
Iberia via Madrid or Aer Lingus via Dublin, both using Avios, would have been OK at under £200 but there was no availability
Delta to continental Europe using Virgin Points would have been £5 of tax but there was no availability
JetBlue would have been great at just £7 of tax but it would have meant moving American Express points to Emirates, and I would prefer to run down my existing airline balances.
Singapore Airlines would have been OK but, again, it would have meant using valuable Amex points as I had no remaining KrisFlyer balance
Given the mileage balances I had, the obvious route was using a Lufthansa Group airline to get home. I have a decent stack of Miles & More miles and, with a hard three year expiry, it made sense to use some.
Flex Plus pricing in action
This is what you may see looking for a one way business class redemption from New York to London:

Two flight options are shown, one on SWISS and one on Austrian.
The last two boxes in blue show business class fares.
Averaging the SWISS and Austrian fares, your options are (one way business class, New York to London):
56,000 miles + $750 (£555) – the same surcharges figure as BA and Virgin Atlantic
You don't need a maths degree to realise which option I chose. For an extra 17,000 Miles & More miles, I saved £530. That is over 3p per mile.
Note that Flex Plus is only an option when you book a Lufthansa Group airline. You can't use it to reduce your taxes when flying United, Thai Airways etc.
Flex Plus ends soon
Flex Plus is, according to the website, only available for flights taken by 30th April. This is not true – my flight is for May – but 30th April may be the booking deadline.
If you have some Miles & More miles and are planning a flight on a high taxes routes, it is worth considering.