Confirmed: Zipcar Flex drop-off and pick-up to move out of Terminal 5 on 1st April
Links on Head for Points may pay us an affiliate commission. A list of partners is here.
Over the weekend we shared the news that Avis is moving out of the Terminal 5 short stay car park, ending the 'easy pick up' that many British Airways travellers have enjoyed over the years.
As the Avis website now shows:
"When you arrive at Heathrow Airport Terminal 5, please proceed to bus stop 25 (located on the arrivals level of Terminal 5) and take a short shuttle journey to our brand-new location at the Holiday Inn London Heathrow, Bath Road, UB7 0DQ. Our team look forward to welcoming you there."
The Budget car rental operation is also moving to the Holiday Inn, as it shares the same parent company.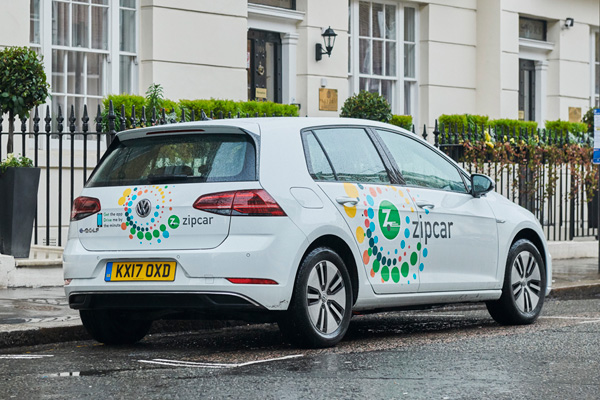 What is happening with Zipcar Flex?
A few readers asked what was happening with Zipcar Flex, since Zipcar is owned by Avis Budget Group.
We've covered Zipcar Flex a few times, because Rhys loves it. It had become his favourite way to get to Heathrow, as this review showed.
Zipcar Flex, if you're not aware of how it works, is an extra service offered by the Zipcar car share club.
Most people in London will have seen parking bays marked 'Car Club Only', often containing a Zipcar-logo'd vehicle. In return for a modest hourly rate, you can rent these cars via the Zipcar app and return them to their parking spot at the end of the trip.
Zipcar Flex is more flexible but more random. In certain London council areas, Zipcar Flex vehicles can be parked in any street parking bay. You don't take the car back to where you got it from. You open the app, hopefully find a car near where you are, book it and then drop it in a street parking bay at your destination. The only rule is that the destination also needs to be in a local authority area that supports Zipcar Flex.
When Heathrow Airport adopted Zipcar Flex, it meant that you could pick up a car from near your house and drive directly to the Terminal 5 short stay car park. You dropped the car in one of the Avis / Zipcar bays and that was it. As our review showed, Rhys could get from South London to Heathrow in an an hour for £19 compared to taking 90 minutes and three different trains by public transport.
Zipcar Flex also worked in reverse, of course. You could get off your aircraft, walk into Terminal 5's short stay car park and jump in a Zipcar, as long as you lived in a Flex drop-off area.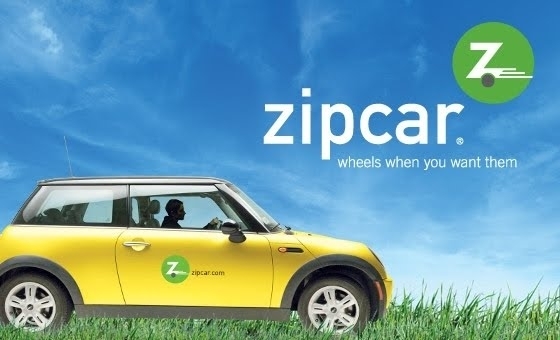 What is changing with Zipcar Flex?
I spoke with Avis this week and they confirmed that Zipcar Flex pick-up and drop-offs are moving to the Holiday Inn on Bath Road. You can take the shuttle bus from there to the terminal.
Avis is very positive about the move, even though it is less convenient for customers:
Avis, Budget and Zipcar will have 120 spaces at the Holiday Inn compared to just 48 in the Terminal 5 car park
There will be 40 Electric Vehicle charging points, which were not possible in the Terminal 5 location
Vehicles will be washed onsite and will not need to be moved when being put into storage, reducing vehicle movements around the airport
The restaurant and cafe in the Holiday Inn will serve Avis and Zipcar customers who want a drink or snack before or after their rental
The Zipcar Flex move happens on the same day as the Avis and Budget move – 1st April 2022.