Top tips for anyone with two British passports
Links on Head for Points may pay us an affiliate commission. A list of partners is here.
We recently published a guide to getting a second British passport for business reasons (click here) written by reader Chris. It is a helpful overview of the application process and rules and proved very popular.
After that article was published, another reader – Ross – reached out with some of his top tips for holders of two British passports. As you will see below Ross has extensive experience of holding two passports. It makes a good companion piece to Chris' article so we thought it was worth sharing.
Over to Ross:
"I work for a UK-based multi-national company. My work takes me to many of our global markets, some of which are in tricky parts of the world. Aside from the hiatus caused by the pandemic, I also travel the Europe almost weekly to oversee the teams for whom I am directly responsible.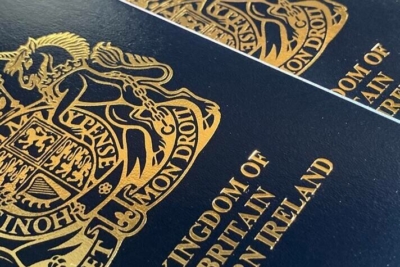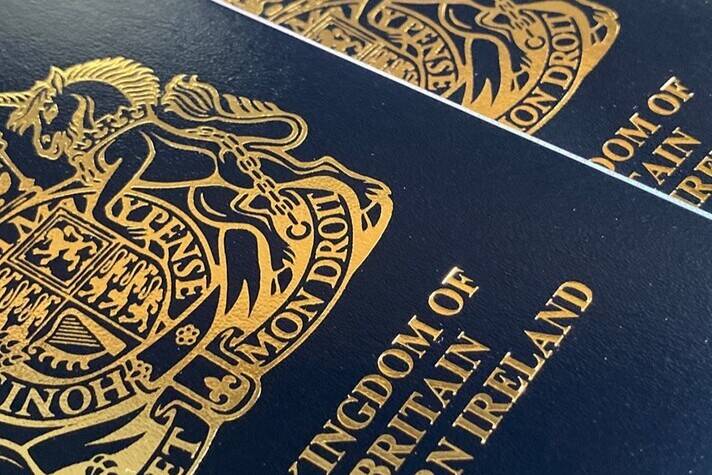 Submitting a passport for complex visas can take days or even weeks, and the lack of certainty about when it could be returned can be a problem. My travel pattern also risks my work travel to sensitive areas making some other work trips (and future leisure trips) more complex. For both of these reasons I have held, and renewed, two concurrent British passports for the past fifteen years.
When I read Chris' comprehensive article on the application process, I thought it might be useful to add some of the "dos and don'ts" that I have learnt for living with two passports over the past decade and a half. After all, the consequences of getting things wrong can be quite serious.
Is a second passport even legal?
As Chris pointed out, the ability to hold to concurrent British passports is not widely advertised. While in my business it is quite a common practice, the impression I get is that HM Passport Office has no desire for the holding of concurrent passports to become commonplace. It seems to want to maintain the procedure as a discretionary exception.
One downside of this approach is that the most common response that you will receive from people who discover that you have two British passports is almost universally: "Is that legal?" Many major countries do not offer the ability to hold concurrent passports, and while they understand that somebody may hold concurrent passports from different jurisdictions due to multiple citizenships, there is much less understanding about holding multiple British documents.
This is not a problem in the context of a light-hearted conversation at a Chipping Norton dinner party. It is a significant problem if you are trying to convince an angsty Kyrgyz border guard that you are not a spy in the small hours of the morning. This problem is exacerbated as there is no obvious official website or guidance from the UK government to show on your phone that explains that this situation is legal.
For this reason, there are a number of tips that will make your life significantly more pleasant.
Always exit and enter with the same passport
The golden rule of travelling with two passports is never to swap them while in a foreign jurisdiction. You should always enter and exit a country on the same passport. Entering and exiting on different British passports can lead to significant legal issues.
Exiting on a different passport – if it is not picked up on the border as you exit – can mean that you are never recorded as having left the country, and are recorded as overstaying your visa. This can lead to issues up to and including criminal investigation the next time you enter or transit the country. It is especially important that you have tight passport discipline at major transit hubs, especially when stopovers (and thus border crossings) are involved – i.e. a brief stopover in Dubai.
Those I know who have fallen foul of this rule have generally found it very difficult to correct the situation, and it has led to significant and long-lasting issues at major travel hubs. The UK government and its consulates are not always very supportive in such situations, on the basis that travelling with multiple concurrent British passports rather undermines the case for you needing multiple passports in the first instance.
Try not to travel with both documents at all
If at all possible, never travel with more than one British passport. It raises suspicions and risks among border guards and overseas authorities, it undermines the case for holding multiple passports and it increases the potential for confusion.
Replacing a lost second passport is also more complex than replacing a lost single passport. The HM Passport Office systems are all built to deal with single passport-holders, and sometimes struggle with even that.
There will, of course, be situations in which you need to travel with both documents. When I was assigned overseas for more than twelve months, I took both with me – the second passport in a sealed envelope among papers in my hand-luggage, which then lived in the safe in my apartment unless I needed it.
Have a passport strategy
There is no theoretical limit why you could not have more than two British passports, although the burden of proving necessity would be high. Even if you only hold two, things can get very complex very quickly, so it is important to have a passport strategy. Here is mine:
I applied for my second passport half-way through the 10-year validity of my existing passport. This is because renewals – which involve another letter from our Company Secretary or C-Suite – come around only every five years.
I always apply for jumbo passports, with 48 rather than 32 pages. This is partly because I don't want to fill a passport up with stamps (more common after Brexit) and thus break the cadence above, but also because if you are genuinely a frequent traveller, it would seem incongruous to order a thin one.
One of my passports is my "primary" or default passport. I use this everywhere I possibly can for most normal travel. This is the passport that is registered in my account with airlines, and the one I carry with me most of the time. For this reason, it also holds most of my e-visas, ESTAs, Global Entry, and similar for the US, Canada, and Australia.
The other passport is my "backup" passport. I use this just for necessities: when I need to submit it for some long-winded visa process, or when I am travelling to some tricky jurisdiction. This one has all my interesting passport stamps in it!
I differentiate my passports as much as possible. I have a small red circular sticker on the back cover of my secondary passport, and a small green circular sticker on the back cover of my primary passport. I have different passport photographs in each. This is to avoid picking up the wrong document and ending up unable to fly, or in hot water with immigration authorities.
Other people who book travel on my behalf (my wife, my PA) know about the situation, and know that the default passport should be used in almost all cases.
Having a second British passport is not cheap. You are obviously doubling your application and renewal fees, and if you need to apply for ESTAs or similar on multiple passports, it can quickly add up. Nor is it a process that is without risk.
The ideal scenario for any traveller is simplicity, so perhaps in a perfect world a second passport would be a contingency that you never need. However, with the tips above it can be a very useful tool for the frequent traveller when used wisely.