Shangri-La Circle launches today, replacing Golden Circle – what has changed?
Links on Head for Points may pay us an affiliate commission. A list of partners is here.
The Shangri-La hotel group, which also includes the Traders, Hotel Jen and Kerry chains, has launched its new loyalty programme today.
The old 'Golden Circle' scheme has been retired, to be replaced by 'Shangri-La Circle'. Details are on the Shangri-La website here.
The key thing you need to know is that Shangri-La Circle will have revenue based redemptions.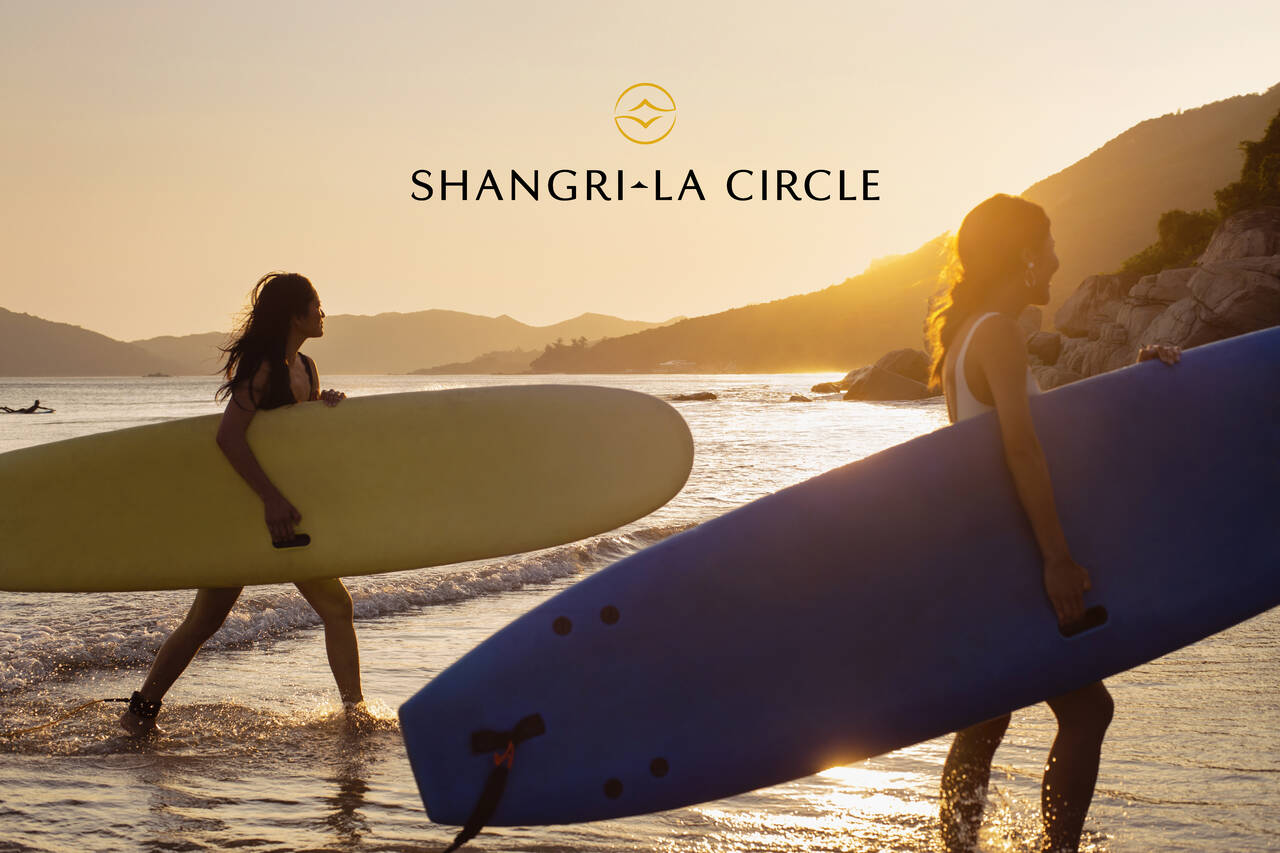 How will Shangri-La Circle redemptions work?
From today, it will be very easy to redeem Shangri-La Circle points for hotel rooms. Not that this is necessarily good news ….
You will receive US$1 off your bill for every 15 Shangri-La Circle points you redeem. You can pay for your room either entirely or partially with points. There are no reward charts or category tables.
HfP doesn't like revenue based redemptions. Revenue based redemptions kill off all elements of 'outsize value' and 'gamification' in a programme. It is likely to lead to lower engagement by members, primarily because there is no point (sic) in building up a large balance now.
Going forward, you might as well spend your Shangri-La Circle points as soon as you earn them. In fact, you probably should spend them as soon as you earn them in order to avoid any future devaluations.
The only upside of the move to revenue based redemptions is that there are, obviously, no blackout dates. Any room which is available for cash can be booked, in whole or part, with points at the rate of US$1 per 15 points.
This is a big devaluation for F&B redemptions
For food and drink redemptions, which are already revenue based, this is a big devaluation. You used to get US$25 for every 250 points you redeemed. From today, 250 points will only get you $16.66 off your bill.

How do you earn Shangri-La Circle points?
Earning points is also very simple. You will receive 1 point for every US$1 you spend, excluding taxes. This means that the new programme gives you a fixed (1/15) 6.66% return on your pre-tax spending.
Jade members will receive a 25% status bonus whilst Diamond members will receive a 50% status bonus, taking their return up to 10%.
Have a think about what this means. If you have no Shangri-La status, you get 6.66% of what you spend back in points. Book via Hotels.com, on the other hand, and you'd get 10% of your spending back via Hotels.com Rewards (review here). Where's the value in being loyal, unless your room is cheaper for booking direct or you will receive status benefits?
There is a launch promotion running from today
Shangri-La is launching Circle by offering a 'welcome bonus' to new and existing members.
Between today and 31st July, you will earn bonus points based on the number of 'earn' transactions you have on your account. It doesn't matter if these transactions are from stays, dining or merchandise purchases via the app.
3 transactions = 600 bonus points = $40 value
4 transactions = 900 bonus points = $60 value
5+ transactions = 1,500 bonus points = $100 value
If you are a new member of Circle, you will receive 300 bonus points after your first 'earn' transaction between today and 31st July. These are worth $20.
This is on top of the 600 – 1,500 bonus points you will earn if you complete 3-5 transactions during the period.
What is happening to status levels?
The new Shangri-La Circle programme has four tiers:
Gold (entry level)
Jade (20 nights or 6,000 tier points)
Diamond (50 nights or 15,000 tier points)
Polaris
Polaris is a strictly 'invite only' level for a few hundred selected top customers, so don't worry about that.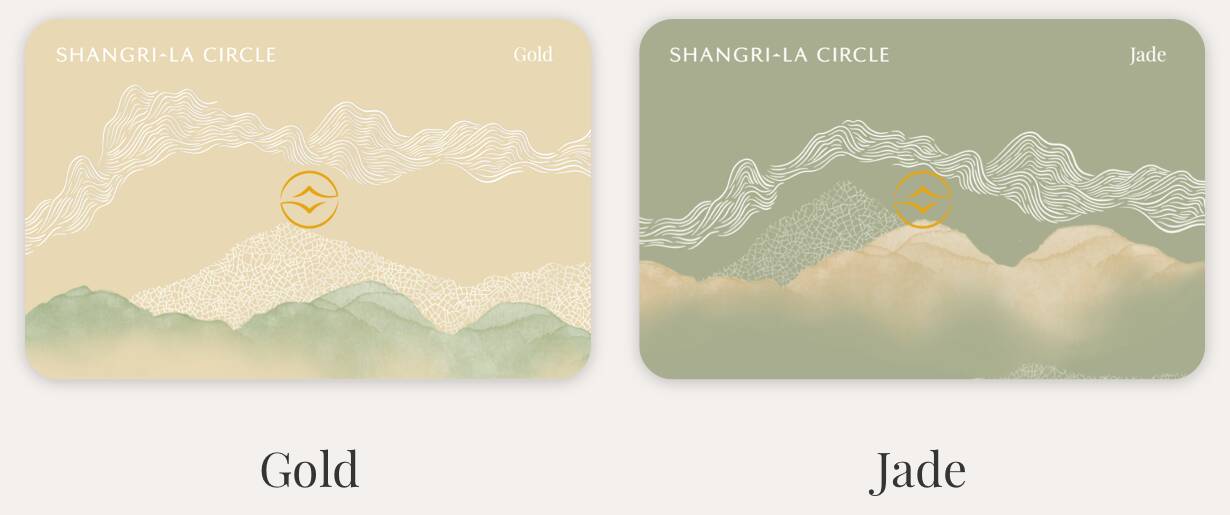 Note that it is no longer possible to earn status via stays, just nights or tier points.
All nights and spend you have done from 1st January 2022 will be counted towards your 2022 target even though the new programme only launches today.
What are the benefits of Shangri-La Circle?
I won't run through the benefits in detail because Shangri-La Circle is not a programme where most of our readers focus.
Looking at the list of benefits, I wanted to highlight these:
it will now be possible to transfer Shangri-La Circle points to other people
family memberships will be available
you will be able to earn points on up to three rooms per night, and points from all three rooms count as 'tier points' towards status
you can earn and spend points when eating or shopping at participating hotels, even if you are not a guest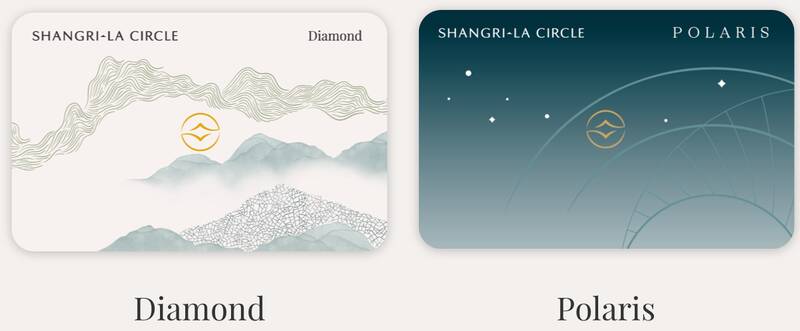 'milestone rewards' will be introduced to give you additional benefits as you progress towards higher tiers, starting at 10 nights
the weird 'upgrade to the next room within the same category' policy for Jade and Diamond members remains, meaning you don't really get an upgrade at all
Diamond members will receive Club Lounge access where available
Jade and Diamond members will receive free breakfast
early check-in and late check-out privileges remain for Jade and Diamond members – a hugely impressive 8am check-in and 6pm check-out for a Diamond
Conclusion
To be honest, I don't know enough about the old Shangri-La redemption chart to know if the move to a '15 points per US$1′ revenue based model will leave you worse off or not when booking rooms. Even if the average redemption value is the same, you will be worse off if you only redeem your points when you see a 'sweet spot' to get outsized value.
It is, clearly, a big devaluation if you used to spend your Shangri-La Circle points on food and drink. Instead of getting 10 US cents per Circle point, you will now only get 6.66 cents.
What I do know, because it is the logical conclusion of the change, is that there will no longer be any opportunities for outsize value room redemptions. There is also no benefit in building up your points balance. 'Earn and burn' should be your mantra going forward.
I find the other programme benefits decent, especially the early check-in, late check-out and breakfast benefits for Jade members which kick in at just 20 nights. It's a shame that American Express dropped Jade status as a Platinum card benefit last year.
You can learn more about the new programme on the Shangri-La website.
---
Hotel offers update – March 2023:
Want to earn more hotel points? Click here to see our complete list of promotions from the major hotel chains or use the 'Hotel Offers' link in the menu bar at the top of the page.
Want to buy hotel points?
Hilton Honors is offering a 100% bonus when you buy points by 9th May. Click here.
Marriott Bonvoy is offering a 40% bonus when you buy points by 3rd April. Click here.