NEW: Earn and spend Avios with Virgin Australia!
Links on Head for Points may pay us an affiliate commission. A list of partners is here.
There is great news for anyone planning a trip to or around Australia, with the announcement that Virgin Australia will become an Avios partner.
The arrangement will kick in from later this year, possibly as soon as July. You will be able to earn and spend Avios on Virgin Australia flights from that date.
The deal has been struck with Qatar Airways, not British Airways, so you will need to have a Qatar Privilege Club account to take advantage of this.
What have Qatar Airways and Virgin Australia agreed?
Qatar Airways – which adopted Avios as its loyalty currency earlier this year – has announced a new strategic partnership with Virgin Australia.
This is a wide ranging agreement:
You will be able to earn Avios (in Qatar Privilege Club) when you fly with Virgin Australia
You will be able to spend Avios (in Qatar Privillege Club) on Virgin Australia flights
If you have Qatar Airways elite status you will be able to use Virgin Australia lounges
If you have Virgin Australia elite status you will be able to use Qatar Airways lounges
Other elite benefits (extra baggage allowance, priority check-in, priority boarding and priority baggage delivery) will be offered on a reciprocal basis
How does this fit with Qantas and its oneworld alliance membership?
That's a good question.
Qatar Airways and Qantas are, of course, both members of the oneworld alliance. You can already redeem Avios via Qatar Privilege Club (and of course British Airways Executive Club) for flights on Qantas and – which not bookable online on ba.com – QantasLink.
It is odd that there are no apparent competition concerns about Qatar Airways having partnerships with both Qantas and Virgin Australia. Oddly, if you live in Australia it would make sense to ditch Qantas Frequent Flyer and Virgin Velocity and credit all of your flights to Qatar Privilege Club. This would allow you to earn status credits from both airlines.
(This is the equivalent of Qatar Airways hypothetically striking a deal with Virgin Atlantic, and letting you earn status in Qatar Priviliege Club from both British Airways and Virgin Atlantic flights. It's hard to see the regulators allowing that to happen in the UK.)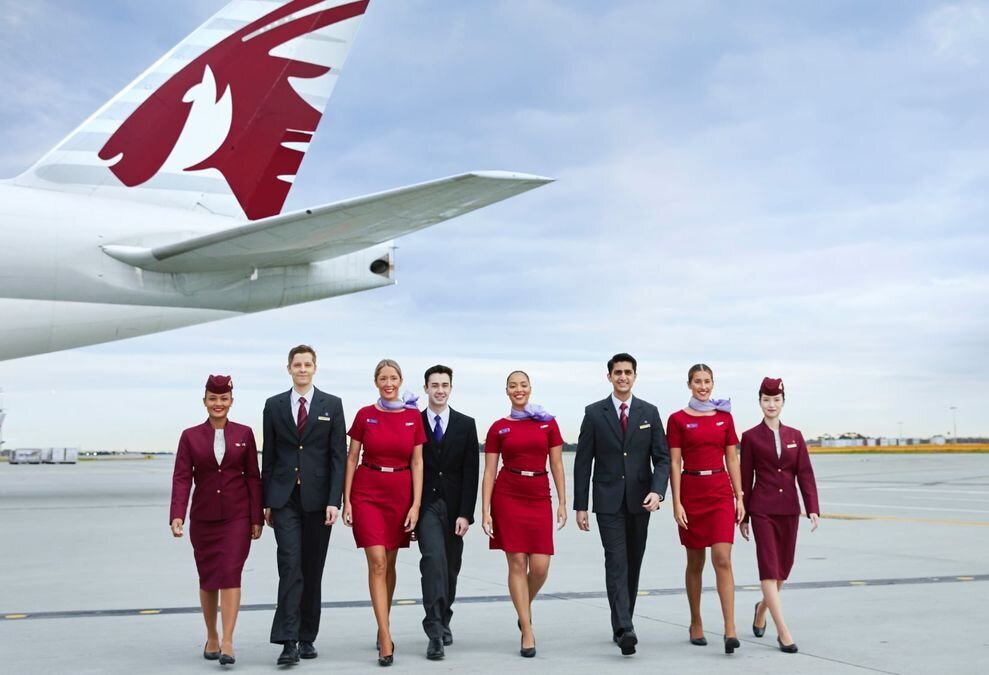 Virgin Australia also has an existing partnership with Etihad, dating back to when Etihad was a shareholder in the airline. This deal appears to be continuing for now. It also works with Air Canada amongst others.
What makes the deal more palatable, politically, is that Qantas has a very close partnership with Emirates, which of course is not in the oneworld alliance. This is why you can earn British Airways Avios and tier points when flying Emirates as long as you book under a Qantas flight number.
At the end of the day, these bilateral deals are becoming more important than the airline alliances. Delta Air Lines, for example, has taken equity stakes in a number of airlines, including Virgin Atlantic, without making them join the SkyTeam alliance.
It is very possible that we have passed 'peak' airline alliance. One thing you didn't see during coronavirus was a mad rush by the major unalligned airlines (Etihad, Emirates etc) to seek shelter by joining an alliance. If a global pandemic that devastates the industry isn't going to convert the hold-outs, it isn't clear what will.
When can I earn and spend Avios on Virgin Australia?
It could be as soon as July, but we will let you know.
Before you can do anything, you will need to open a Qatar Privilege Club account and link it to your British Airways account via the instructions in this article.
This will allow you to:
move Avios from British Airways Executive Club to Qatar Privilege Club, in order to book Virgin Australia redemptions
move Avios from Qatar Privilege Club to British Airways Executive Club, in order to move Avios earned from flying Virgin Australia into your BA account
Transfers are 1:1 in both directions, and are instantaneous.
The one thing that won't be possible is earning British Airways tier points from Virgin Australia. If you had a lot of Virgin Australia flying, you may want to consider earning status in Qatar Privilege Club – which would allow you to consolidate status points from Virgin Australia and BA / oneworld flights – instead of Executive Club.
You can find out more on the Qatar Airways website here.