You can now pay £6 to reserve the Club Aspire lounge in Heathrow Terminal 5
Links on Head for Points may pay us an affiliate commission. A list of partners is here.
Before it went into administration, independent UK airport lounge operator No1 Lounges had come up with a novel method of dealing with the low sums paid by lounge card scheme Priority Pass. It allowed members to guarantee entry for a pre-payment of £6 per person.
This was a smart move by No1 Lounges. It was pure additional profit for the company – it was taking in the same number of Priority Pass guests each day, but was receiving an additional £6 from many of them.
It was also good news for Priority Pass holders who were happy to pay £6 in order to guarantee lounge access. It was bad news for those who were not willing to pay, of course, but they could still take their chance on the door.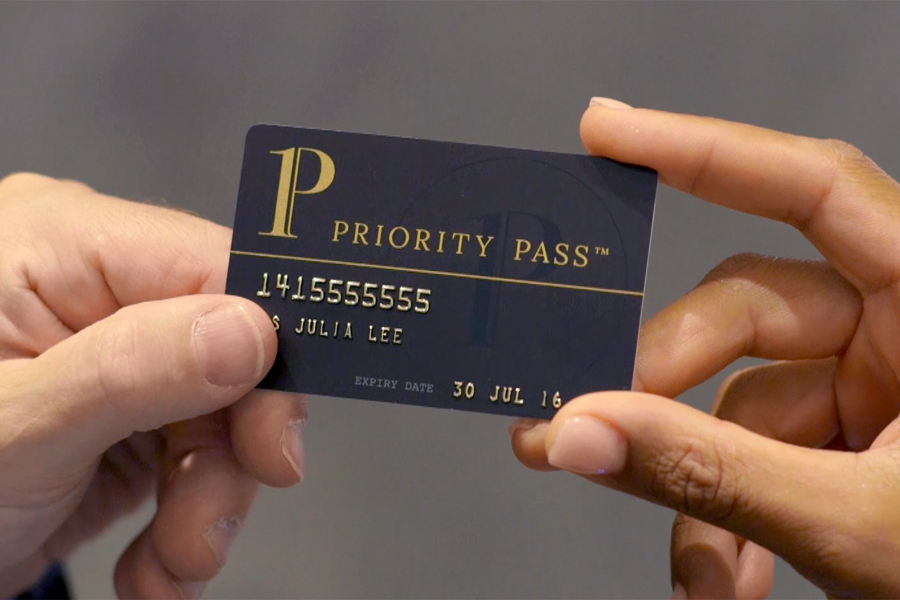 Ironically, the £6 fee was not enough to make Priority Pass visits viable given how little the lounge was paid per visit. In September 2020, No1 Lounges and Priority Pass ended their partnership.
Unsurprisingly, given the amount of debt that the business was carrying (it was a management buy-out) it was unable to survive the pandemic. Someone senior in the company told me that some airports were insisting on rent payments even though their terminals were closed ….
In June 2021, No1 Lounges was sold to a joint venture of Priority Pass's owner, Collinson, and ground handler Swissport. These partners already owned the Club Aspire brand.
(Confusingly, standard Aspire lounges, as opposed to Club Aspire, are solely owned by Swissport.)
No1 Lounges rejoined Priority Pass with the £6 reservation fee retained.
The Club Aspire lounge in Heathrow Terminal 5 can now be prebooked via No1
It seems that No1 Lounges and Club Aspire are now seeing a little more integration under their new shared ownership.
You can now pre-book a Priority Pass visit to the Club Aspire lounge in Heathrow Terminal 5 via the No1 Lounges website.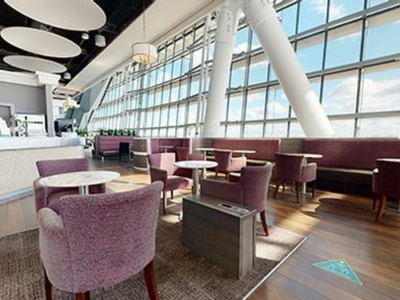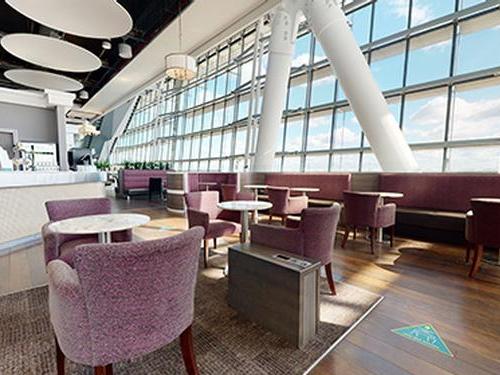 The reservation fee is £6 per person, the same as at No1 Lounges. You can reserve here.
You still need to show your Priority Pass or Lounge Key (the Mastercard World Elite scheme run by Priority Pass) card at the door.
Interestingly, pre-booking no longer appears to be available for DragonPass or Diners Club cardholders.
Which other lounges can be pre-booked?
This page of the No1 Lounges website lets you pre-book the following lounges:
Birmingham – No1 Lounge (£6), Clubrooms (£15)
Gatwick North – No1 Lounge (£6)
Gatwick South – No1 Lounge (£6), My Lounge (£6)
Heathrow Terminal 5 – Club Aspire (£6)
At Gatwick, your reservation fee also gets you fast track security access.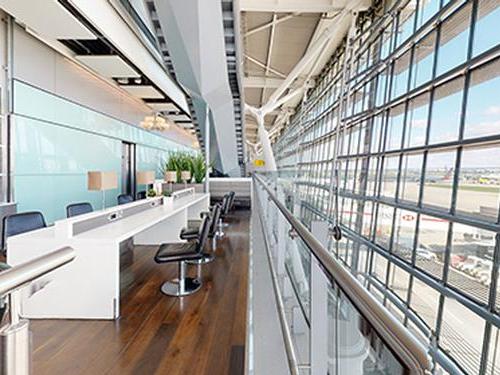 Is the Club Aspire lounge at Heathrow Terminal 5 worth visiting?
You can find all of the UK HfP airport lounge reviews by clicking here.
Specifically, our most recent review of the Club Aspire lounge at Heathrow Terminal 5 is here.
Personally, I don't like this lounge due to its poor design although it does what it can with the space it was given by Heathrow. I think Aspire should increase its footprint by bringing the entrance forward – there is plenty of space available.
A quick visit to the Plaza Premium lounge in the identical spot on the other side of the terminal shows what can be done – but Plaza Premium is not part of Priority Pass. You can access it with American Express Platinum by showing your Platinum card at the door. DragonPass is also accepted.
Useful links:
You can reserve your Club Aspire Terminal 5 lounge visit, or any other No1 Lounge, on this page of the No1 website.
You can find out more about the other No1 Lounges, and book them for cash if necessary, on their website here.
You can buy a Priority Pass lounge access card here.
You can receive a free Priority Pass (two free visits per year) with American Express Preferred Rewards Gold and a free Priority Pass (unlimited visits for two people plus two guests) with The Platinum Card from American Express.