Flybe drops Heathrow to Leeds Bradford for Newquay, launches nine new routes
Links on Head for Points may pay us an affiliate commission. A list of partners is here.
Flybe has been finalising its Winter schedules, set to start on 30th October and run until the end of March 2023.
There are a number of changes, with the launch of 9 new routes according to AeroRoutes:
Belfast City – Edinburgh, starts 15th December, 13 weekly flights
Birmingham – Aberdeen, starts 9th February, daily flights
Birmingham – Edinburgh, starts 24th November, more than triple daily
Birmingham – Glasgow, starts 24th November, 19 weekly flights
London Heathrow – Newquay starts 30th October, 12 weekly flights
Manchester – Newquay, starts 30th October, daily flights
Southampton – Edinburgh, starts 2nd March, daily flights
Southampton – Glasgow, starts 2nd March, daily flights
Southampton – Manchester, starts 2nd March, 12 weekly flights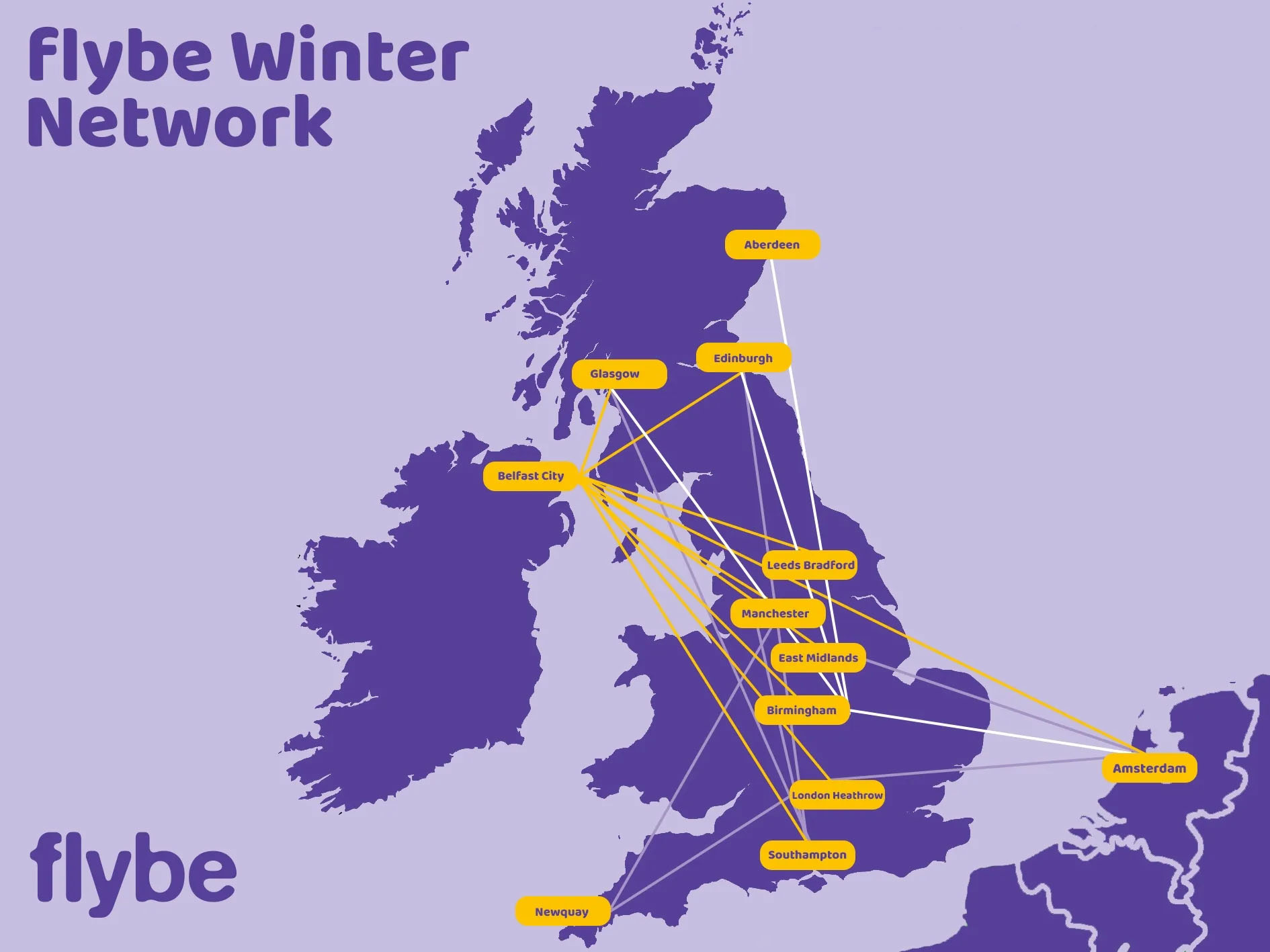 However, the most interesting news is that ….
Flybe drops Heathrow to Leeds Bradford in favour of Newquay
Flybe has decided to withdraw its direct flights from Heathrow to Leeds Bradford and replace them with direct flights to Newquay.
In a sign of just how poor yields were, the change is being made over the Winter season – starting on 30th October – which isn't exactly peak season for travel to Cornwall.
The flights will be double daily Monday to Friday, and will be joined by a daily link from Newquay to Manchester. The flight times are as follows:
BE801 departs Newquay at 06:35 and lands in Heathrow at 08:00
BE802 departs Heathrow at 08:45 and arrives in Newquay at 10:15
BE807 departs Newquay at 18:35 and lands in Heathrow at 20:00
BE808 departs Heathrow at 20:45 and arrives in Newquay at 22:10
The timings appear to be optimised for commuters heading from Cornwall to London. Flights departing Heathrow start at £54.99 whilst flights from Newquay are £39.99 – likely due to the cheaper costs of operating from Newquay.
Note that these flights are not being underwritten by the government under the public service obligation (PSO). The local authority in Cornwall was willing to subsidise flights to London by £125,000 per month, year round, to ensure air connectivity. This contract was picked up by British Airways and more recently Eastern Airways (flying from Gatwick) since the old Flybe went bust in 2020.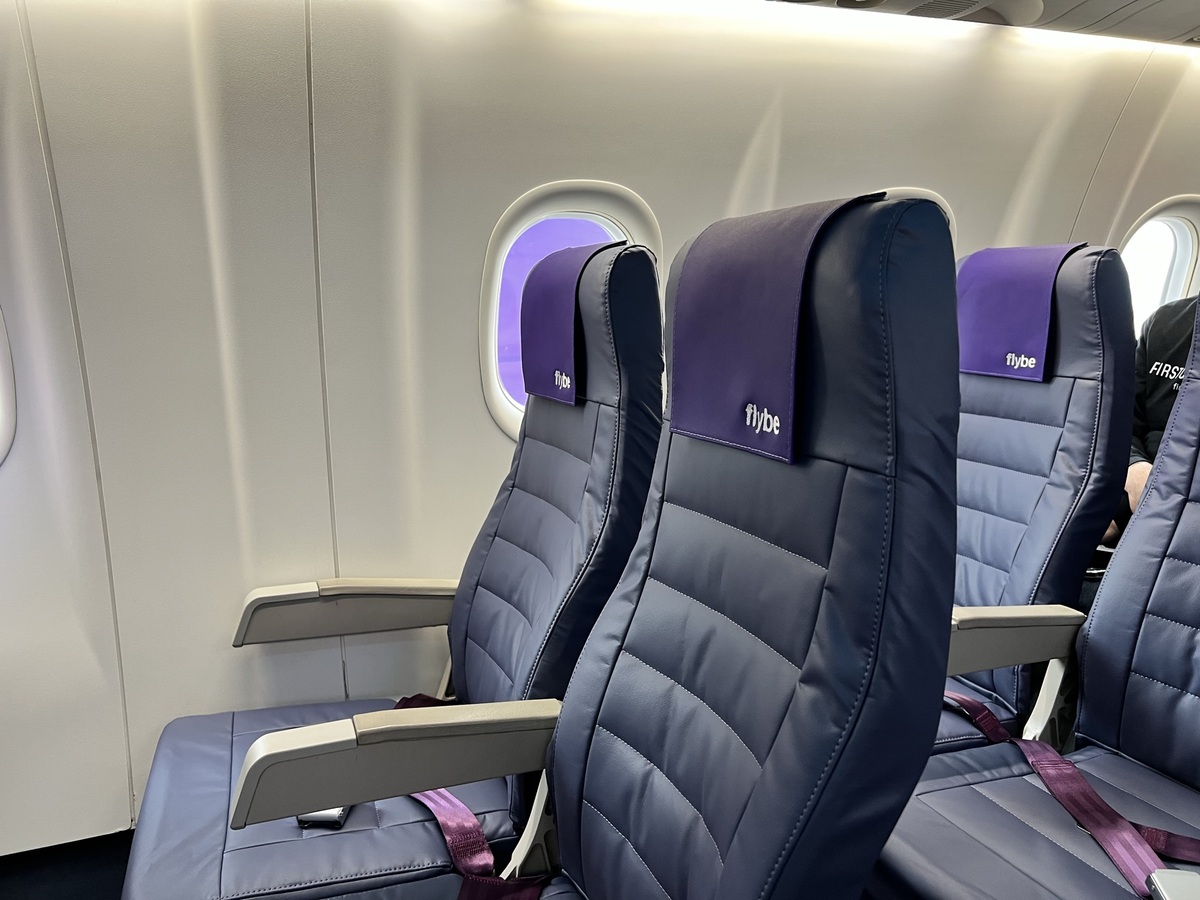 Flybe is the third airline to try services between London and Leeds Bradford in recent years and follows in the well-worn footsteps of bmi and British Airways.
In theory, it should have been easier for Flybe to make a go of it compared to British Airways thanks to its smaller aircraft. With the train clocking in at just over two hours to Leeds, however, it made little sense given the transfer time from Heathrow into London. Connecting from Flybe to a long haul flight was also difficult due to lack of through-ticketing.
Whilst making money from Newquay looks hard, it is possible that Flybe is being paid by a third airline to slot-sit, to stop the Heathrow slots being forfeited before their original owner can resume their full pre-pandemic service. This would effectively subsidise the service in a similar way to Eastern's PSO agreement.
Regardless, it does seem very bizarre that Winter flights to Newquay appear to be the most profitable option for Flybe.
Tickets are now on sale on the Flybe website here. You can read our review of Flybe's inaugural flight here.