Lounges, First Class, route resumptions – we chat with Cathay Pacific
Links on Head for Points may pay us an affiliate commission. A list of partners is here.
Cathay Pacific has had a harder time during covid than most other airlines, which is saying something. Pre-pandemic, it saw passenger traffic drop due to the Hong Kong protests, before it was totally walloped by Covid-19 and China's zero-covid policies.
The only thing keeping it alive was cargo revenue, which kept the airline within the top 20 flying last year. It's only in the past couple of months that the situation has started to ease.
Transiting through Hong Kong is now fairly straightforward, with entry into Hong Kong itself recently improving. Hotel quarantine is now a thing of the past, in favour of three days' 'self monitoring' with far less disruptive restrictions.
I recently spoke with Paul Johannes, the new Head of Marketing and Sales for Europe at Cathay Pacific. Formerly Global Head of Sales and based in Hong Kong, Paul joined the team in London last month.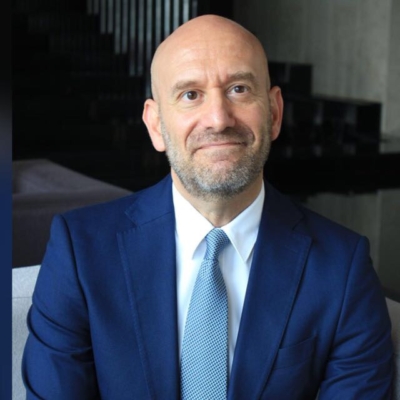 Cathay Pacific is back in business
The next few months will see Cathay Pacific expand quickly from the 9% of pre-pandemic passengers it carried in August to almost 30% by the end of 2022:
"What I can tell you is that with the latest news of the reopening that we will slowly be adding, rebuilding our network, evidenced by the fact that on Sunday I will be in Madrid to reopen that route. The following Saturday I'm going to be in Milan.

Slowly we'll see all the flights coming back. Time wise I can't give you an exact date as to when but what I can tell you that it's all about growth. We're in the midst of recruiting 4,000 frontline staff worldwide, including cabin crew, pilots, airport call centres. So we are back in expansion mode, but things take time, as you can imagine post-covid.

We're adding 200 pairs of additional flights in October. Japan has opened up and we're right in there. We're going to be flying back daily to Haneda. We've increased our flights on to Narita, Osaka, plus a whole bunch of other Southeast Asian destinations.

It's happening in Europe, it's happening everywhere. We are basically double daily on London. We're back at Manchester. We're flying Amsterdam, Paris, Frankfurt, Madrid, Milan. As of the next eight days, we're flying Tel Aviv.
By the start of the Winter schedules, at the end of October, Cathay will fly to:
London
Manchester
Frankfurt
Milan
Amsterdam
Paris
Madrid
Pre-covid the airline also flew to Dublin, Rome and Zurich, so we will have to see when (if) they return.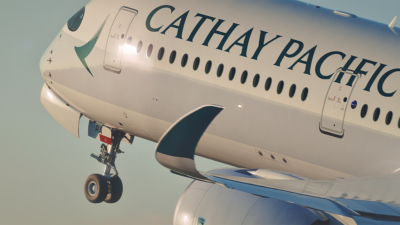 First Class cabins are here to stay
Earlier this month American Airlines unveiled its new business class cabins, ready to be rolled out from 2024. Crucially, it appears to have ditched its First Class cabin in favour of a 'business plus' model. This is similar to what Malaysia Airlines did, turning First Class into Business Studio, and what Virgin Atlantic is planning with its Retreat Suites business-plus front row seats on the new A330neo next month.
British Airways, meanwhile, is reducing the number of First Class seats in its cabins as aircraft are refurbished with Club Suite. Paul remains bullish on Cathay's First Class offering, however:
I think it depends on the route. I think it depends on the customer base that each airline is dealing with.

So for us we definitely are continuing with first class and depending on the route we will see it on on the routes that that we think our customer demands it on, and London – Hong Kong has traditionally been that.

It's about being customer centric. We want to make sure we've got the right aircraft with the right configuration and right product depending on the route and the customer demands.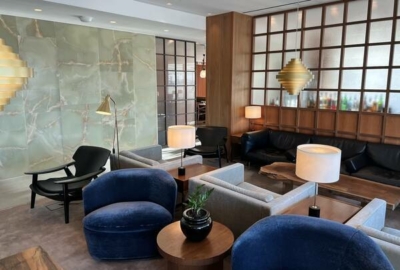 Cathay's lounge strategy
Cathay Pacific took an interesting tack with its lounges, and actually opened the Heathrow lounge in Terminal 3, which we reviewed here, before it was even resuming flights to London. Apparently it could still turn a profit just from other oneworld airlines using the lounge.
Paul wasn't able to comment, but he did note that:
"Right now, The Wing and The Pier lounges in Hong Kong are both open. And again there as you know, the demand comes, we'll start opening up the other lounges"
Improvements are coming at Hong Kong Airport, as well:
"Hong Kong Airport have just opened the third runway. So that kind of tells you the direction we're going, you know and we obviously will be part of that growth. And they've done a lot of work during the pandemic in the airport. So I think people who have been to Hong Kong before will see, you know, a very, very sleek interior in the airport, touchless, very digitised. It really looks nice."
How to redeem Avios on Cathay Pacific
Hong Kong re-opening and Cathay Pacific ramping up its flights to the UK and Europe mean that you know once again have more options when redeeming Avios to East Asia.
Historically, Cathay Pacific has offered a saving in taxes and fees versus British Airways, with even lower rates from European cities.
Our (pre-pandemic!) guide to redeeming Avios on Cathay Pacific is here.