Star Alliance is finally launching its credit card …. in Australia
Links on Head for Points may pay us an affiliate commission. A list of partners is here.
Back in May, Star Alliance – the grouping of 26 airlines which includes Lufthansa, SWISS, Austrian, United, Singapore and Thai amongst others – announced innovative plans for an alliance-wide credit card.
We thought that the UK would be ideal place to try it, because this is a country where many Star Alliance carriers fly but where none have a home base. There are also no Star Alliance airlines with their own co-brand card here.
We were wrong, however …. the Star Alliance credit card is launching in Australia.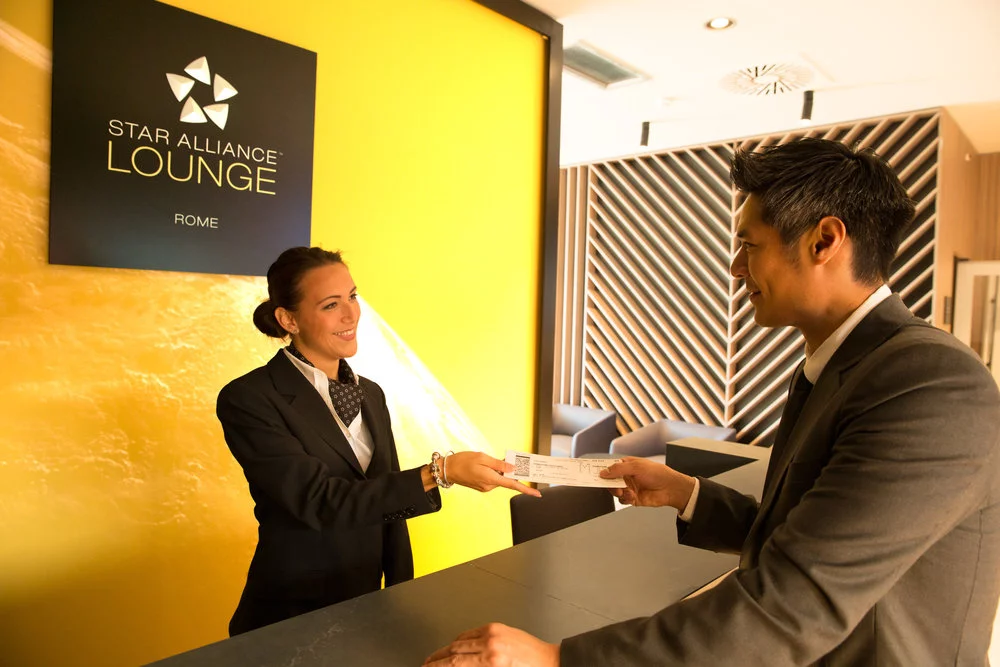 You have to give Star Alliance credit here, because this is a very novel product which must have been hugely complex to put together. Whether it is worth getting is a different question.
Singapore Airlines let the cat out of the bag by posting a link to the new HSBC Star Alliance credit card on its website, although it has now been removed:
Australia has interchange fee caps, so Europe could copy this
What is interesting about launching this card in Australia is that, like Europe, there are strict caps in place on credit card interchange fees.
Australia is slightly more lenient than Europe in terms of what card issuers can charge, but it is still just a fraction of what is available in other markets. This means that, if the card works in Australia, it is a model that could be rolled out to Europe.
Smartly, because the interchange fee cap restricts the pot that is available for 'buying' reward miles, there is a strong focus on status benefits.
What will the Australian Star Alliance credit card offer?
The annual fee will be A$450 (£250) but the first year is free
It will be a Visa card issued by HSBC
There does not appear to be a sign-up bonus of points but ….
You will get Star Alliance Gold status when you spend A$4,000 (£2,250) in your first year. Whilst the Singapore Airlines website talks about giving you this in its KrisFlyer programme, it isn't clear if you can choose between Star Alliance programmes.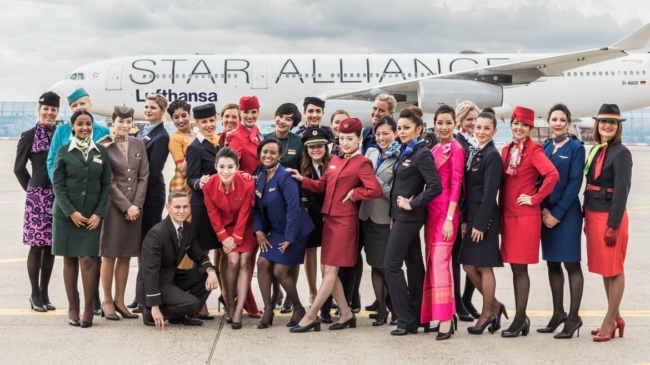 You will renew your Star Alliance Gold status in future years if you spend A$60,000 (£34,000) per year. Those who already have Star Gold can take 40,000 bonus points instead.
You will earn 1 Star Alliance point per A$1 (55p) on your first A$3,000 of monthly spend, dropping to 0.5 miles per A$1 beyond that
You can credit the points to any Star Alliance programme. It isn't clear how often you can change your nominated scheme.
The transfer rate is NOT 1:1. For Singapore Airlines KrisFlyer, it will be 1 Star Alliance point to 0.8 KrisFlyer miles. This will presumably lead to interesting arbitrage opportunities.
What is interesting about the choice of Australia is that it is not exactly a hot bed of Star Alliance activity. Apart from Singapore Airlines and Air New Zealand, I'm not sure that there is a whole lot going on. This is why I always assumed that the United Kingdom would be the launch market as the majority of Star Alliance carriers do fly here.
As a first year offering I think this looks pretty strong. There is no fee in Year 1, and for spending just £2,250 you will have top tier Gold status across Star Alliance, which includes full lounge access. You would probably be able to leverage this, through status matches, to top tier matches with other airlines.
Would this card work in the UK?
Potentially, yes.
I have, for many years, been advocating for an increased focus on status benefits from loyalty credit cards.
As well as making financial sense for issuers, given the cap on interchange fees, it also reflects the fact that miles and points are relatively easy to pick up these days. Earning 1,000 – 2,000 miles per month from a credit card does not necessarily move the needle much, but status is a different matter.
(I have become very fond of my Marriott Bonvoy American Express card. The 15 elite nights it gives each year mean that I retain Platinum status with 35 nights, which is manageable, instead of 50 nights, which realistically isn't. They also count towards lifetime status. Throw in the regular Amex cashback offers at Marriott hotels, which are better than those offered on other Amex cards, and the £75 annual fee is money well spent.)
Are there a lot of people in the UK willing to pay £250 per year for a credit card which gives them Star Alliance Gold status for spending £34,000 per year? There aren't 100,000 of them, no.
However I think it would attract a following and – importantly – those people would be inclined to move more travel to Star Alliance once they had their Gold status. This extra carrot would allow the credit card to operate at breakeven or even lose money if the alliance felt it would benefit from extra flight bookings.
I can imagine British Airways getting very nervous if Star Alliance started dishing out Gold cards after just £2,250 of spend in your first year, especially if there was no card fee in Year 1. Because there are four Star Alliance business class lounges in Heathrow Terminal 2, it wouldn't necessarily lead to massive overcrowding either.
HSBC would also be a suitable potential issuer in the UK. It already has the IT required to handle miles and points transfers for its HSBC Premier credit cards, and it would not necessarily cannibalise its existing £195 HSBC Premier World Elite credit card. Let's see what happens.