Bits: 30 Nectar points (19 Avios) per £1 at eBay TODAY, Virgin Atlantic won't grow in the regions
Links on Head for Points may pay us an affiliate commission. A list of partners is here.
News in brief:
Don't forget the eBay / Nectar 'power hour' at noon
For the second year running, the best Black Friday travel deal may actually be over at eBay.
Between noon and 1pm today (Friday) you will earn 30 Nectar points per £1 spent at eBay. This converts to 19 Avios per £1. If you value an Avios at 1p, it's a 19% rebate.
Here's the small print, based on last year:
you MUST register in advance
you only earn the bonus on the first £300 you spend. Your Nectar earning will be capped at (£300 x 30) 9,000 points which would convert into 5,625 Avios.
there is a £10 minimum spend
you only earn the bonus on ONE ITEM
only 'Buy It Now' items will qualify
Don't leave it too close to 1pm. Some readers had issues last year when, buying at the last minute, eBay decided that they had booked the transaction just after 1pm even though the customer pressed 'buy' shortly before.
The registration link should be on the eBay home page is here. If not, it may be on on this special eBay / Nectar page which is the same page you need if your Nectar and eBay accounts are not linked.
If you can't see a registration link above, look in the Nectar app or the Nectar website (log in required).
And remember …. don't buy anything after 12.55 if you want to be certain of getting the bonus.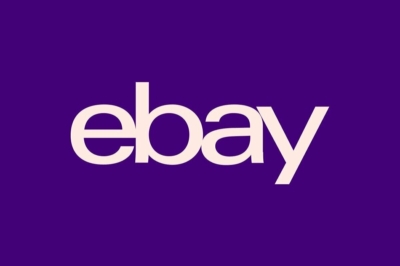 Virgin Atlantic 'won't be expanding further in the regions'
Shai Weiss, the CEO of Virgin Atlantic, gave the key note speech at the Airlines 22 conference in London on Monday which I attended.
Much of the day was spent on discussions which are not core HfP material – primarily over sustainable aviation fuel and regular kickings for Heathrow. Heathrow's CEO will have taken note as he was also a speaker!
What is worth covering here is what Shai Weiss had to say about Virgin Atlantic's position from the UK regions.
The bottom line is that, following the closure of the Gatwick operation, Virgin Atlantic is focusing on routes where it can benefit from connecting traffic, either from another Virgin Atlantic flight or a partner. This means, effectively, Heathrow.
Shai said that only 10% of passengers at Gatwick had been transferring to or from another flight. Moving all London departures to Heathrow had led to substantial improvements in efficiency and sharply lower costs.
What about Virgin Atlantic flights outside London?
Manchester is safe. It has a catchment area of 20 million people and point-to-point traffic can still work.
The good news is that Virgin Atlantic is planning, in time, to get its Manchester operation back up to its pre-pandemic level. (The Clubhouse lounge at Manchester had been pushed back to 2024 last time I asked about it – the space is already sitting there ready for fitting out.) The bad news is that it is unlikely to grow beyond this.
The news is worse for other cities where Virgin Atlantic has run flights in the past, such as Belfast, Edinburgh and Glasgow. Whilst Shai sees value in running Summer services to, mainly, Orlando, there doesn't seem to be the ambition to do more.
A key point he made – which is difficult to argue with – is that the transatlantic partnership with Air France and KLM already gives the Virgin / Delta / Air France / KLM JV unrivalled regional reach.
Last time I counted, KLM flew from 16 other UK airports apart from Heathrow, from Inverness to Bristol, all of which are included in the transatlantic JV if you are heading eastwards.
If you book a KLM flight from Humberside to Amsterdam to New York, this is (from an economic point of view) a Virgin Atlantic flight, and Virgin gets roughly the same % of your money as it would on a direct Virgin Atlantic flight to New York. You will also earn Virgin Flying Club tier points and Virgin Points.
Shai was also keen to stress his willingness to explore new connectivity options. This isn't hugely practical at Heathrow – there are few domestic flights into the airport apart from those operated by British Airways, and none use Virgin's Terminal 3 as it cannot process domestic arrivals.
I'd see this as more of an option for Manchester, especially if the 'new' Flybe succeeds. Virgin Atlantic was, of course, part of the consortium that tried to rescue the 'original' Flybe, in part to provide feed to its regional flights.