Review: the Currensea travel money card – a low-fee way to spend abroad
Links on Head for Points may pay us an affiliate commission. A list of partners is here.
This is our review of the Currensea travel money card. Is it worth getting one? It is free, after all!
Currensea is an interesting new fintech company which I was introduced to by a reader a couple of years ago.
I wrote about it around 18 months ago. My thesis was that Currensea is as simple as hell – bordering on boring – and that this is a good thing.
Some readers disagreed. They felt that it was better to clog up your credit report with a separate 0% FX credit card for overseas use, or open a current account with a fintech to get a debit card with 0% FX.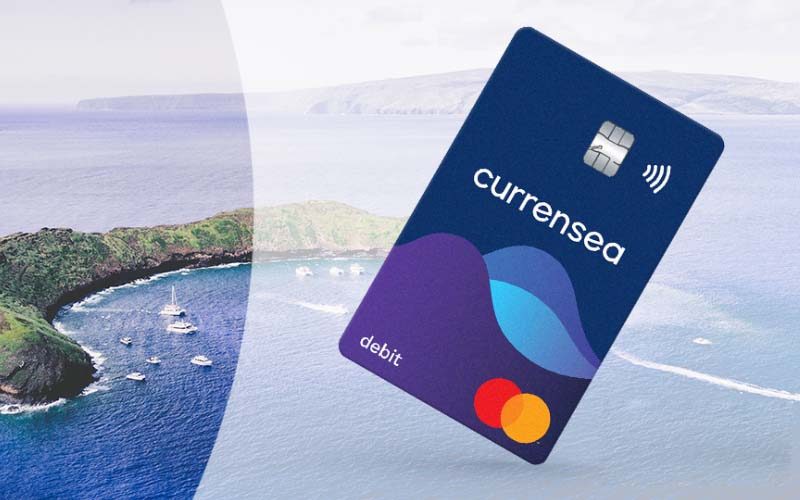 Perhaps I'm just getting lazy in my old age, but I can't be bothered with all that. I have found myself using it on most of my overseas trips this year so I do personally see value in it.
What is Currensea?
Currensea is simple enough that it passes my 'Can you explain it to your mate in the pub in 30 seconds?' test:
It is a free direct debit card to use abroad and which automatically recharges all purchases to your existing current account in Sterling, less a small 0.5% fee.
That's it.
You don't earn any airline miles or points for using it.
There is nothing to top-up or prepay. You simply spend as you would on a normal debit card and the money is taken from your current account – just without the usual 3% fee.
Oh, and Currensea is free to apply for, which also helps.
In fact, it is better than free. Using our semi-exclusive link here gets you a £10 credit when you spend £150 on the card.
There are also some interesting travel benefits if you choose a paid plan, but the free plan works fine for me.
Why would I want to get a Currensea card?
If you have a credit card offering 0% foreign exchange fees, then you don't need a Currensea card, unless you want free ATM withdrawals. You can stop reading now.
However, credit cards which offer rewards and charge 0% FX fees are few and far between. The only 'miles and points' options which offer a partial solution are the Virgin Atlantic credit cards which have 0% FX fees in the Euro zone.
Currensea IS possibly for you if:
you don't have a credit card offering 0% FX fees and do not want to impact your credit report by getting another credit card specifically to use abroad
you want a product which allows you to make £500 of foreign currency ATM withdrawals per month with no fees and only a minimal FX mark-up (there is a small fee beyond £500)
you want a product for you, your adult children, parents, partner or anyone else in your life who needs a simple, easy to understand payment card that will save them money when travelling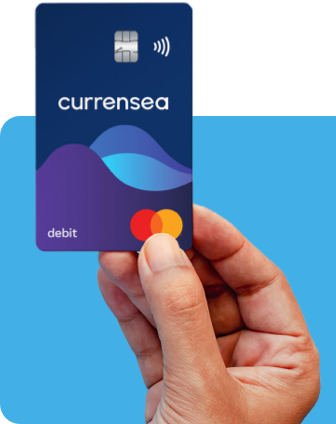 How does Currensea work in practice?
It is, as I said earlier, a very simple process. You use your Currensea card in the same way as your existing debit card.
You make your purchase or cash withdrawal in local currency (any currency, globally)
Your current account bank automatically confirms that you have enough money in your account and authorises the transaction
The transaction goes through at either the interbank rate or the Mastercard rate, depending on the currency. Currensea adds a 0.5% fee if you have the free card. There are no fees if you have one of their paid cards.
You get an automatic spend notification via the Currensea app, if you choose to install it
The money is taken from your current account a few days later
Here is an example. When I was in Prague last week I withdrew some cash from an ATM.
This is what you see in the Currensea app, which shows £345.95 scheduled to leave my HSBC account a few days later: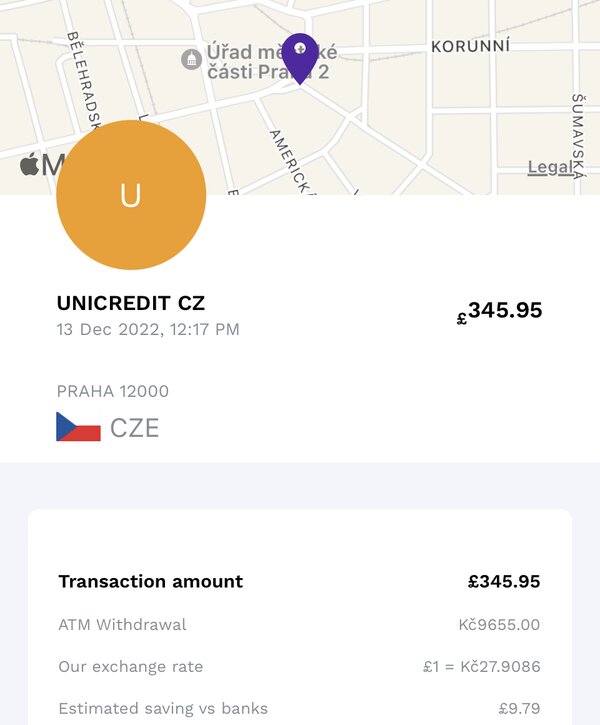 The exchange rate differential for the Czech Republic is actually higher than 0.5% because it isn't one of the 16 core Currensea currencies, which I list below. In this case it uses the Mastercard rate + 0.5% instead of the interbank rate + 0.5%.
A few days later, on the day specified in the original transaction confirmation, the charge hit my HSBC account like this:

What exchange rate does Currensea use?
Currensea offers 16 major currencies at the real (interbank) rate (EUR, USD, AUD, CAD, CHF, DKK, HKD, HUF, JPY, NOK, NZD, PLN, SEK, SGD, THB and ZAR) and an additional 164 currencies at the Mastercard rate, which is marginally away from interbank. On the free Currensea plan, you pay this rate plus 0.5%.
Note that, for the 16 currencies where Currensea uses the interbank rate, I am told that you will get a similar deal – even with Currensea's 0.5% fee – to using a 0% FX credit card which uses the Mastercard or Visa rate.
You can see Currensea's live exchange rate here if you want to compare.
Note that, unlike Curve, Revolut etc, there are NO 'weekend surcharges', 'top-up fees', 'fair use fees' etc etc. As I said at the start, this is a very simple and idiot-proof product with no hidden charges.
There are three versions of the Currensea card
The Currensea website is here. Whilst you apply online, it has an app which lets you monitor transactions on the go.
There are three products to choose from:
a free card (totally free, there isn't even a delivery fee) called 'Essential' which charges a 0.5% FX fee on purchases and ATM withdrawals
a £25 'Premium' version which has no FX fees, Hertz and Avis car rental benefits and a Preferred Hotels '5-for-4' deal
a £120 'Elite' version which has no FX fees, Avis 'President's Club' status, use of the 'Ten' concierge service, access to Mastercard's luxury hotel booking service (stays come with extra benefits) and LoungeKey airport lounge access (£20 fee per visit payable)
The £25 version is better value if you would spend over £5,000 per year on the card, but frankly I'd suggest getting the free card to see if you like it and then upgrading later.
Can you use Currensea at cash machines abroad?
Yes. You can withdraw up to £1,000 per month from ATMs outside the UK.
The standard 0.5% fee applies to the first £500 per month but there is an additional 1.5% fee above this. You can avoid this fee by making payments directly with the card rather than paying with cash, although obviously this isn't always possible.
The fees are lower if you have the Premium (extra 0.5% above £500 per month) or Elite (extra 0.5% above £750 per month) versions of the card.
Can you use Currensea in the UK?
The card is not designed to be used in the UK – and there is no logical reason to do so, given that you can use your exising bank debit card for free – but you can do so if you wish. There is a daily limit of £250, however. You cannot use it for ATM withdrawals in the UK.
Do I have protection for my purchases?
Currensea is a debit card, not a credit card, so you don't have the legal protection offered by Section 75. This is the same position you are in if you use Curve, Revolut or any other debit card, or indeed an American Express charge card.
You DO have Mastercard chargeback protection, which allows you to file a claim directly with Currensea. They will liaise with Mastercard for any disputed transactions and in most cases the coverage is very similar to section 75.
How to apply for a Currensea card
To apply for a Currensea card, you must have a current account with one of the following banks:
Barclays, Bank of Scotland, Coutts, First Direct, Halifax, HSBC, Lloyds, Nationwide, NatWest, RBS, Santander, TSB, Ulster Bank, Virgin Money
It doesn't work with any of the 'challenger' banks.
You apply here and it is a very simple process. You will need the sort code and account number for your current account to set up the direct debit.
When I applied, I had the card within three days. It is, as the images above show, a funky vertical shape. Activate it via the Currensea website or app and you're away.
Is Currensea worth getting? It might be
This is a fairly short article (by HfP review standards) because Currensea is a very simple product. The bottom line is that:
Currensea is free, if you choose the free 'Essential' plan – you don't even pay for postage
You can use it wherever Mastercard is accepted
On the free plan, you pay a fixed 0.5% FX fee on non-Sterling spend, seven days per week
The money is taken from your linked current account a few days later
Simple. If you, or someone you know, needs 'simple' then Currensea is worth a look.
There are, of course, 0% FX credit cards and current accounts with 0% FX debit cards which will save you a little bit more, but I personally find that it isn't worth the trouble. If you spend – say – £5,000 outside the UK each year then a standard credit card will charge you £150 in fees. Currensea will charge you £25. Is it worth getting a standalone credit card or another current account to save £25? Up to you.
You can find out more, and apply, on the Currensea website here. This link gets you £10 cashback after spending £150.
PS. Whilst I said that the card does not earn airline miles, this is not strictly true. There is a partnership with Singapore Airlines KrisFlyer which lets you earn 2 miles per £1 spent but pay the standard 3% FX fee when you spend. I would personally prefer to pay 0.5% and earn no KrisFlyer miles, but if you can reclaim all of your overseas spending then this would be interesting.