I chat to Robert Sinclair, CEO of London City Airport, about life post-pandemic
Links on Head for Points may pay us an affiliate commission. A list of partners is here.
Earlier this week, London City Airport invited us to Antwerp courtesy of Luxair's new non-stop service between the two airports, which you can read about here.
Also on the flight was Robert Sinclair, the CEO of London City Airport. Robert has been at London City for just over five years now, but the Kiwi native started his aviation career at Auckland Airport before doing a ten year stint at Bristol Airport.
Robert and I spoke about the airport's current planning application, his airport master plan, and how he sees 2023 playing out. I also had a chat with Anne Doyere, the airport's Aviation Director, who is responsible for route development.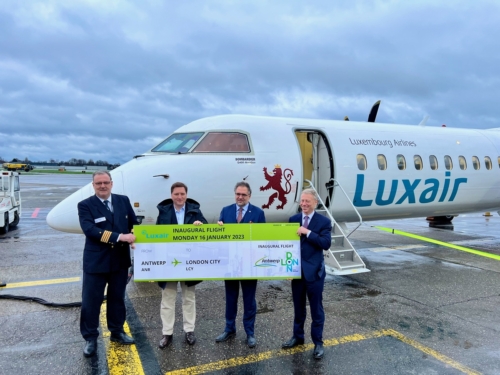 London City is already making some improvements to the terminal building which should be complete by the summer. Changes include rolling out next-generation CT security scanners in all lanes, which will let you keep liquids and electronics inside bags. (Teesside International just beat London City to become the first UK airport operating 100% with next-gen scanners.)
Once through security, there are going to be a couple of larger retail and dining options, including a bigger WH Smiths (already complete). Duty Free will be expanded, as will two restaurants.
The £12 million scheme will rejig the layout of the terminal without extending its footprint in order to increase seating by 30% to 950 seats. It should all be ready by the summer, with works being carried out in stages to ensure the airport can continue operating efficiently throughout.
That will all be necessary as London City Airport hopes to grow passengers by roughly 50% over the next decade or so. The current planning application, which has been submitted to Newham, proposes an increase to 9 million passengers annually, extending Saturday flights until 6:30pm and adding a few more early morning departures between 6am and 6:30am. The airport will maintain the existing cap on the number of overall flights.
I asked Robert about current and forecast passenger volumes:
"I expect we will bounce back to those pre-pandemic levels in the next couple of years. We were at 5.5 million in 2019 and we had 3 million passengers in 2022, which we're applying to increase to 9 million by 2031.

3 million last year was about our expectation. Last year was a bit of a difficult one with expectations because this time last year we were still in the depths of Omicron. It wasn't until mid February that they lifted restrictions, and when they did lift them they did so very quickly.

So we had an expectation of things returning to normal, which thankfully they did quite quickly. I have to say 3 million was at the upper end of expectations given how 2022 started, it could have been much worse as we saw in 2020 and 2021.

I think returning to pre-covid numbers is going to be another couple of years away, it won't be this year. It could be next year, just depends, if not then certainly by 2025. So another year or two.

There's plenty of evidence from historical crises that travel is very resilient. People give up a lot of things – whether it's a new TV, new car, or an extension to their house – before they give up on their holiday. People associate travel with being really discretionary, and I'm not sure whether it really is. And certainly it's an element of London being quite strong in particular."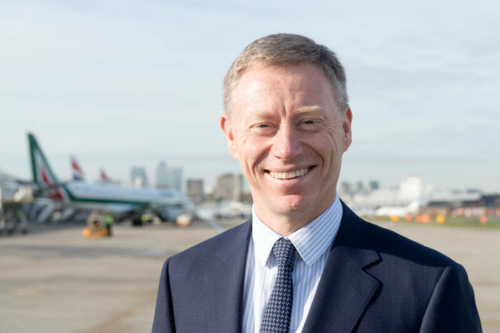 Will business travel ever fully return?
We often think of London City Airport as a business airport thanks to its proximity to Canary Wharf, but as it turns out the airport actually splits fairly equally between business and leisure:
"Business travel is bouncing back. Our September numbers were 53% business which actually for us is surprisingly strong. And for many who were speculating if business travel would get back to normal it has, and quite quickly.

Overall, pre-covid, annually we were 53% leisure and 47% business, so slightly more leisure which surprises a lot of people, but it's very dependent on the month and the recovery from covid has been very leisure led.

If we compare September 2022, the proportion of business was actually higher than it was in September 2019."
What destinations or airlines do you think are currently missing from LCY and would you be keen to attract?
Anne said:
"There are routes that have not returned to our departure board since the pandemic like Warsaw, Munich and Lisbon, and we would love to work with an airline to bring them back.

Equally there are regional destinations (like Antwerp) that either do not have a direct link to London or are currently under-served. Routes like Strasbourg and Bremen. And we should not forget just how important regional connectivity is to the European and UK economies.

Beyond those, with the Embraer E195-E2 set to be certified this year, I do see potential in offering more connections from London City into Scandinavia and, of course, the already certified A220 can get to the Eastern seaboard of North America so we do hope the JFK service, but this time non-stop, can return one day."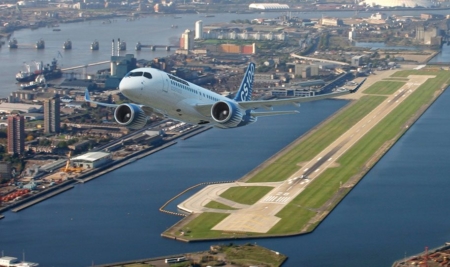 What opportunities does the A220 open for London City?
The smallest aircraft in Airbus' line-up, the A220 was developed by Bombardier as the C-Series before it was sold to Airbus following the Canadian company's financial difficulties.
Whilst we haven't seen this aircraft picked up much by UK airlines yet, it offers five-abreast seating in the 100 to 150 seat market. This is roughly the same size as Airbus' discontinued A318 but with more attractive economics and longer range, thanks to its efficiency.
I've flown the A220 a couple of times now thanks to SWISS, which tends to fly it to London City Airport, and it is a very comfortable aircraft to fly in. In many ways it is the A350 of the single aisle world! My hope is that we will eventually see these aircraft at BA CityFlyer ….
Over to Anne:
"The A220-100 can fly direct to NYC and we are confident we can attract the right carrier to operate this iconic route in the next few years. But not just New York, I do believe there is a market for business orientated, quick, convenient, non-stop services between LCY and other global economic and cultural hubs such as Istanbul, Tel Aviv and the cities of the Gulf."
Thanks to Robert and Anne for their time.