NEW: Spend and earn Avios on duty free at Doha's Hamad International Airport
Links on Head for Points may pay us an affiliate commission. A list of partners is here.
An interesting new way to use your Avios for a non-flight redemption has just launched.
You can now use your Avios to pay, in full or in part, for purchases at virtually every shop and restaurant at Doha's Hamad International Airport – over 170 of them.
In a radical move which is a global first, Qatar Airways will now award your Avios on cash flights TWO HOURS BEFORE DEPARTURE – allowing you to spend them in Doha during your transit!
To receive your Avios at check in before your flight, you need to be crediting your flight to a Qatar Privilege Club Avios account. If your flight is being credited to a British Airways or Iberia Plus Avios account, the points will turn up a few days later as they do now and so won't be available to spend immediately.
One interesting possibility here is to use the Avios earned on your first flight to upgrade your onward leg after your stopover!
You will also be able to earn Avios on virtually all purchases at Hamad International.
From a UK point of view, the only catch with all this is that your Avios need to be sitting in a Qatar Privilege Club account, or you need your British Airways account to be linked to your Qatar Airways one.
This HfP article shows how to link your Qatar Privilege Club and British Airways accounts.
How does the process work?
Full details are on this page of the Qatar Airways website.
This really is an incredibly slick process, and you can only dream of the day that British Airways could set up something like this. Of course, it helps when the airport, the duty free operation and the airline are under the same ownership!
As I noted above, you will receive your Avios around two hours before your flight departs if you are crediting them to a Qatar Privilege Club account.
During your transit in Doha – assuming you are in transit – you simply scan your boarding pass when buying anything in the airport. The cashier will instantly see how many Avios you have in your Qatar Privilege Club account, and you can choose to use some or all of them towards your purchase.
(If you are crediting your flight to British Airways Executive Club or another programme and your Qatar Privilege Club number is not on your boarding pass, you can show your Qatar Privilege Club membership card on your phone instead.)
You earn Avios in the same way – scan your boarding pass to bring up your Qatar Privilege Club account number, or have your membership card scanned.
For security reasons, Avios can only be redeemed from an account which matches the name on the boarding pass.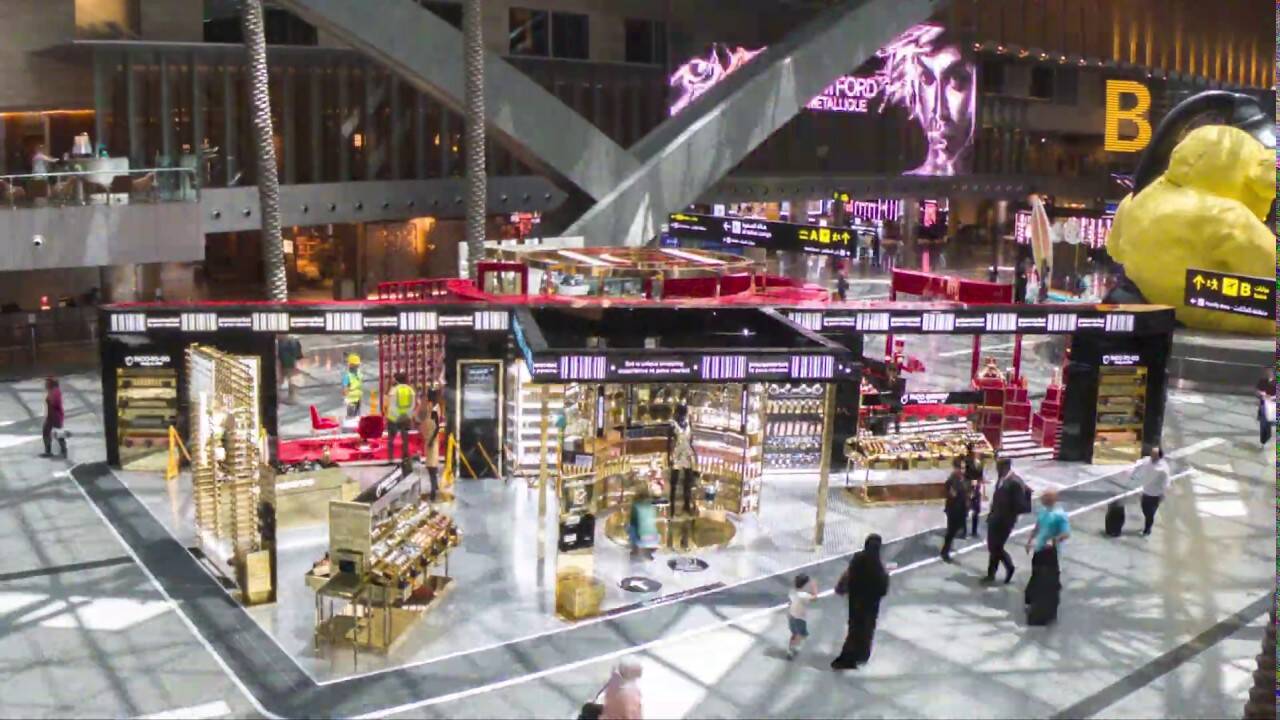 What is the Avios earn and spend rate at Qatar Duty Free?
The spend rate is not fantastic, to be honest.
You will get 0.65 cents per Avios redeemed, which is currently 0.53p.
This is weaker than transferring your Avios to Nectar and spending them in Sainsburys, Argos or at eBay.co.uk.
It is, however, a very easy way of spending them.
To be honest, the target market here is less the hardcore HfP Avios collector and more the casual flyer.
Imagine that you check in for your Business Class flight and get a notification saying that you now have, say, £30-worth of Avios credit which you can use during your transit.
It is fairly compelling offer, especially as it allows the occasional flyer to burn 100% of the Avios from their flight during the flight itself. No more sitting around with an orphaned balance which may never be redeemed.
It is also a great way of getting new members involved in the loyalty scheme, especially as research shows that members become more loyal after a successful first redemption.
The Avios earning rate on purchases at Qatar Duty Free is 1 Avios per 5 Riyals (£1.08). These need to be credited to a Qatar Privilege Club account but can be easily moved over to a linked British Airways Executive Club account.
You also get a Qatar Duty Free discount when using Avios
What may tilt the balance is that you will also get a discount on your purchases at Qatar Duty Free when you pay with Avios.
You save:
Burgundy members: 10% discount (this is the 'no status' level you get for signing up)
Silver members: 15% discount
Gold members: 15% discount
Platinum members: 20% discount
Factor in the discount on top of the 0.65 cents per point redemption rate and it looks a lot more interesting.
The discount only applies to purchases in the main duty free store and not to purchases at branded retailers or food and beverage outlets, although you can earn and spend Avios at virtually all outlets in the terminal.
If you are passing through Doha on a flight soon, it is worth signing up for Privilege Club membership and paying with Avios at duty free purely for the discount.
If you aren't concerned about earning British Airways Executive Club tier points from your flight, you might as well credit it to your QPC account and benefit from the instant crediting of your Avios too.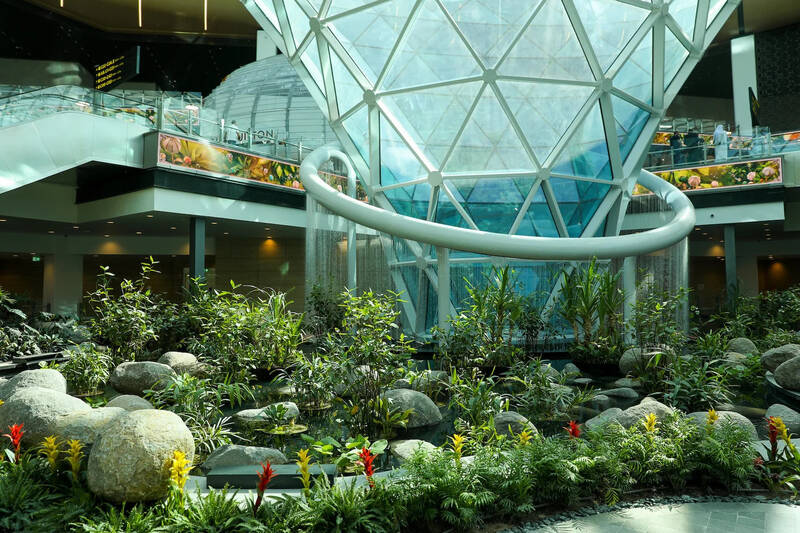 Hamad Airport now has a new shopping complex
Back in November 2022, although we didn't mention it at the time, Hamad International opened The Orchard.
This is billed as a 60,000 square foot rainforest-like atrium, surrounded by new eating and shopping options. It claims to have 300 trees and 25,000 plants, with some trees reaching 50 feet high, and a large water feature.
As you can see above, it has elements of the 'Jewel' garden and fountain unveiled at Singapore's Changi Airport a few years ago.
The new area includes the new oneworld airport lounges which we covered in this article, as well as a new hotel.
Get 4,000 Avios for joining Qatar Privilege Club and taking one flight
Qatar Airways is still offering a sign-up bonus to new members of Privilege Club. Via this link you will receive:
2,000 bonus Avios if your first credited flight is in Economy
4,000 bonus Avios if your first credited flight is in Business
If the bonus credits along with the Avios from your flight, you would have an extra 2,000 or 4,000 Avios of credit to spend at duty free during your transit.
More to follow ….
As it happens, I will be in Doha in a couple of weeks to meet the Avios team.
I am hoping to get the chance to take a look at The Orchard and the new oneworld airport lounges, as well as trying out this new 'use your Avios at duty free' process. Keep an eye out for that.
In the meantime, if you are passing through Doha in the coming weeks, remember that you now have the option of using your Avios in the duty free stores and restaurants.
You can learn more about earning and spending Avios at Hamad International on the Qatar Airways website site.