How to earn and spend Avios on Vueling flights – and their Summer 2023 UK schedule
Links on Head for Points may pay us an affiliate commission. A list of partners is here.
Where does Vueling flying to from the UK? How can you earn and spend Avios with Vueling?
IAG's Spanish low cost carrier Vueling (pronounced bwelin I think) has been part of Avios for six years now, although not everyone is aware of it. It is worth knowing about because of Vueling's regional presence at UK airports.
The airline has now released its schedule for Summer 2023, including a new Gatwick to Alicante route, so I thought it was worth running through it again.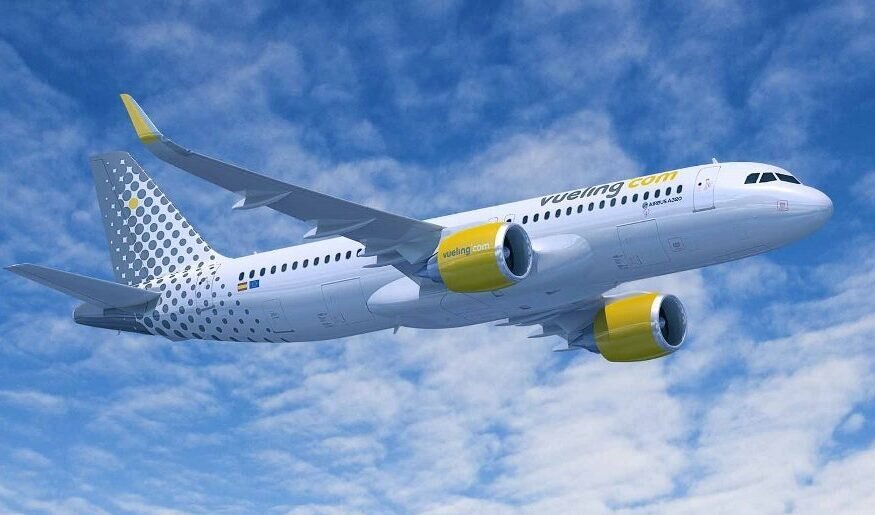 The options for earning and spending Avios are very confusing even by HfP standards, so heaven knows how members of the public are meant to cope.
To put it simply:
You earn Avios on Vueling flights based on your ticket price (with some exceptions on codeshares, see below)
You can redeem Avios on Vueling purely on a 'money off' basis – unless you redeem via Iberia Plus, in which case you pay a fixed amount plus taxes based on the trip distance
This article does NOT cover the few Vueling flights which are sold on ba.com which are codeshares and come with a British Airways flight number. These flights credit to your British Airways Executive Club account in the usual way. Note that you will usually pay more to book Vueling via ba.com than via its own website.
What is Vueling?
Vueling is a low cost airline, based in Barcelona, owned by BA's parent company IAG. It is run separately to Iberia.
The main base is in Barcelona with a secondary hub in Rome.
Where will Vueling fly from the UK in Summer 2023?
Vueling operates from five airports in the UK. The Summer 2023 schedule, according to data provided to me by the airline last week, is:
London Gatwick to A Coruna, Asturias, Barcelona, Bilbao, Florence, Gran Canaria, Granada, Malaga, Menorca, Paris, Rome, Santiago, Seville, Tenerife, Valencia
Birmingham to Barcelona, Paris
Cardiff to Alicante, Malaga
Not all flights operate daily. The biggest route, by far, is Gatwick to Barcelona with up to eight daily flights.
About Vueling Club
Six years ago, Vueling moved its existing reward scheme, Punto, into Avios. Punto was renamed Vueling Club.
Vueling Club has revenue based earning and revenue based spending.
In an interesting departure from the BA model, you are able to use 'part pay with Avios' to cover the entire cost of a flight including taxes.
Full details of Vueling Club can be found on the Vueling website here.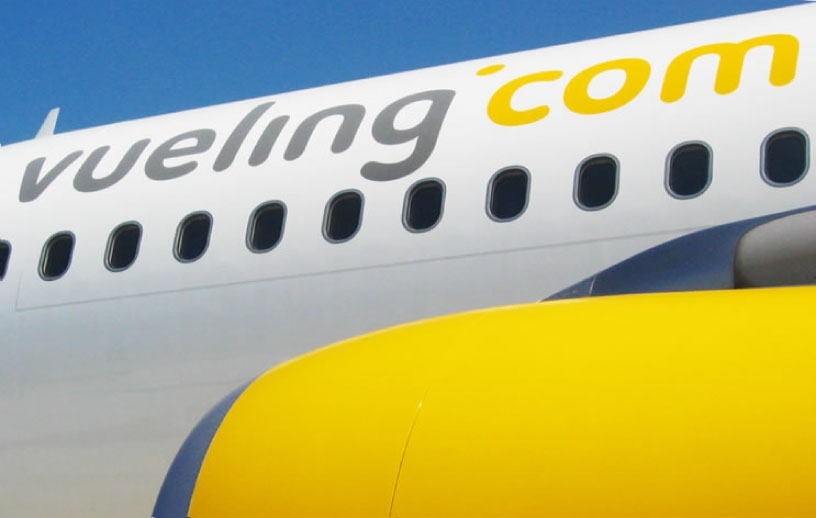 EARNING AVIOS ON VUELING:
Does this mean I can earn Avios when flying Vueling?
Yes.
You can earn Avios on ANY Vueling ticket booked via their website.
With the closure of the Avios Travel Rewards Programme, you will need to either:
use an existing Aer Lingus AerClub number or
open a new Vueling Club account
Both of these options will give you an account number starting with 3081 which can be used to log in at the avios.com website, from where you can transfer your Avios from Vueling Club to British Airways Executive Club.
You can also enter an Iberia Plus number on the Vueling website.
You cannot use a British Airways Executive Club number.
How many Avios will I earn from Vueling?
It is a revenue based system. The more you spend, the more you earn:
Basic fares earn 2 Avios per €1 spent
Optima, Family and Timeflex Fares earn 4 Avios per €1 spent
Premium members – who take 40 Vueling one-way flights each year – will earn double Avios. Ancilliary spend is included.
This page of the Vueling website explains the earning rates in more detail.
It gets more complicated though ….
If you credit a Vueling flight to Iberia Plus you earn Avios in a different way.
Take a look at the Vueling partner page on the Iberia website.
If you book a Vueling flight via iberia.com, it will have an Iberia (IB) flight number. This means that you earn Avios based on what you spend based on Iberia Plus earning rates. Standard level members of Iberia Plus will earn 5 Avios for every €1 spent. It is unlikely you would do this, however, because such a flight is likely to be more expensive than if you had booked it at vueling.com.
If you book a Vueling flight at vueling.com then it will have a Vueling flight number. If you credit this flight to Iberia, you earn Avios based on what you spend at Vueling's earning rates (2 Avios per €1 on Basic fares, 4 Avios per €1 on other fares).
The exception is if you book a Vueling (VY) flight on the Vueling site which is operated by Iberia and then credit it to Iberia Plus. In this case, you earn Avios based on the distance flown:
Business – 2.5 Avios per mile flown (min 1,250)
Discounted Business – 1.5 Avios per mile flown (min 750)
Flexible Economy – 1 Avios per mile flown (min 500)
Classic Economy – 0.5 Avios per mile flown (min 250)
Basic Economy – 0.25 Avios per mile flown (min 125)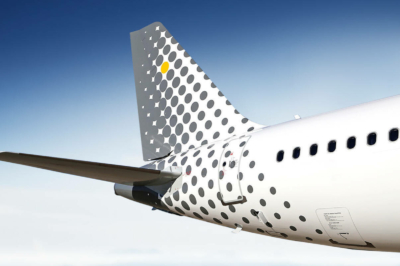 SPENDING AVIOS ON VUELING
Can I spend Avios on Vueling?
Yes.
Have they made it insanely complicated by creating two separate pricing models?
Yes.
You can either book Vueling redemptions on the Vueling booking site or via Iberia Plus.
Note – and this is important – you cannot book Vueling redemption flights via ba.com or avios.com.
Pros and cons of booking Avios flights on Vueling via vueling.com
Redemptions on vueling.com are ONLY available via the 'part pay with Avios' method. You can use Avios to pay as much or as little of the flight cost as you want. Unlike redeeming Avios for BA flights at ba.com, you get a flat value per Avios and there is no limit to how many you can use..
You need to log in using your avios.com account details on vueling.com. If your Avios currently sit in a British Airways account, you will need to move them into avios.com – giving your Vueling Club account number – using 'Combine My Avios' (click here).
Select the flights you want. You can book ANY flight. There are no availability restrictions.
On the payment page you will be offered the chance to pay with Avios.
The rate is very poor, unfortunately. You will be offered 0.52p per Avios. Personally, I think you need your head examining if you accept such a weak redemption rate for your points. I would want to get double that when redeeming.
Pros and cons of bookings Avios flights on Vueling via Iberia Plus
You can also redeem Avios via Iberia Plus for Vueling at fixed Avios prices. This involves:
opening an Iberia Plus account at iberia.com
having it open for at least 90 days
earning at least 1 Avios in the account from a BA or oneworld flight, from crediting a hotel stay, from another partner or from moving across some American Express Membership Rewards points and then
using 'Combine My Avios' to move your points to Iberia Plus
The problem is that Avios redemptions on Vueling are usually not competitive due to the taxes. Avios redemptions do get a free checked suitcase, however, which may swing it.
Note that, unlike normal reward flights, Vueling seats booked on Avios via Iberia Plus are non-refundable.
Here is a pricing example
I looked at a typical Vueling flight from London Gatwick to Rome for a long weekend.
Via iberia.com / Iberia Plus, it priced up at 15,000 Avios + £82.52 in taxes
Via vueling.com / Vueling Club, a cash ticket was £75 for Basic (no luggage, no seat selection) or £152 for Optima (suitcase and seat selection included, as you would get with an Avios redemption via Iberia Plus). The £152 Optima flight could be reduced to £0 by using 29,500 Avios, which means you get 0.52p per point.
Given these options, I would pay cash and ignore both of the Avios options. What's the point, when I could get 0.66p per Avios by converting them to Nectar points and using them to pay for my weekly shopping?
If we assume a value of 0.66p per Avios when used at Nectar, booking with Avios on Iberia Plus 'costs' us £182 including taxes.
We already know that the Vueling website will only offer us 0.52p per Avios to pay for our ticket with points.
Paying cash and saving the Avios for another day – or for a Sainsbury's trip – is a better deal here. You don't even benefit from having flexibility as Avios seats on Vueling are non refundable.
Only if the cash price with luggage went above £182 would a redemption via Iberia Plus become a better deal, and even then this assumes that you would be checking in a suitcase. If you were only travelling on hand baggage there is no point in using Avios – the £82 of Iberia Plus taxes is higher than the £75 all-in price charged for cash on the Vueling site!
In summary, with Vueling …..
You can earn Avios on any Vueling ticket, irrespective of cost, and can credit them to either an Iberia Plus or Vueling Club Avios account – both of these allow transfers via 'Combine My Avios' into British Airways Executive Club
You can redeem Avios for a discount – of up to 100% – on any Vueling flight in any class via 'part pay with Avios' when you book at vueling.com. You need to log in using your Vueling Club / Aer Lingus AerClub details and, if necessary, use 'Combine My Avios' to move your points from BA to avios.com.
You can also redeem for Vueling flights via Iberia Plus. These rewards are priced using the standard distance model.
You cannot redeem via the avios.com platform and you cannot redeem via ba.com.
You can find out more about Vueling Club on this page of the Vueling website.