Heathrow passenger charges to decrease by 20% next year
Links on Head for Points may pay us an affiliate commission. A list of partners is here.
The on-going battle between Heathrow Airport and the UK Civil Aviation Authority (CAA) over what it can charge airlines – which falls straight through to the price of your ticket, as one of the 'taxes and charges' you pay – has finally come to an end.
On Wednesday, the CAA told Heathrow what it can charge until 2026:
For the remainder of 2023, Heathrow will continue to be able to charge a maximum of £31.57 per passenger. This is an interim settlement set by the CAA earlier this year.
From next year, per-passenger charges will drop by around 20% to £25.43, remaining broadly flat until the end of the current cap period in December 2026
This is still above 2019 levels, when the cap was set at £22.91, although it is in line with inflation.
In a small victory for the airlines, this is a small reduction of 90p from the final proposals tabled in June 2022, with an average charge of £27.49 over the next five years. The change is largely down to the higher than expected number of passengers in 2022, and represents a significant reduction on the £43 Heathrow was initially targeting.
Airlines still aren't pleased
Despite the small reduction, the airlines still aren't happy. Shai Weiss, CEO of Virgin Atlantic, who has been particularly vocal about the negotiations, said:
"After nearly two years of consultation and an abundance of evidence that supports a significantly lower price cap, the CAA has finally adjusted course. However, an average cap of £27.49 until 2026, adjusted for inflation, still penalises passengers at the world's most expensive airport, which by its own admission, grew more than any other airport last year. The CAA has not gone far enough to push back on a monopolistic Heathrow and fulfil its statutory duty to protect consumers.

Heathrow has abused its power throughout this process, peddling false narratives and flawed passenger forecasts in an attempt to win an economic argument. This process has proven that the regulatory framework, including the formula used to set charges, is fundamentally broken. We'll review our position carefully. With Easter just weeks away and the start of a busy summer season, we are ready to fly and serve our customers and we expect Heathrow to deliver a quality experience for passengers."
The biggest issue the airlines are taking is with the forecast passenger numbers. This is because the cap is based on the predicted number of passengers passing through the terminal.
The higher the number of passengers, the more Heathrow can spread out the costs of its operations. After all, the airport need to be open regardless of whether there are 10,000 passengers a day or 100,000.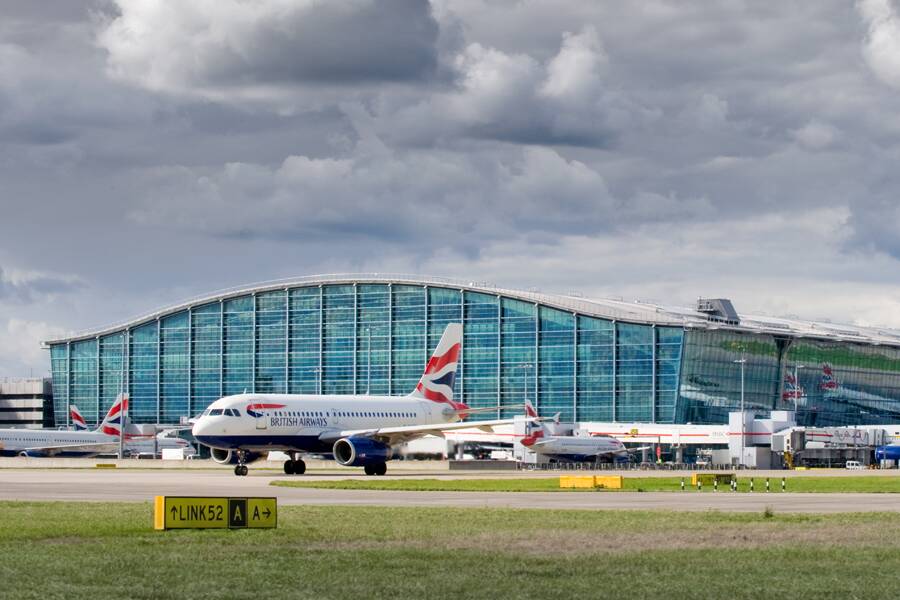 Virgin Atlantic calls the passenger forecasts "pessimistic", with the CAA predicting that Heathrow will only return to pre-pandemic volumes in 2025.
IATA, on the other hand, forecasts that total passengers at all UK airports will actually exceed 2019 levels in 2024, and be just 4% short this year. Heathrow, Virgin notes, "typically outperforms regional UK airports and is likely to experience a quicker rebound."
To give the airlines credit, Heathrow has set a precedent for incorrectly forecasting the rebound of travellers. It revised its 2022 passenger forecasts four times last year, from 43.2 million passengers to 54.4 million passengers, and still managed to be off by 7.5 million passengers. That's a margin of error of 14%.
It's not over ….yet
Although this is the CAA's final settlement, Heathrow does still have the opportunity to dispute the figures by appealing to the Competition and Markets Authority which has the final say on matters relating to new price control arrangements.
For now, Heathrow has simply said it is considering its next steps:
"The CAA has chosen to cut airport charges to their lowest real terms level in a decade at a time when airlines are making massive profits and Heathrow remains loss-making because of fewer passengers and higher financing costs. This makes no sense and will do nothing for consumers at a time when the CAA should be incentivising investment to rebuild service. We will now take some time to carefully consider our next steps."
What does this mean for you?
In terms of taxes and charges savings on British Airways Avios redemptions, it means nothing.
With both long haul and short haul redemptions now covered by Reward Flight Saver, which adds a fixed cash amount to your redemption, there is no link to the level of airport charges (falling), fuel costs (falling) or Air Passenger Duty (rising). It is just a random number plucked out of the air by British Airways.
Cash tickets may come down slightly, although an economist would be happy to argue with you as to whether the cost of Heathrow flight tickets bears any resemblence to the cost base. It certainly isn't something that revenue management teams bother about – their job is to sell every single seat for the maximum possible price, juggling pricing over the 355 days that tickets are available.
The final settlement does, at least, provide clarity to the airport on its finances and should finally kick-start the process of long-term planning and investment. According to the CAA:
"The package includes a £3.6 billion capital investment programme. Passengers will benefit from investments such as next generation security scanners and a new baggage system in Terminal 2, which are collectively expected to cost around £1.3 billion and should bring considerable passenger benefits, including an improved security experience and more resilient infrastructure."
Heathrow is already behind the curve on installing new next-generation security scanners at its terminals, with London City completing the roll out by Easter and Teesside Airport already having done so. The Government has set a deadline of June 2024 for airports to roll these machines out.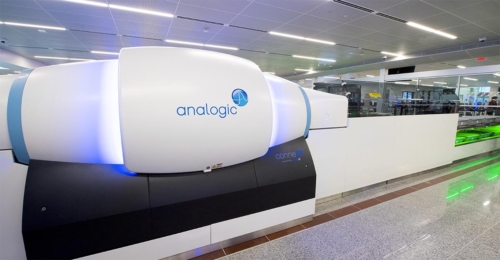 Meanwhile, the upgraded baggage system at Terminal 2 will finally allow Heathrow to demolish the empty Terminal 1 building, which is currently providing baggage support for T2. That, in turn, should allow Heathrow to extend and expand the existing terminal.
The CAA also claims that the new settlement will "incentivise Heathrow to provide a good quality service for passengers", with new performance metrics such as helpfulness of security staff, wi-fi performance and availability of check-in infrastructure now all feeding into the charge cap.
Nonetheless, Heathrow is likely to remain the world's most expensive airport, a title it held with a 24% margin last year.
Willie Walsh, the IATA Director General and former CEO of IAG and British Airways said:
"Moving forward, it's clear that the present model for deciding the charges and incentivising better performance at Heathrow needs a fundamental review. We have a short window before we have to go through this again. The UK cannot afford for this situation to continue if it wants to ensure a competitive level of charges that will benefit passengers and improve the connectivity of its only hub airport. And given that Heathrow have succeeded in securing this generous settlement, we'll be watching their performance this summer and beyond very closely. Any repeat of the failures we have seen over the past few years would be totally unacceptable."