We chat to Dr. Nejib Ben-Khedher, Divisional Senior Vice President, Emirates Skywards
Links on Head for Points may pay us an affiliate commission. A list of partners is here.
Last week I had the chance to sit down with Dr. Nejib Ben-Khedher who runs the Emirates Skywards loyalty programme.
Nejib has worked in the aviation industry for 30 years. He has been with Emirates since 2012 and has been part of the Skywards leadership team since 2015.
The programme has recently hit 30 million members, with the UK as – perhaps surprisingly – the No 1 market.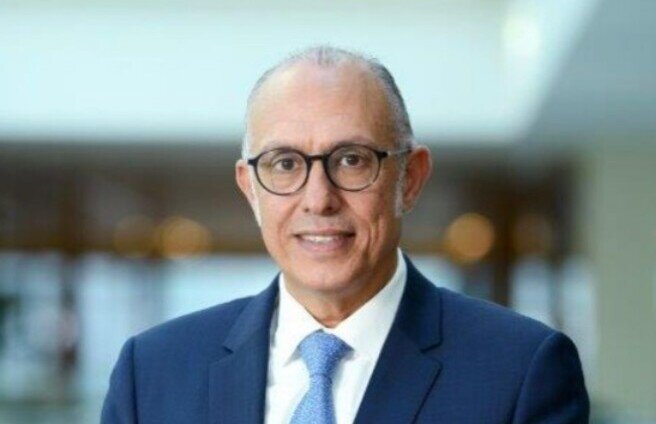 We covered a lot of ground in our chat, so I have turned it into an article-style piece to keep it concise.
Emirates Skywards has recently hit 30 million members, with over 300,000 per month currently being added globally. The UK is the biggest market with almost 4 million members, followed by the US (3 million) and UAE (2 million). In the UK, Skywards has seen the addition of 600,000 new members during the pandemic recovery period.
Earning Skywards Miles from UK financial partners
Despite the large UK membership, we have been without an Emirates co-brand credit card since the MBNA cards were closed in 2018. (We know that Emirates was conducting research for a new card, pre-pandemic, but those plans were shelved.)
The company has not given up on the idea of some kind of financial product. It is 'in discussions' with various fintech groups about possible products, and there are 'possibilities' for other financial services offerings. Skywards knows that this is something that members want, and 30% of all miles issued in the UK are via financial partners.
You can earn Skywards miles indirectly in the UK, of course. It is a 1:1 transfer partner with American Express Membership Rewards and 2:1 with HSBC Premier credit card points. It also works with NatWest and RBS although I do not find the transfer rate from those two banks attractive.
What other ways of earning and spending Skywards miles are popular in the UK?
Emirates has a 2-way transfer partnership with Heathrow Rewards (see this HfP article). As well as converting your Heathrow Rewards points into miles – something possible with various airlines – you can also convert Emirates Skywards Miles into Heathrow Rewards points at a ratio of 6,000 miles = £20.
Over 10,000 Skywards members have done this, which surprised me – I thought it was a little secret known only to our readers!

The Emirates Skywards UK online shopping mall has also been gaining traction (www.skywardsmilesmall.com) and the partnership with Bicester Village to earn miles on your outlet shopping is going well.
Dubai Duty Free is proving to be a popular way for UK members of Skywards to spend their miles – UK-based Skywards members are among the largest group of Dubai Duty Free redeemers, with more than 100 million miles redeemed over the last 12 months.
'Cash+Miles' is popular
That said, 2/3rd of redemptions from the UK are still flight-related. More than a third of that is in the form of using miles for a cash discount rather than for a full redemption. It reflects the fact that many members are leisure travellers who may only fly Emirates once a year and don't earn enough for a full redemption.
Skywards is planning to improve 'Cash+Miles' this year. It currently offers a flat rate of around 0.6p per Skywards mile you redeem. Nejib believes that he can offer members better value via personalised packages, which could offer you up to 1p per mile off your flight cost in Economy and up to 1.6p in premium cabins. You would receive a tailored deal on targeted flights based on factors such as your mileage balance, your elite tier and your frequency of travel.
The easyJet partnership is also going well
To be honest, I thought that the easyJet partnership with Emirates Skywards was another one which went under the radar for most members. This allows you to use a special online portal to book an easyJet ticket using your miles.
It seems I am wrong, with nearly 7% of redemptions by UK members of Skywards being for easyJet flights. We wrote about the Emirates / easyJet partnership here.
Nejib was also positive about the new partnership between Emirates and Air Canada, which allows you to redeem Skywards Miles on Air Canada, and vice versa. United Airlines will soon present another opportunity for Skywards members in the UK.
Skywards Exclusives will offer Rugby World Cup tickets
We touched on Skywards Exclusives, which offers sporting and cultural event tickets in return for miles. I have used this myself in the past for VIP hospitality at The Queen's Club tennis tournament in London.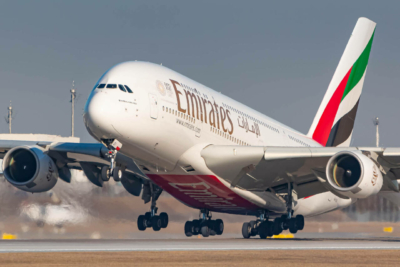 Nejib said that this was very popular, with packages for India vs Pakistan cricket matches selling for 1 million Skywards miles. A recent auction of VIP tickets for the upcoming Arsenal vs Chelsea football match went for over 200,000 miles.
Whilst Emirates has lost access to Formula 1 tickets from this season, it will be offering tickets for the Rugby World Cup in France later this year.
How is the Skywards+ subscription scheme going?
Emirates was the first major carrier to launch a subscription programme as part of its loyalty scheme in 2021. We covered Skywards+ here and I will update this article later in the week.
People in the industry I have spoken to about Skywards+ tend to agree with me that it seems a bit underwhelming. Nejib says that it has proven very popular with elite members of Skywards (40% of people buying the Premium package are Gold members), with the 20% bonus on Tier Miles you receive when flying a contributing factor.
My analysis is that it could make sense in certain scenarios. You save 20% on Classic Rewards when taking out a 'Classic' Skywards+ subscription, for example, so if you are planning a redemption it is simple maths to decide is the $399 subscription fee is worth the saving in miles.
The elephant in the room …. the recent Skywards devaluation
Nejib and I had an admirably frank discussion about the recent 'secret' Emirates Skywards devaluation. This saw the mileage requirements for Business Class tickets increase by 20% overnight, with no notice given to members.
Nejib was clear that the scrapping of mileage expiry rules during the pandemic, combined with continued high earning from credit card spend by UAE members during covid, had effectively led to too many miles chasing too few reward seats.
Members were not told about the devaluation in advance due to the need for the changes to be staggered gradually across the Emirates network over the span of a month. The reward increases were delayed until after the peak of Winter season bookings had been completed.
Nejib was keen to stress positive aspects of the changes which have now been communicated to members during February and March on their statements. Elite tier members of Skywards now earn more miles on their flights, which offsets the increases for that group, and Economy redemptions have not increased in price at all.
---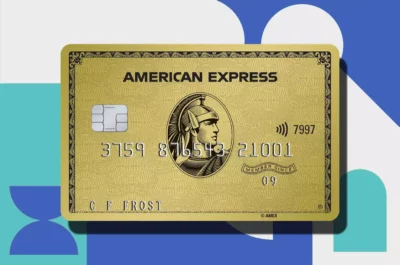 How to earn Emirates Skywards miles from UK credit cards (June 2023)
Emirates Skywards does not have a UK credit card. However, you can earn Emirates Skywards miles by converting Membership Rewards points earned from selected UK American Express cards.
Cards earning Membership Rewards points include:
SPECIAL OFFER: Until 13th June, the sign-up bonus on The Platinum Card is doubled to 60,000 Membership Rewards points (worth 60,000 Skywards miles) – and you get £200 to spend at Amex Travel too! Apply here.
Membership Rewards points convert at 1:1 into Emirates Skywards miles which is an attractive rate. The cards above all earn 1 Membership Rewards point per £1 spent on your card, which converts to 1 Emirates Skywards mile. The Gold card earns double points (2 per £1) on all flights you charge to it.